data-has-only-default-variant="false" data-base-url="https://www.serenityhandmadejewelry.com/" >
Zephyra Exaggerated Circle Necklace by Serenity Handmade Jewelry 

Make a bold statement with the Zephyra Exaggerated Circle Necklace. This eye-catching necklace is the perfect accessory for those who love to express their style with confidence and flair. Its oversized circle pendant and striking design make it a true statement piece.
Key Features:
Oversized Circle Pendant: The centerpiece of this necklace is an exaggerated circle pendant that commands attention and adds a bold focal point to your outfit.

Statement Piece: Designed to stand out, the Zephyra necklace is the ideal choice when you want to make a strong fashion statement.

Versatile Styling: Despite its bold design, this necklace is versatile and can be worn on various occasions, from special events to adding flair to your everyday look.

Adjustable Length: The necklace features an adjustable chain length to suit different necklines and preferences.

High-Quality Craftsmanship: Crafted with precision and care, the Zephyra Exaggerated Circle Necklace offers both style and durability.
Embrace your unique style and make a statement with the Zephyra Exaggerated Circle Necklace – a piece that captures the essence of confidence and fashion-forward flair.
Every gold necklace from Serenity Handmade Jewelry is a piece of art, crafted with love and precision, meant to highlight the true you.
Details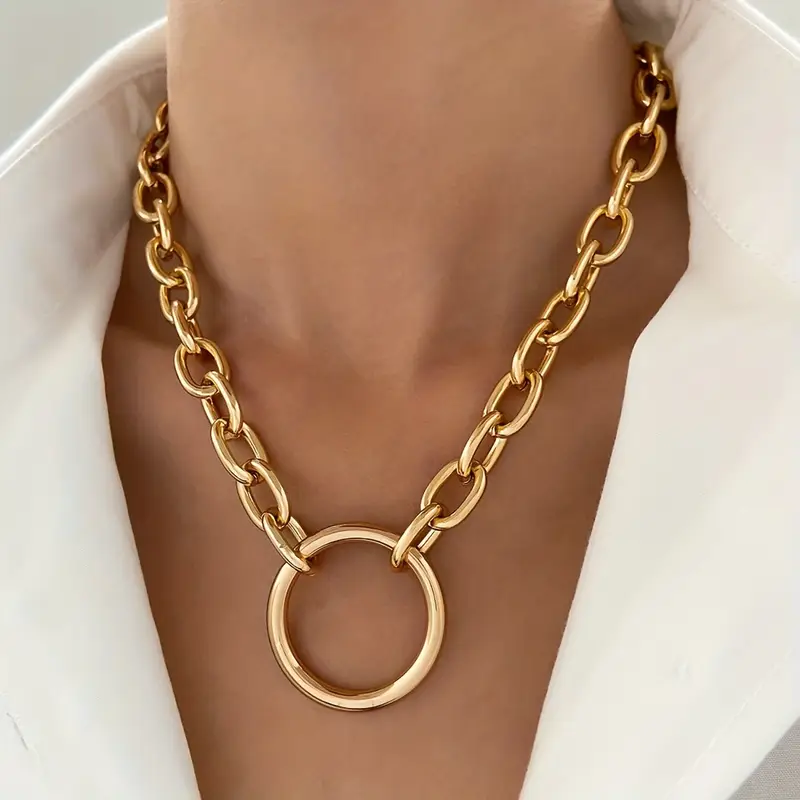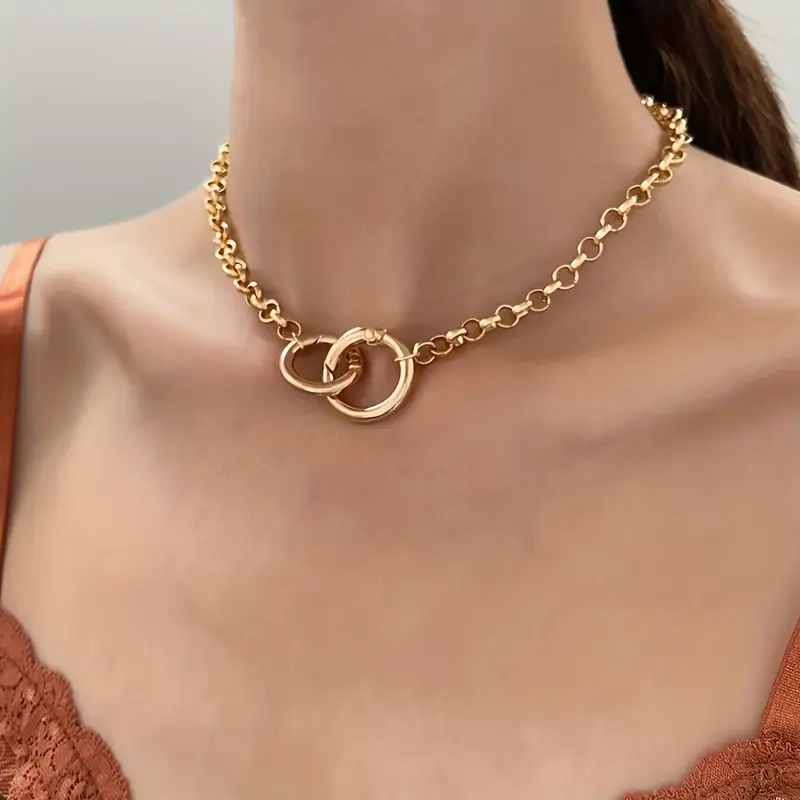 so fashionable
Such a fashionable piece that I want to wear all the time now at school! :)
Just received mine
Just received this gorgeous necklace. Took about 8 days to deliver. Well worth the wait!