data-has-only-default-variant="false" data-base-url="https://www.serenityhandmadejewelry.com/" >
Yasmin Floral Rhinestone 3-Piece Set by Serenity Handmade Jewelry

Elevate your style with the enchanting and glamorous charm of the Yasmin Floral Embellished Rhinestone 3-Piece Set. This exquisite jewelry ensemble combines the timeless beauty of floral embellishments with the dazzling allure of rhinestones, creating a look that's both sophisticated and radiant.
Key Features:
Floral Embellishments: The set features delicate floral motifs adorned with intricate detailing, evoking a sense of natural beauty and grace.

Dazzling Rhinestone Accents: Each piece of this set is adorned with sparkling rhinestones that catch the light, adding a touch of captivating glamour to your ensemble.

3-Piece Coordination: Designed as a coordinated set, it includes a necklace, earrings, and a bracelet, allowing you to effortlessly achieve a cohesive and fashion-forward look.

Versatile Accessory: Ideal for a variety of occasions, from weddings to special events, this set complements a wide range of outfits, making it a versatile and stylish choice.

High-Quality Craftsmanship: Crafted with precision and care, the Yasmin Floral Embellished Rhinestone 3-Piece Set offers both style and durability.

Hypoallergenic: Prioritizing wearer comfort, this set is gentle on the skin, making it suitable for all skin types.
Celebrate the timeless allure of floral embellishments and exude radiant elegance with the Yasmin Floral Embellished Rhinestone 3-Piece Set – a perfect blend of natural beauty and captivating sophistication.
Details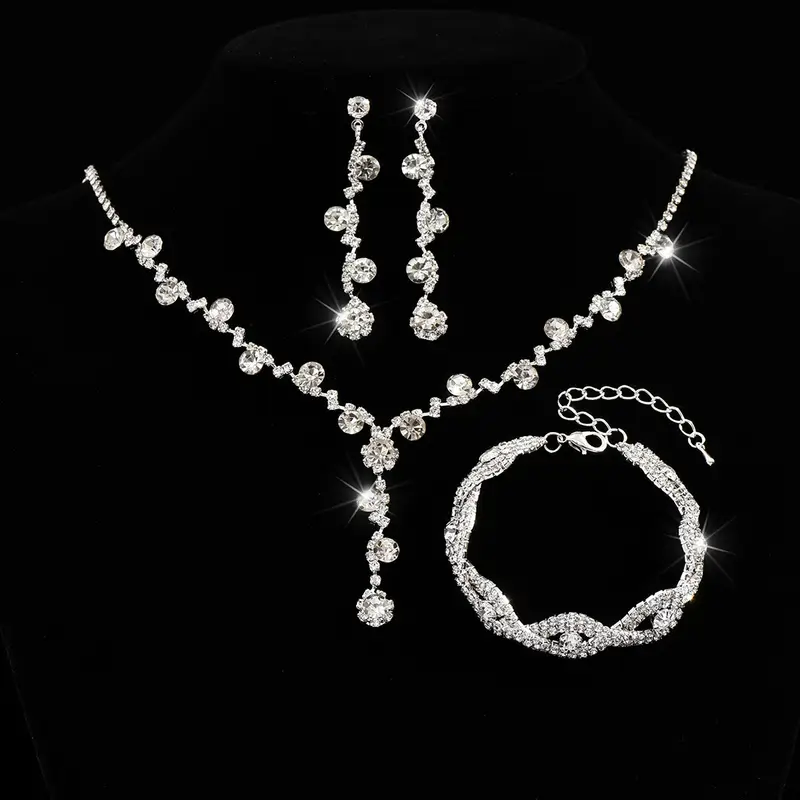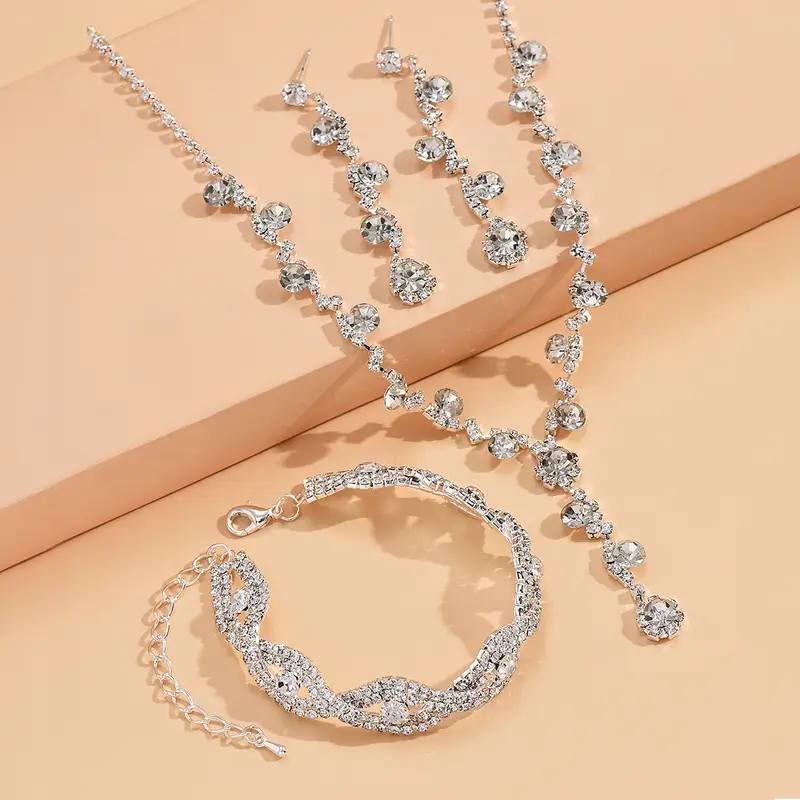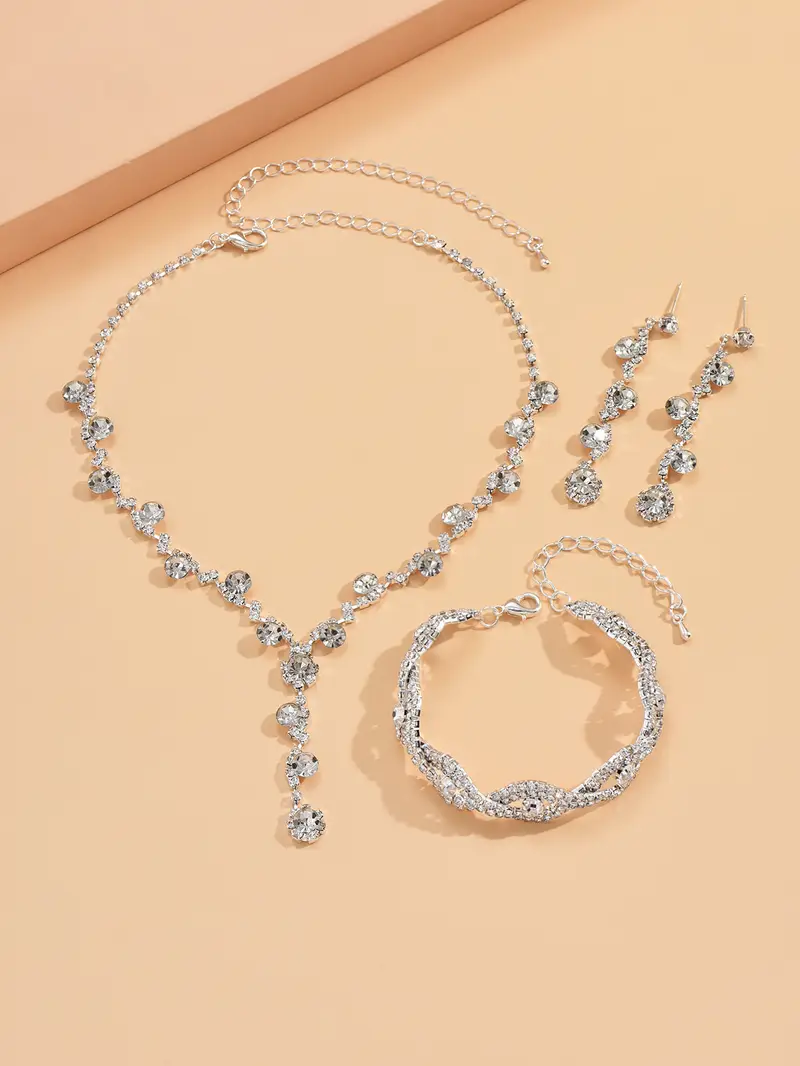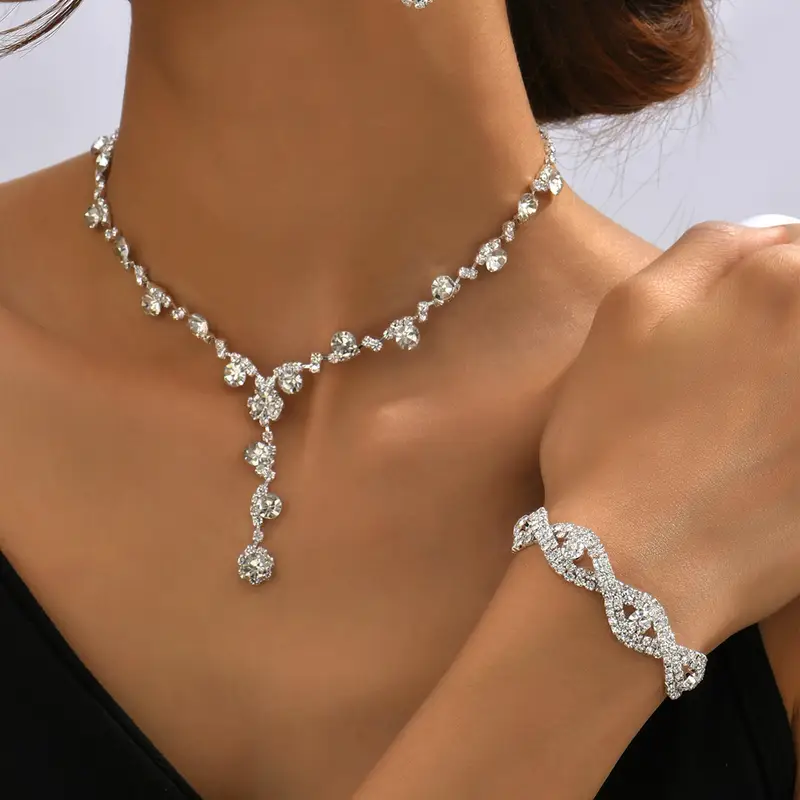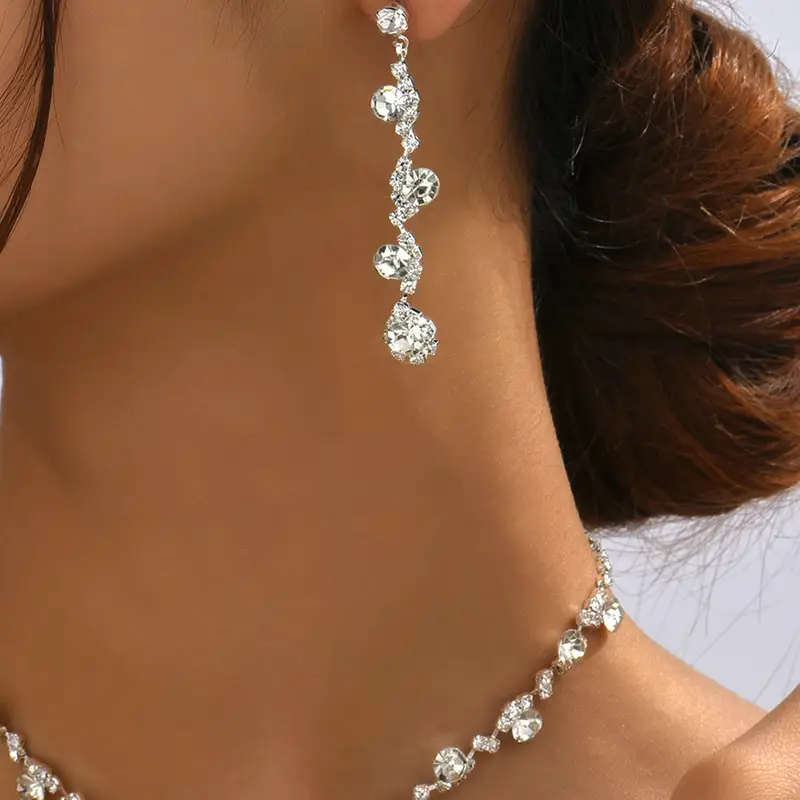 5 stars without a doubt!!!
What's fantastic about this set is its versatility. I've worn it to a wedding, a formal gala, and even to a special dinner date, and it has always garnered compliments. The coordination of the necklace, earrings, and bracelet is incredibly convenient, and it makes accessorizing a breeze!! Serenity has done it again. 😻
Simply incredible
I couldn't be more thrilled with my Yasmin Floral Embellished Rhinestone 3-Piece Set! The intricate floral embellishments are absolutely stunning, and the rhinestones add a touch of dazzling glamour that catches everyone's eye.