data-has-only-default-variant="false" data-base-url="https://www.serenityhandmadejewelry.com/" >
Wilma Tri-Layer Minimalist Necklace by Serenity Handmade Jewelry 

Elevate your neckline with the elegant and minimalist charm of the Wilma Tri-Layer Minimalist Necklace. This exquisite necklace combines a sleek and contemporary design with a layered aesthetic, creating a look that's both sophisticated and versatile.
Key Features:
Minimalist Design: The necklace boasts a clean and minimalist design, exuding simplicity and sophistication.

Layered Aesthetic: With its multi-layered style, the Wilma necklace adds depth and dimension to your ensemble, making it perfect for making a statement.

Versatile Accessory: Suitable for various occasions, this necklace is perfect for both casual and formal settings, offering versatility in your jewelry collection.

Adjustable Length: Designed for flexibility, the necklace offers an adjustable length to suit various necklines and preferences.

Hypoallergenic: Prioritizing wearer comfort, the Wilma Tri-Layer Minimalist Necklace is gentle on the skin, making it suitable for all skin types.
Enhance your elegance and embrace contemporary style with the Wilma Tri-Layer Minimalist Necklace – a piece that captures the essence of modern sophistication and versatility.
Revel in the glow of craftsmanship and love. Our gold necklaces at Serenity Handmade Jewelry are curated to let your individuality shine through.
Details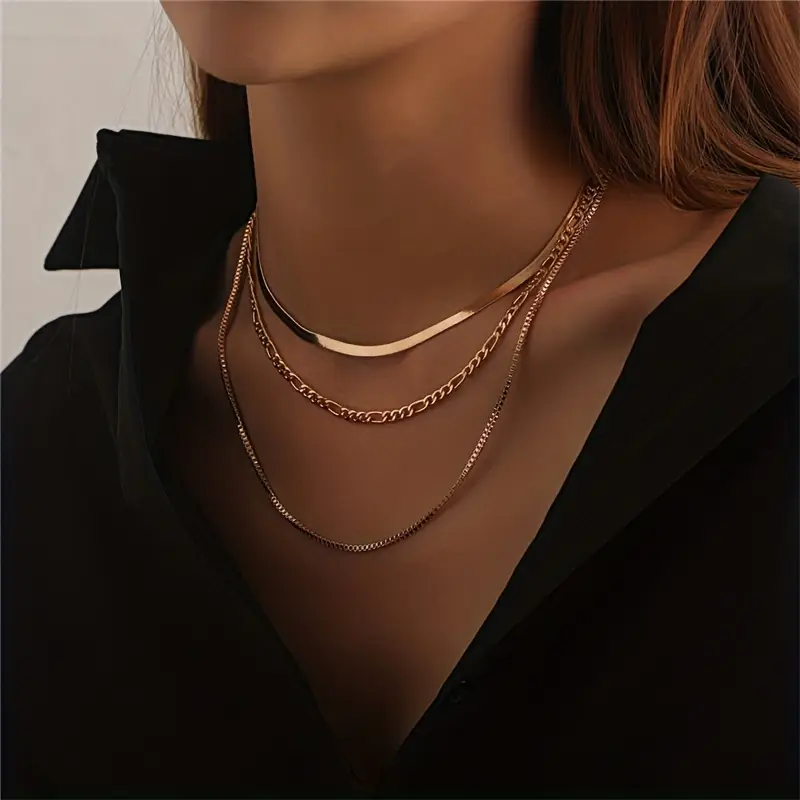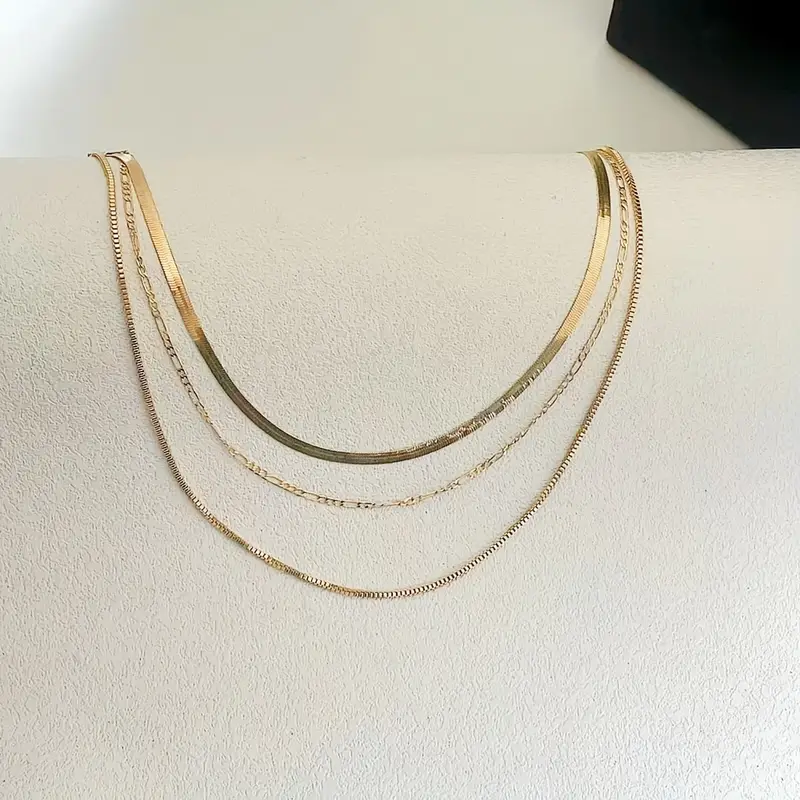 such a pretty necklace
Honestly, it's like wearing a little piece of art around my neck. Super stoked with this purchase. If you're in the hunt for something that's not cookie-cutter, give their collection a whirl. Trust me!