data-has-only-default-variant="false" data-base-url="https://www.serenityhandmadejewelry.com/" >
Willette 18K Gold Plated Bangle by Serenity Handmade Jewelry

Elevate your wrist with the captivating and geometric-inspired charm of the Willette 18K Gold Plated Bangle. This exquisite bangle combines the elegance of 18K gold plating with a modern geometric design, creating a bracelet that's both stylish and unique.
Key Features:
Geometric Design: The bangle features a chic and modern geometric design, adding a touch of contemporary elegance to your ensemble.

18K Gold Plating: Adorned with genuine 18K gold plating, this bracelet exudes a luxurious sheen and opulence, reminiscent of fine jewelry.

Versatile Accessory: Suitable for various occasions, the Willette Bangle is perfect for making a statement and adding a touch of sophistication to your look.

Secure Clasp: Crafted for ease of wear, the bangle features a reliable clasp that ensures a comfortable fit and security.

Hypoallergenic: Prioritizing wearer comfort, the Willette 18K Gold Plated Bangle is gentle on the skin, making it suitable for all skin types.
Make a bold fashion statement and exude contemporary elegance with the Willette 18K Gold Plated Bangle – a perfect blend of geometric allure and luxurious design.
Serenity Handmade Jewelry's bracelets are an ode to timeless elegance, where love intertwines with artistry, making every piece an heirloom.
Details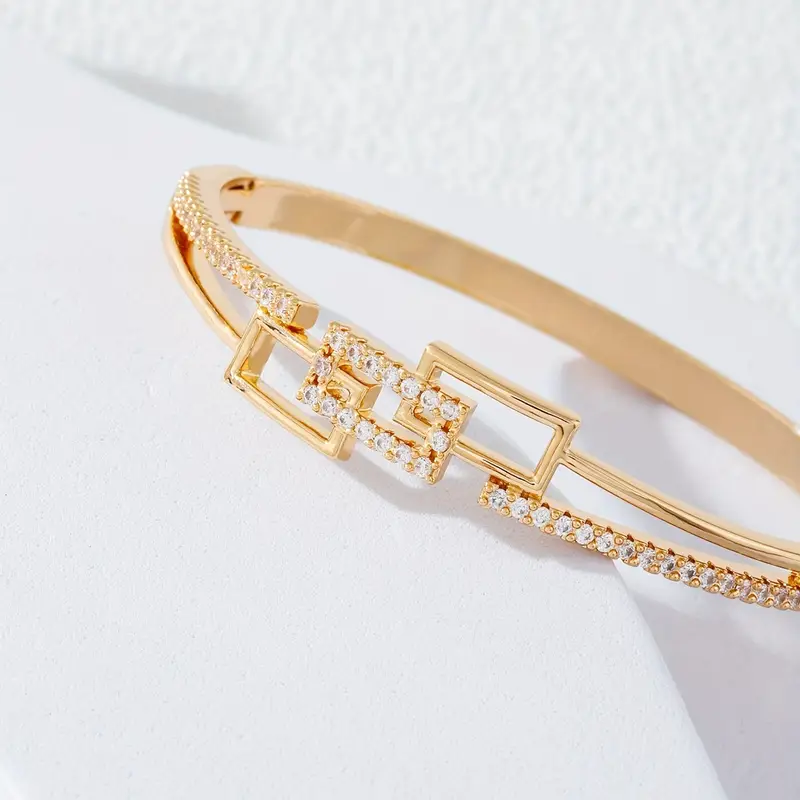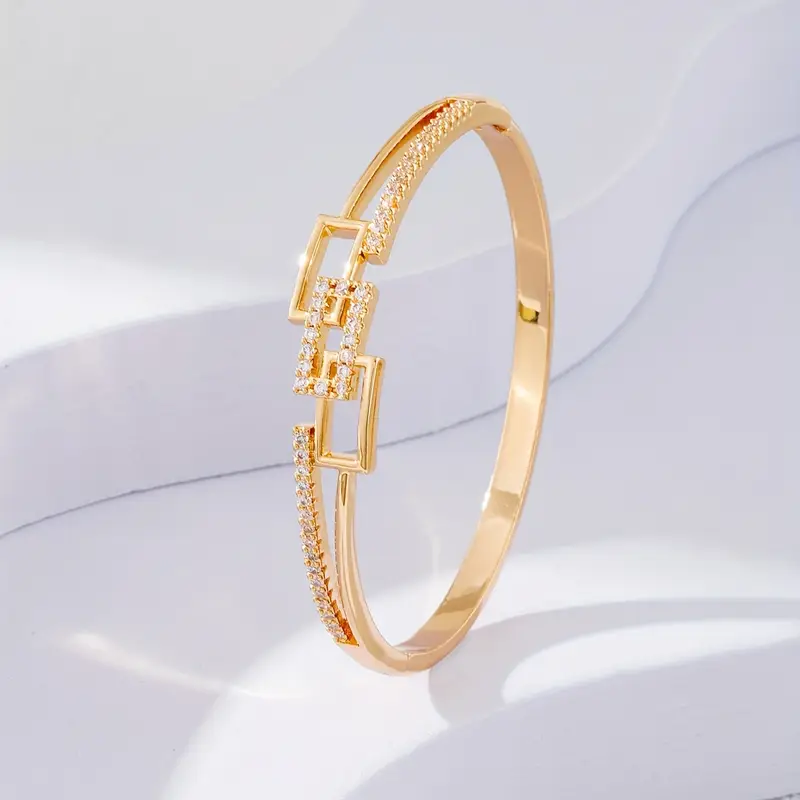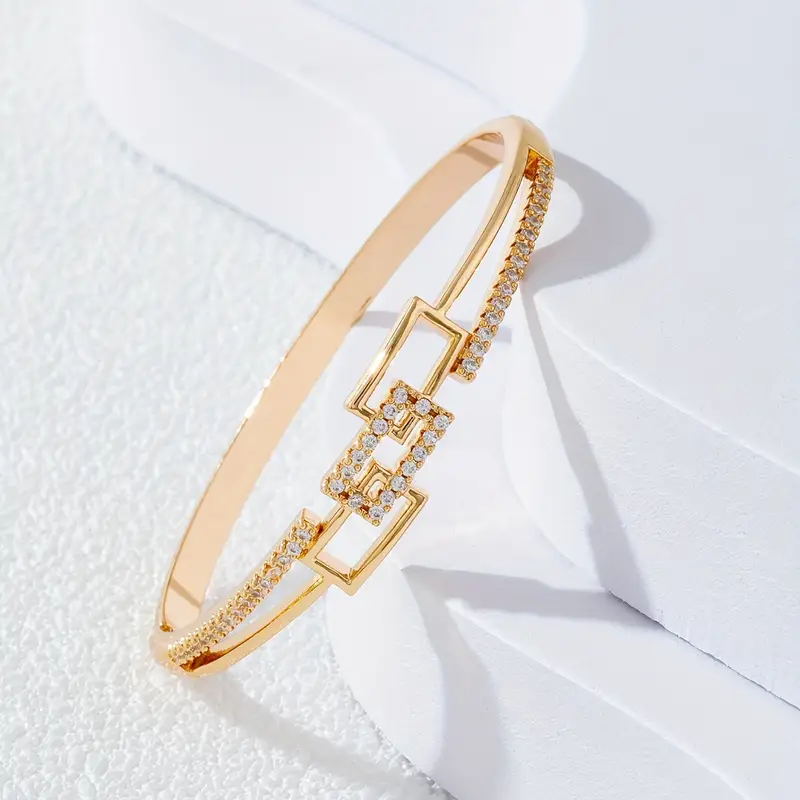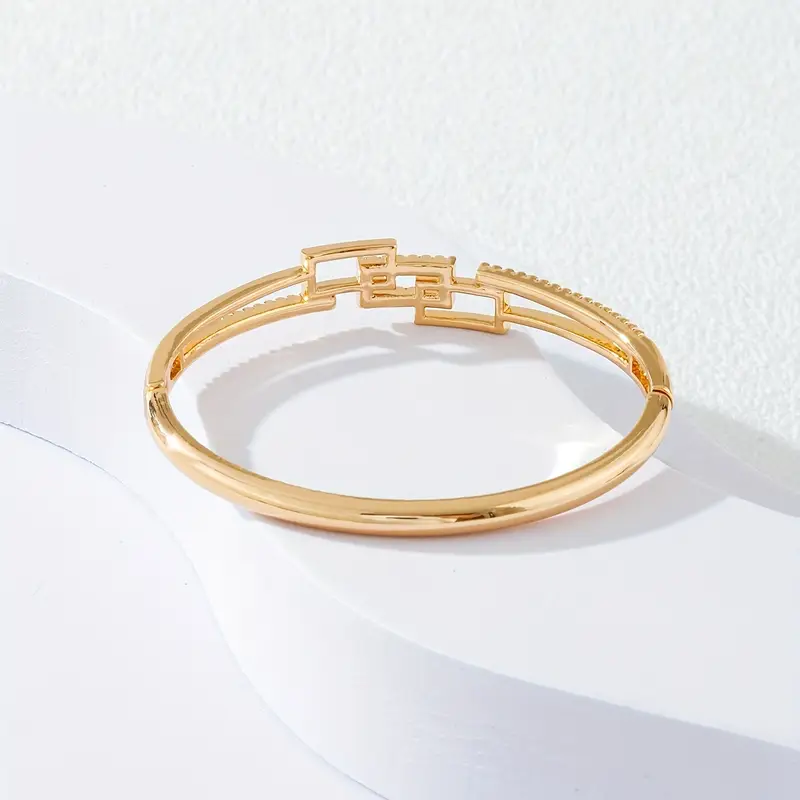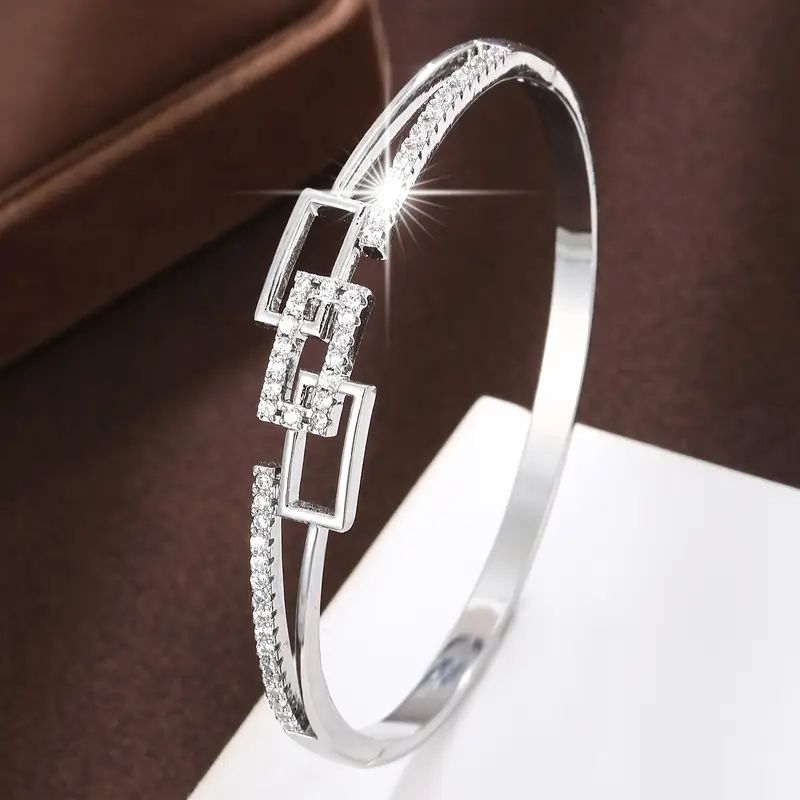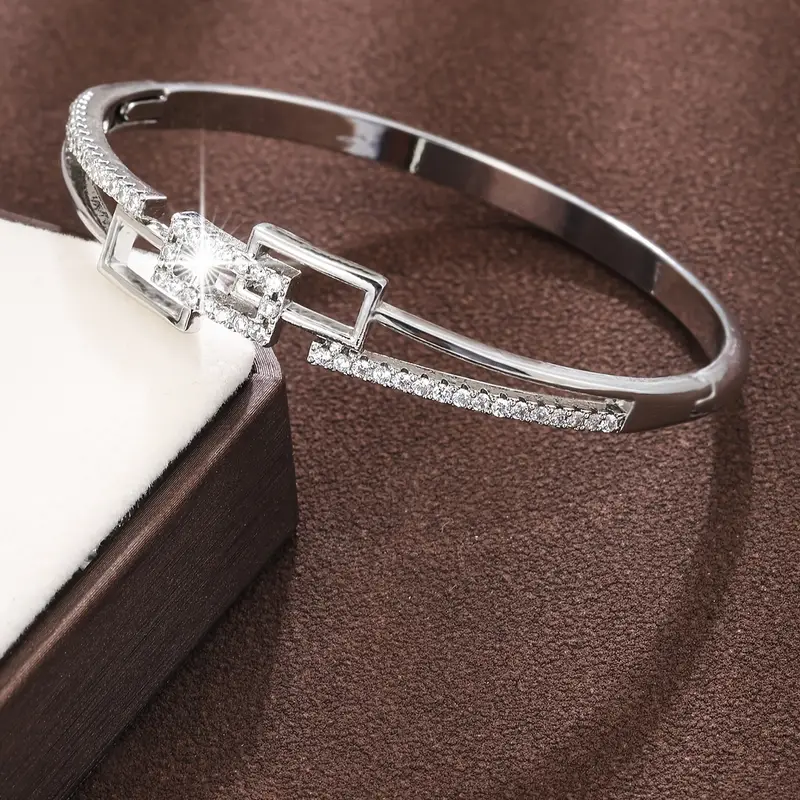 such a stunning bangle
I ordered in both gold and silver because I'm actually obsessed. The style is super flattering and pairs well with everything.
love mine
Adore my new bracelet from this shop! It's elegant and handcrafted to perfection. Always get compliments when I wear it. A must-buy! 🌟❤️