data-has-only-default-variant="false" data-base-url="https://www.serenityhandmadejewelry.com/" >
Step Into Nature 14K Gold Plated Dangle Earrings by Serenity Handmade Jewelry

Experience the beauty of nature every time you adorn yourself with our Step Into Nature 14K Gold Plated Dangle Earrings. These exquisite earrings are a breathtaking fusion of artistry and the natural world, designed to take your style on a journey through the splendor of the outdoors.
Key Features:
Nature-Inspired Design: The Step Into Nature Earrings encapsulate the essence of the great outdoors with their organic forms and delicate dangle, reminiscent of leaves gently swaying in the breeze.

14K Gold Plating: Crafted with a layer of luxurious 14K gold plating, these earrings radiate opulence, adding an element of glamour to your look.

Elegance in Simplicity: The earrings' graceful simplicity makes them suitable for both everyday wear and special occasions, offering versatility in style.

Lightweight Comfort: Designed for comfortable wear, these earrings are lightweight, allowing you to experience the beauty of nature without compromising on comfort.

Quality Craftsmanship: Meticulously crafted with precision and care, the Step Into Nature Earrings showcase high-quality workmanship, ensuring both style and durability.
Embrace the natural world and elevate your style with the Step Into Nature 14K Gold Plated Dangle Earrings. Allow them to sway gracefully, and let the beauty of nature dance with you wherever you go—a perfect choice for those who appreciate the elegance of the outdoors.
Details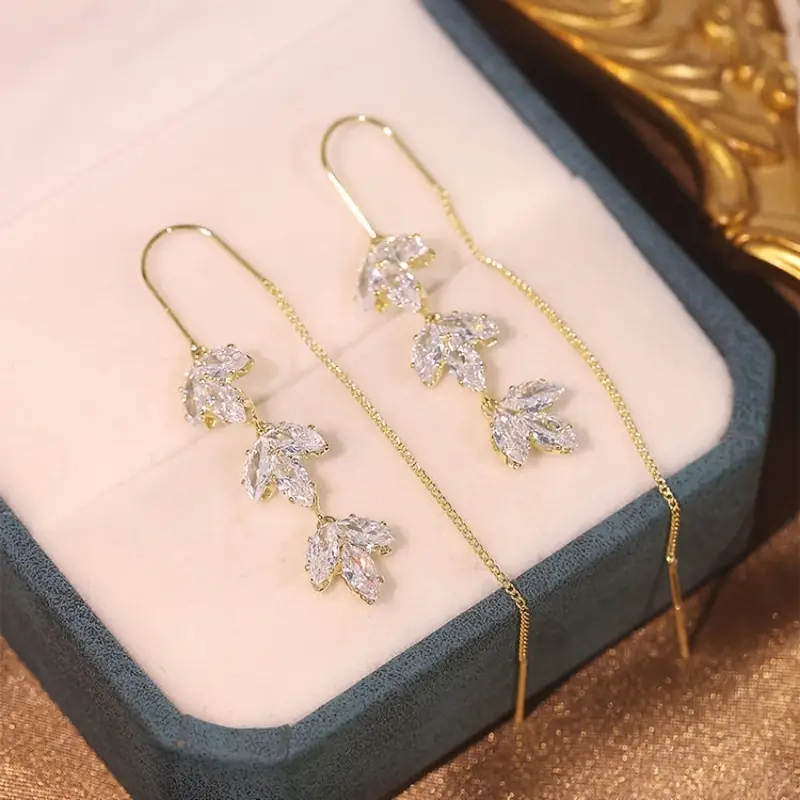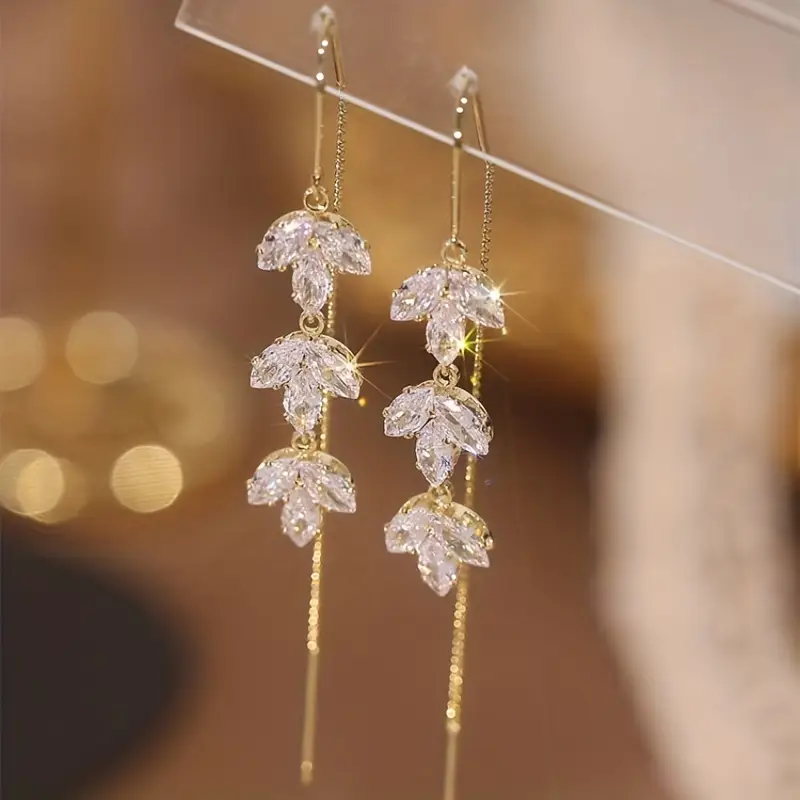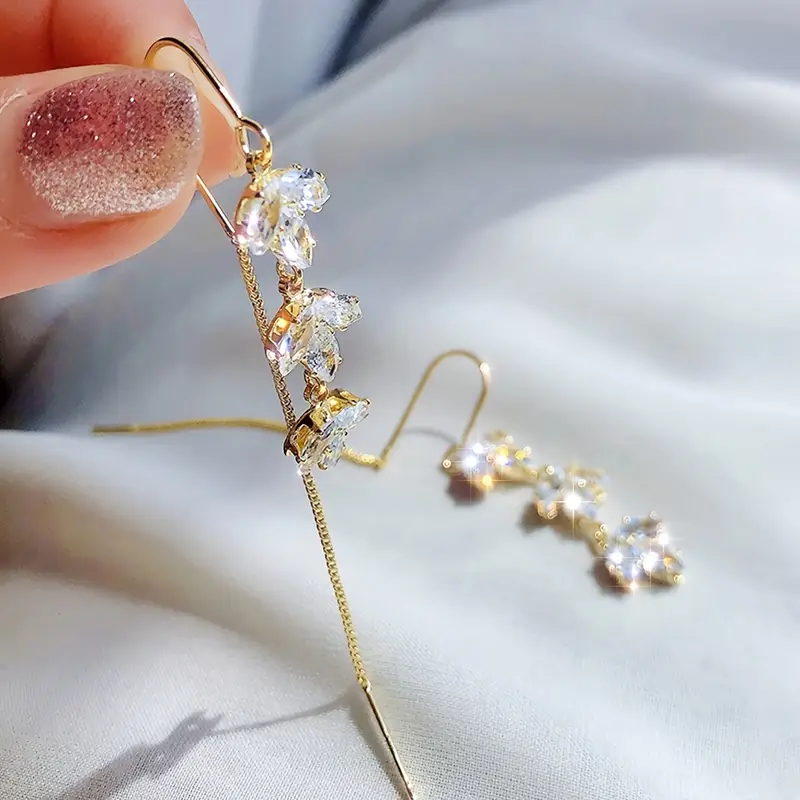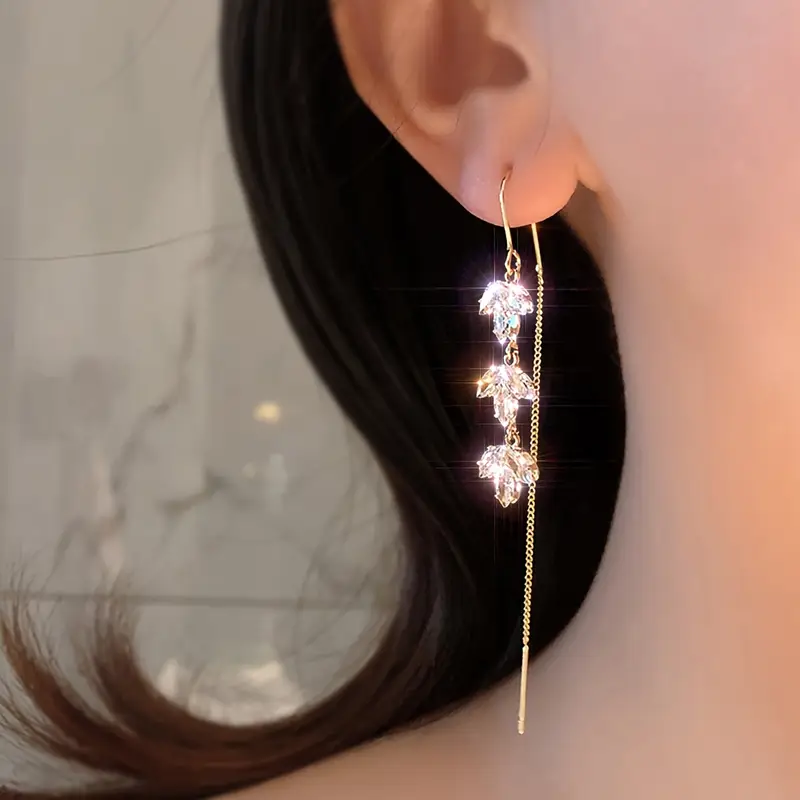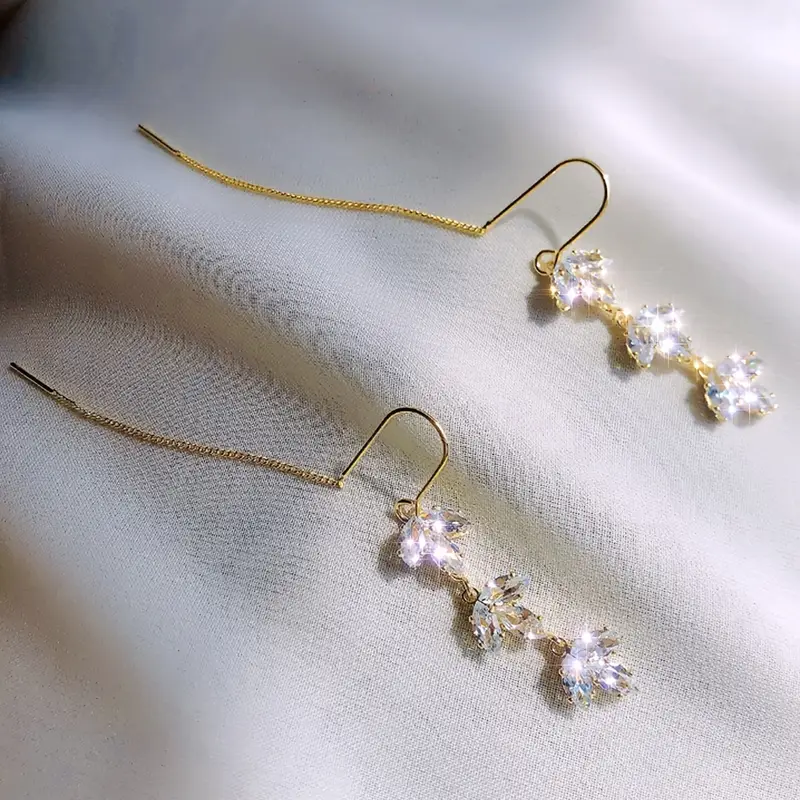 5 Stars!!!! YES!
⭐⭐⭐⭐⭐ Elegant and unique! These earrings are my new favorites. They have a timeless beauty that complements any outfit
Pretty earrings, look like maple leaves
These earrings are a breath of fresh air! They truly capture the essence of nature with their delicate design. I wear them to work and receive compliments daily. They're lightweight and comfortable, making them a go-to accessory.