data-has-only-default-variant="false" data-base-url="https://www.serenityhandmadejewelry.com/" >
Pearl Essence 18K Gold Plated Necklace

Elevate your elegance with the timeless and captivating charm of the Pearl Essence 18K Gold Plated Necklace. This exquisite necklace combines the classic beauty of pearls with the opulence of genuine 18K gold plating, creating a look that's both sophisticated and radiant.
Key Features:
Lustrous Pearl Pendant: The necklace showcases a lustrous pearl pendant that embodies timeless elegance and grace.

18K Gold Plating: Adorned with genuine 18K gold plating, this necklace exudes a warm and luxurious sheen, reminiscent of the finest jewelry.

Classic Beauty: Perfect for those who appreciate classic beauty and refined style, the Pearl Essence Necklace adds a touch of sophistication to any ensemble.

Versatile Accessory: Suitable for various occasions, this necklace complements both casual and formal outfits, making it a versatile choice.

High-Quality Craftsmanship: Crafted with precision and care, the Pearl Essence 18K Gold Plated Necklace offers both style and durability.

Hypoallergenic: Prioritizing wearer comfort, this necklace is gentle on the skin, making it suitable for all skin types.
Celebrate the timeless allure of pearls and exude radiant elegance with the Pearl Essence 18K Gold Plated Necklace – a perfect blend of classic beauty and opulent design. Please note the pearl is a faux pearl.
Details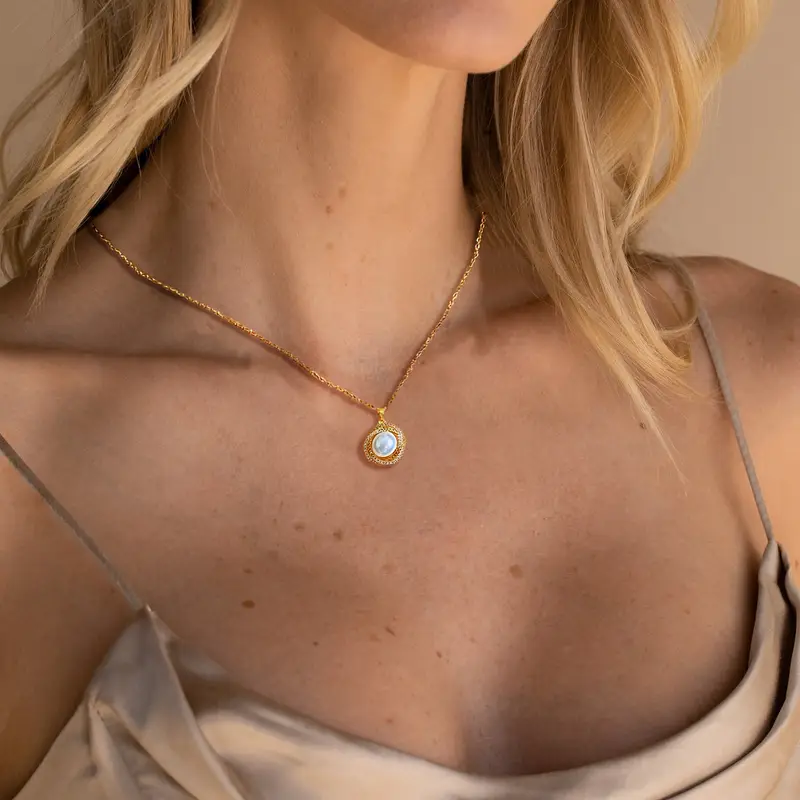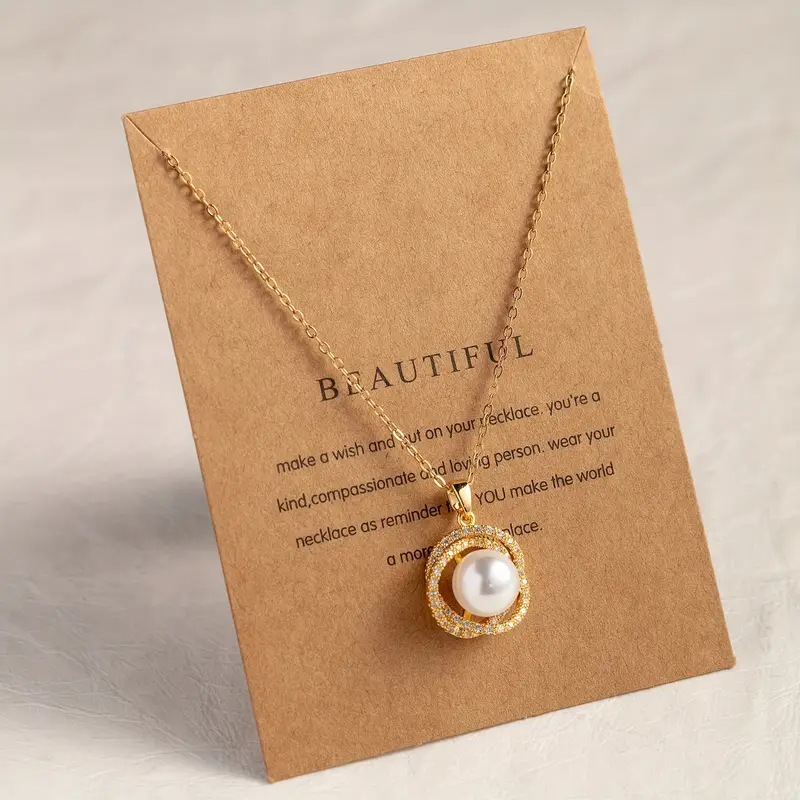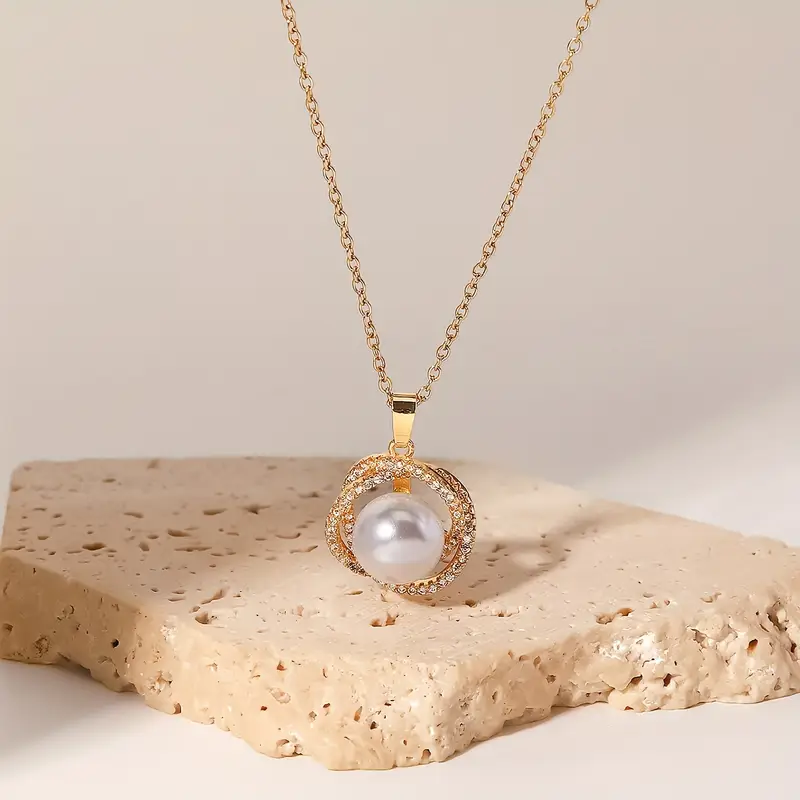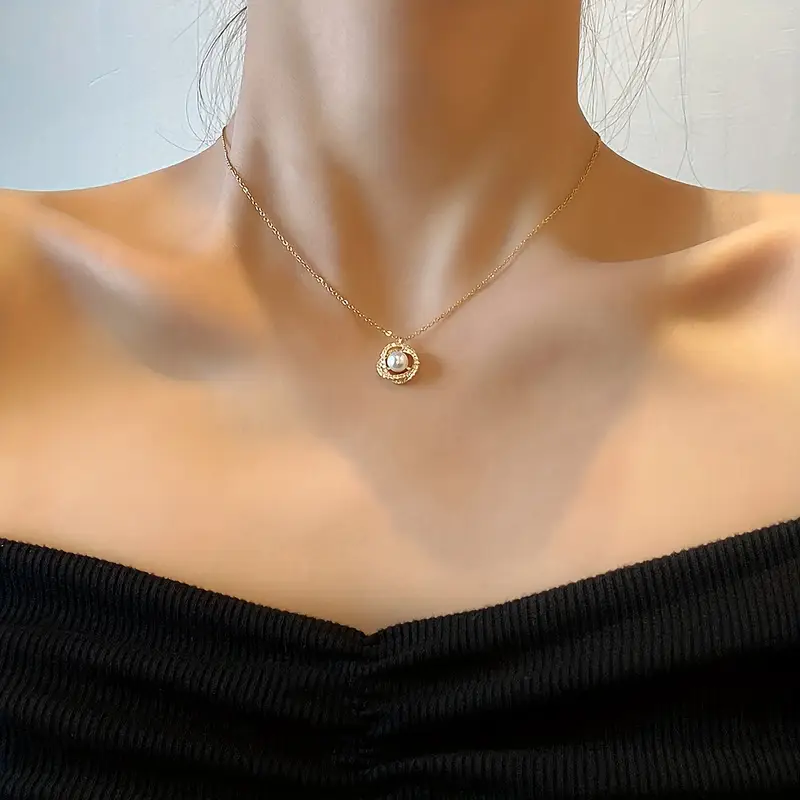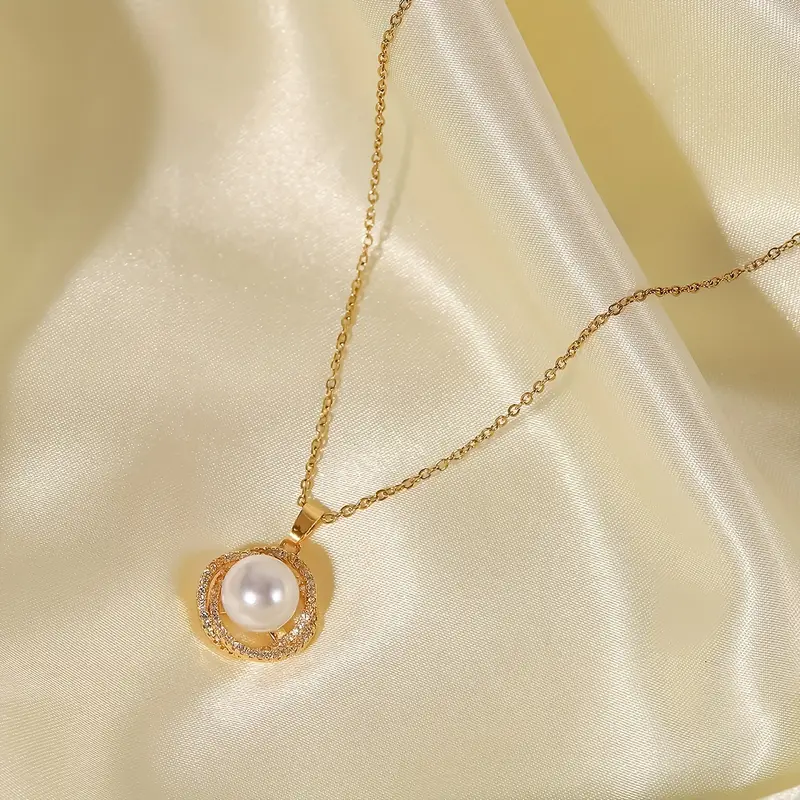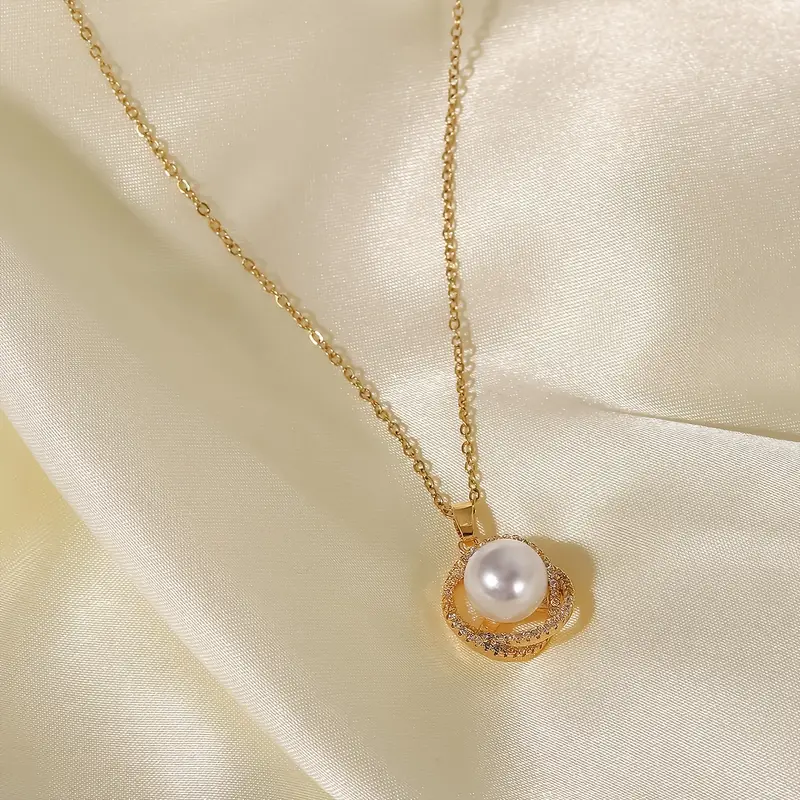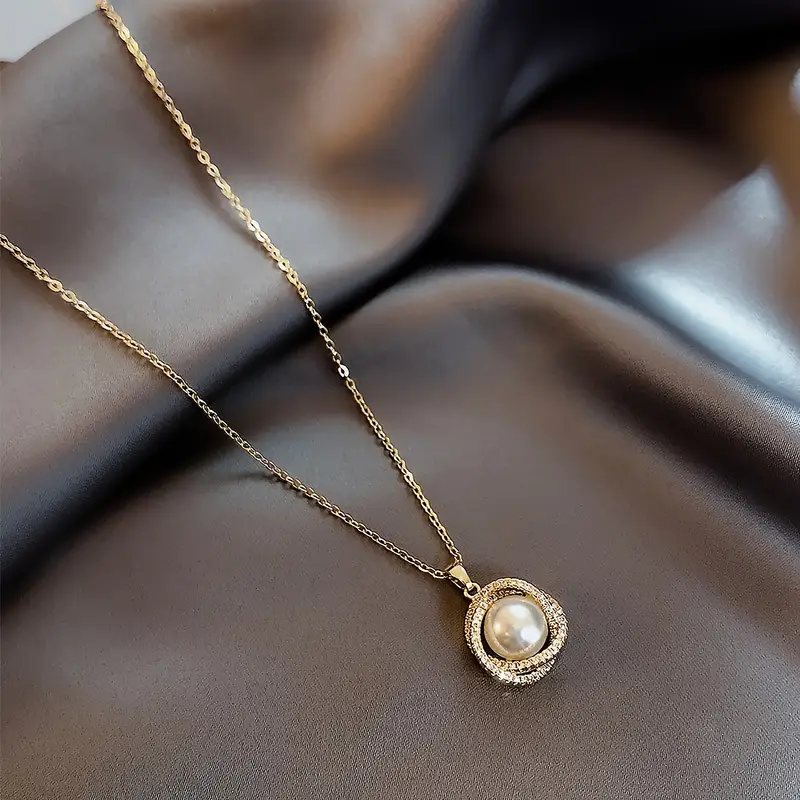 Obsessed!!!
Obsessed with how this looks on. So elegant, cute, dainty and great quality!