data-has-only-default-variant="false" data-base-url="https://www.serenityhandmadejewelry.com/" >
Nadia Teardrop Pendant Necklace by Serenity Handmade Jewelry 

Adorn your neckline with the exquisite beauty of the Nadia Teardrop Pendant Necklace. This elegant piece combines a graceful teardrop pendant with a delicate chain, creating a look that's both timeless and refined.
Key Features:
Teardrop Pendant: The pendant features a classic teardrop shape that symbolizes emotion and elegance.

Delicate Chain: The dainty chain complements the pendant, creating a harmonious and balanced look.

Versatile Accessory: Suitable for various occasions, this necklace adds a touch of sophistication to any outfit, from casual to formal.

Adjustable Length: Designed for versatility, the necklace offers an adjustable length to suit various necklines and preferences.

Hypoallergenic: Crafted with wearer comfort in mind, the Nadia necklace is gentle on the skin, making it suitable for all skin types.
Enhance your elegance with the Nadia Teardrop Pendant Necklace – a piece that captures the essence of timeless beauty and grace.
Experience the magic of wearing a gold necklace from Serenity Handmade Jewelry, where every piece is a symbol of our love and commitment to excellence.
Details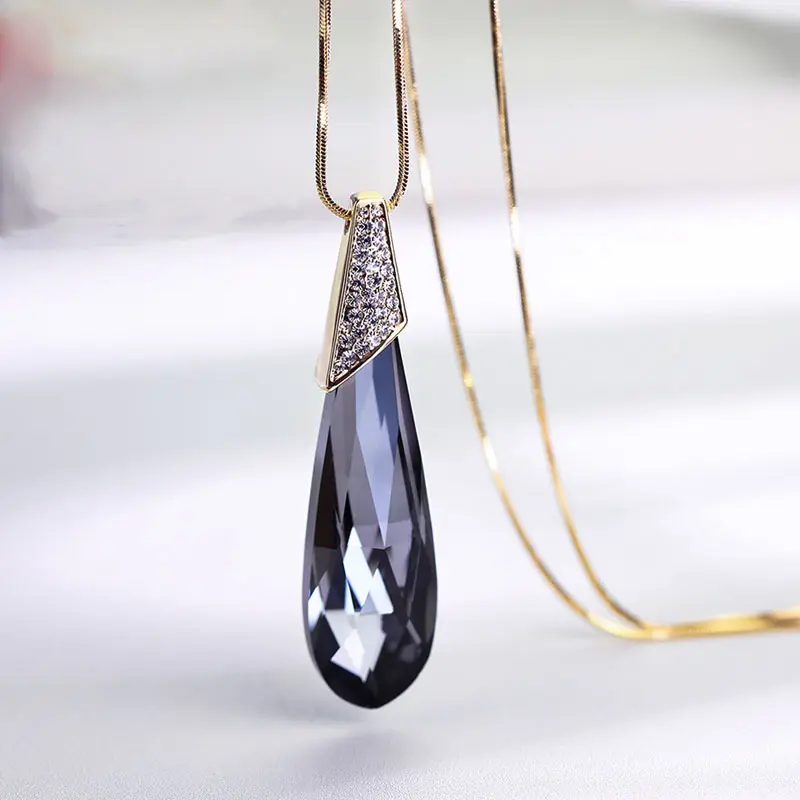 Great necklace
I just got mine and wore it to dinner the other night. Perfect for adding a touch of flair to my usual outfits. Been getting compliments left and right! The teardrop shape is flattering.
Love the color and shape
Got this super pretty necklace from Serenity Handmade Jewelry the other day. It's got this cool, laid-back vibe but still feels special. Beautiful blue purple hue. Shines in the light.