data-has-only-default-variant="false" data-base-url="https://www.serenityhandmadejewelry.com/" >
Myah Exaggerated Chunky Necklace by Serenity Handmade Jewelry

Make a bold and unforgettable statement with the Myah Exaggerated Chunky Necklace, a striking accessory that redefines the meaning of glamour. This necklace is a fusion of bold design and exquisite craftsmanship, designed to showcase your unique style with confidence.
Key Features:
Exaggerated Chunky Design: The Myah Necklace boasts an eye-catching and exaggerated chunky design that instantly commands attention, making it a standout piece in your collection.

Diverse Styling: Perfect for fashion-forward individuals, this necklace effortlessly transitions from edgy street style to upscale events, offering limitless styling possibilities.

Attention-Grabbing Glamour: Its bold presence and chunky links ensure that you'll leave a lasting impression, making it an ideal choice for those who love to make a statement.

Comfortable Fit: Crafted with comfort in mind, this necklace is surprisingly lightweight, allowing you to wear it comfortably for extended periods.

Quality Craftsmanship: Meticulously crafted with precision, the Myah Exaggerated Chunky Necklace is a testament to quality and style, promising a long-lasting allure.
Embrace your inner diva with the Myah Exaggerated Chunky Necklace, a bold and empowering accessory that encourages you to express your individuality with confidence and flair. Let it be the focal point of your ensemble and turn heads wherever you go.
Details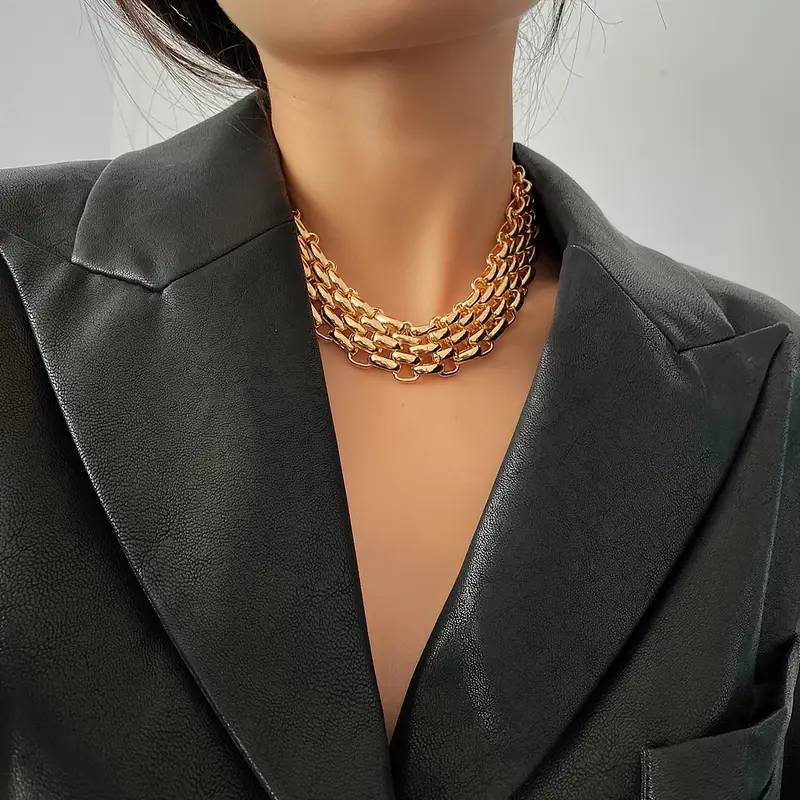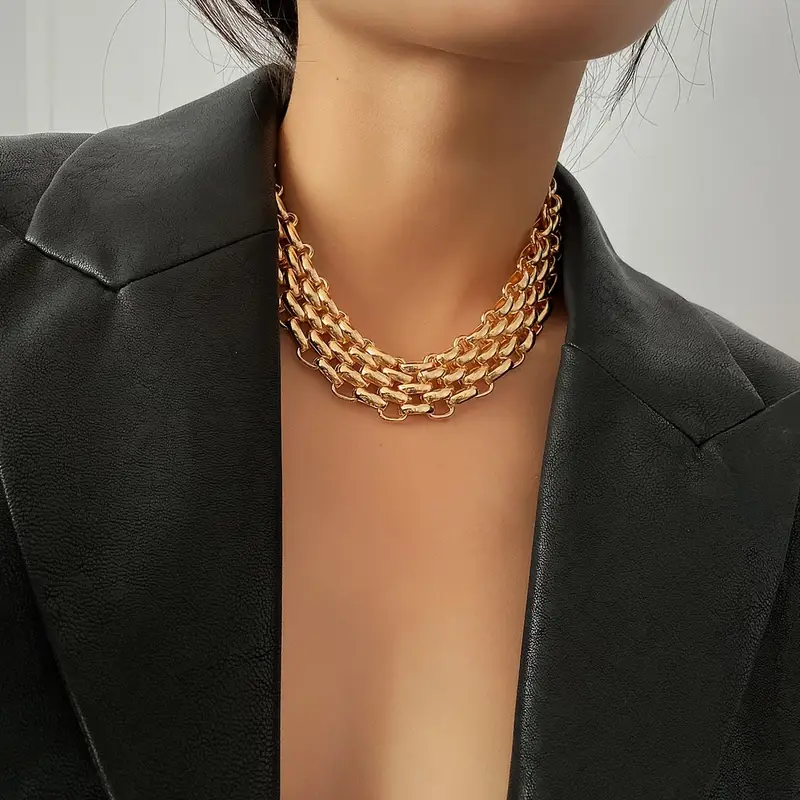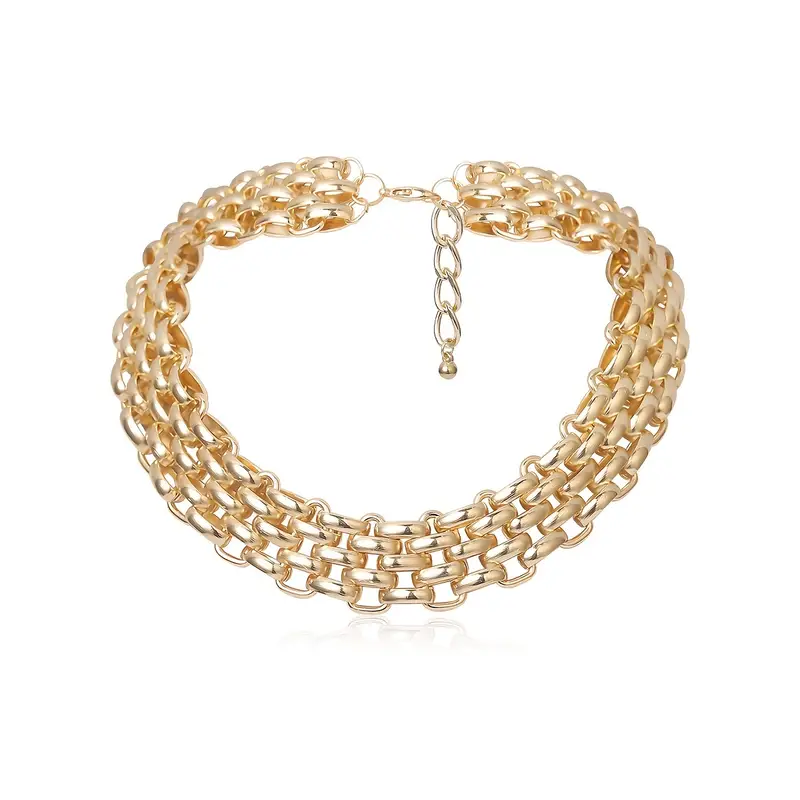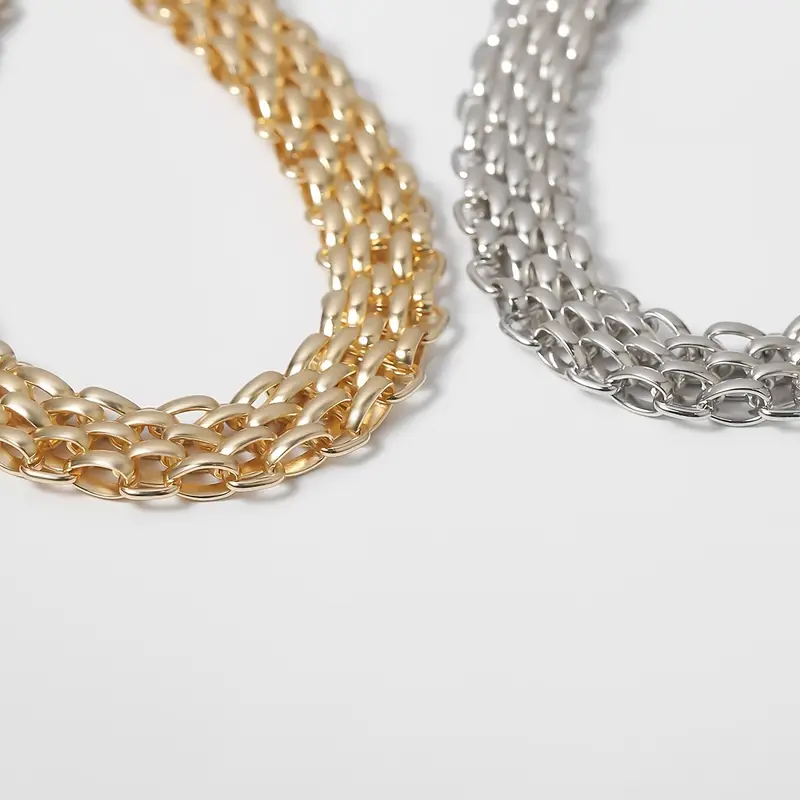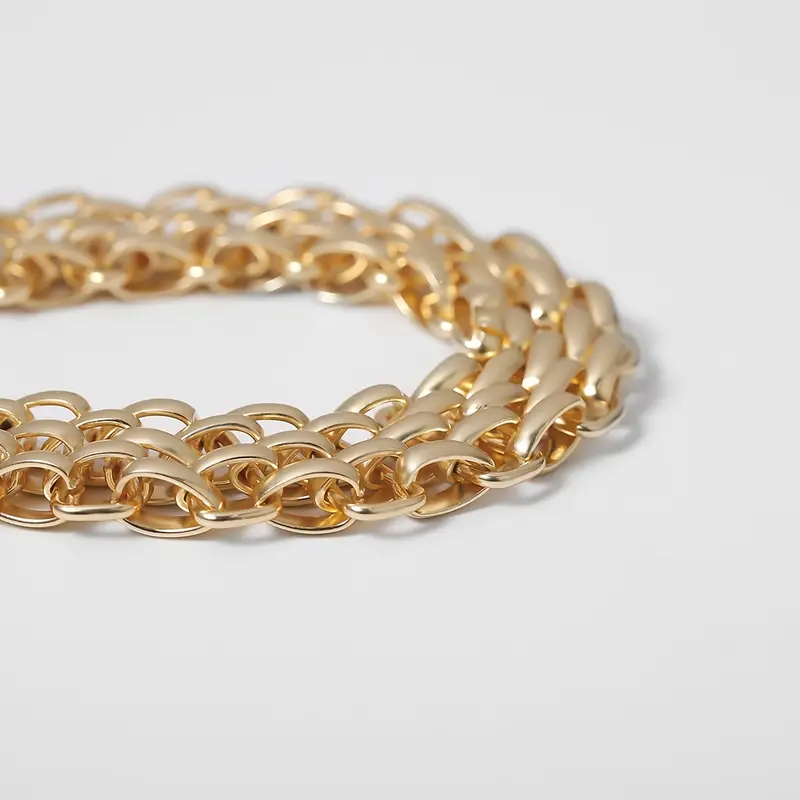 I love how bold this necklace is!
Bold and beautiful! The Myah Necklace is my new favorite accessory. It's versatile enough to pair with various outfits, and it makes me feel confident and empowered. The craftsmanship is top-notch, and I couldn't be happier with my purchase.
Showstopper
⭐⭐⭐⭐⭐ A showstopper! The Myah Chunky Necklace is pure glamour. Its bold design is simply stunning, and it instantly elevates any outfit.