data-has-only-default-variant="false" data-base-url="https://www.serenityhandmadejewelry.com/" >
Mia Elegant Rhinestone Necklace & Earrings Set by Serenity Handmade Jewelry

Elevate your style with the sophisticated and glamorous charm of the Mia Elegant Rhinestone Necklace & Earrings Set. This exquisite jewelry ensemble combines the dazzling allure of rhinestones with a choice of either gold or silver finishes, offering versatility and elegance.
Key Features:
Rhinestone Brilliance: The set features radiant rhinestone accents that catch the light, adding a touch of dazzling glamour to your ensemble.

Gold or Silver Options: Choose between the luxurious warmth of gold or the timeless elegance of silver, allowing you to tailor your style to your preference.

Complete Jewelry Set: Designed to be a coordinated set, it includes both a necklace and earrings for a cohesive and fashion-forward look.

Versatile Accessory: Ideal for a variety of occasions, from formal events to adding sparkle to your everyday look, this set complements a wide range of outfits.

High-Quality Craftsmanship: Crafted with precision and care, the Mia Elegant Rhinestone Necklace & Earrings Set offers both style and durability.

Hypoallergenic: Prioritizing wearer comfort, this set is gentle on the skin, making it suitable for all skin types.
Make a statement and exude glamour with the Mia Elegant Rhinestone Necklace & Earrings Set – a perfect blend of radiant brilliance and timeless sophistication.
Details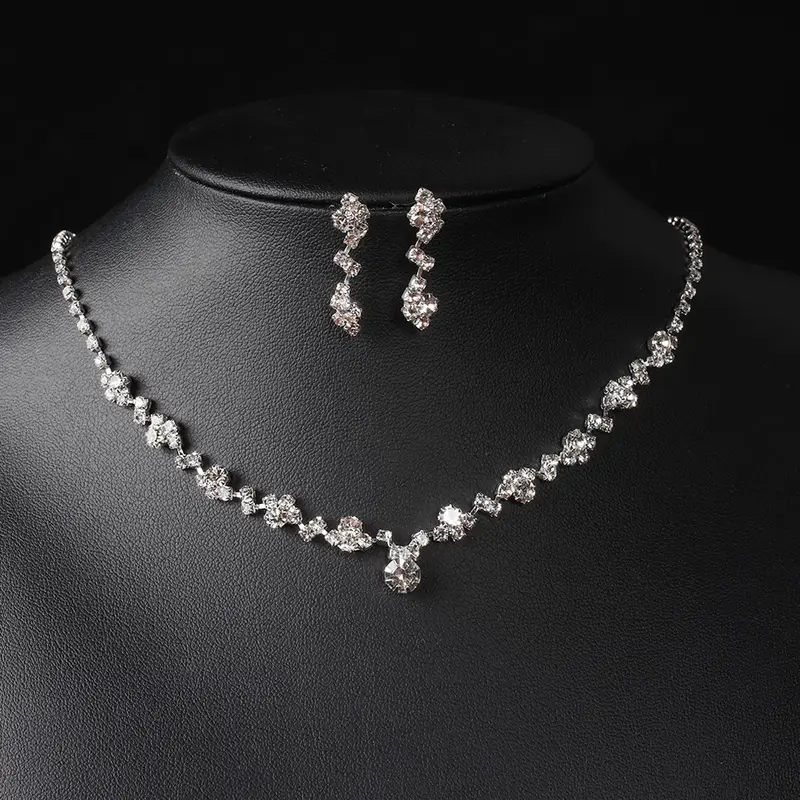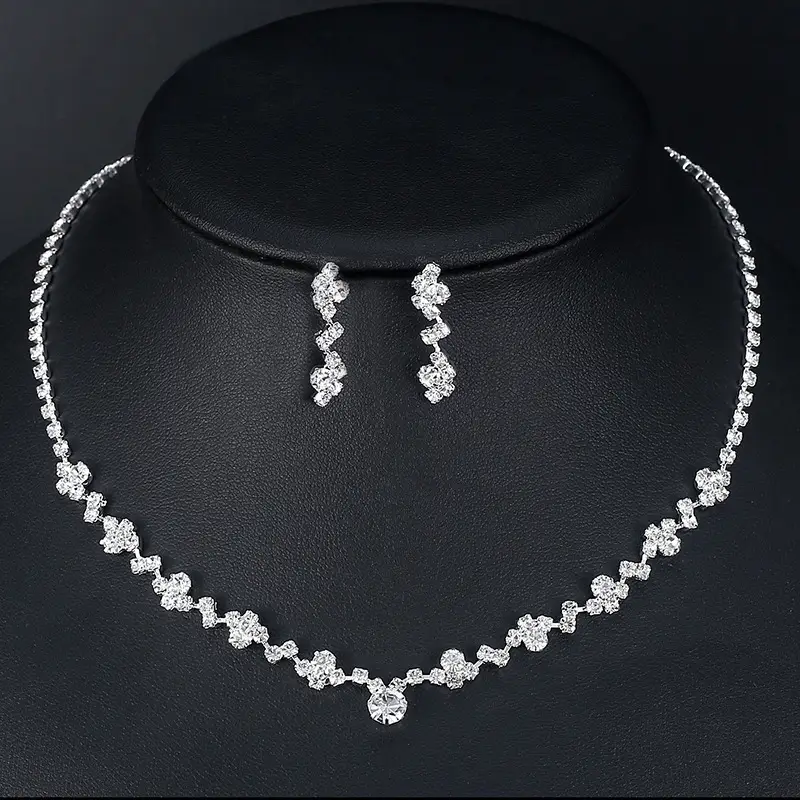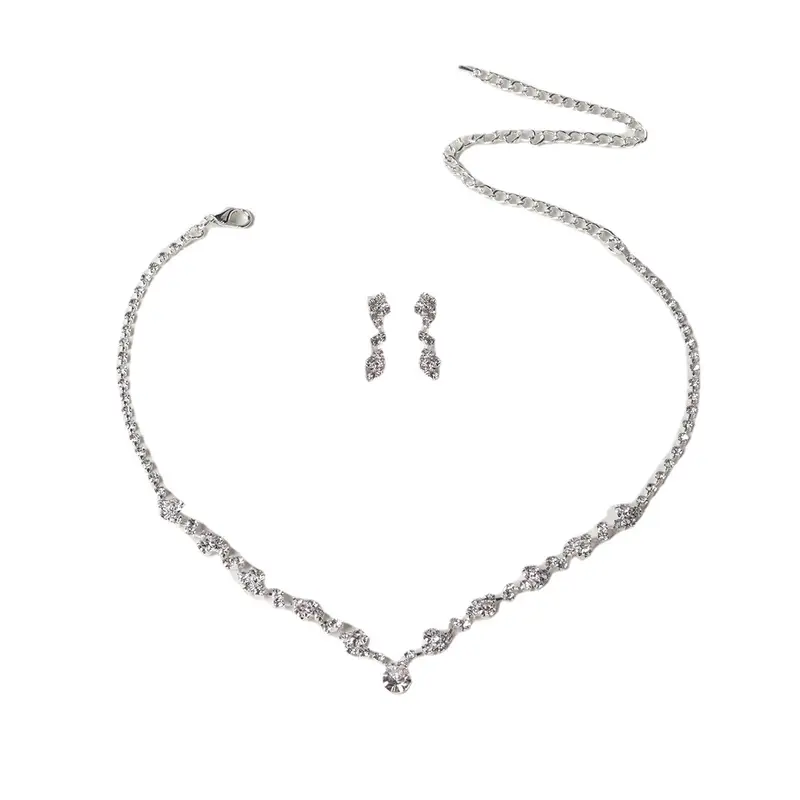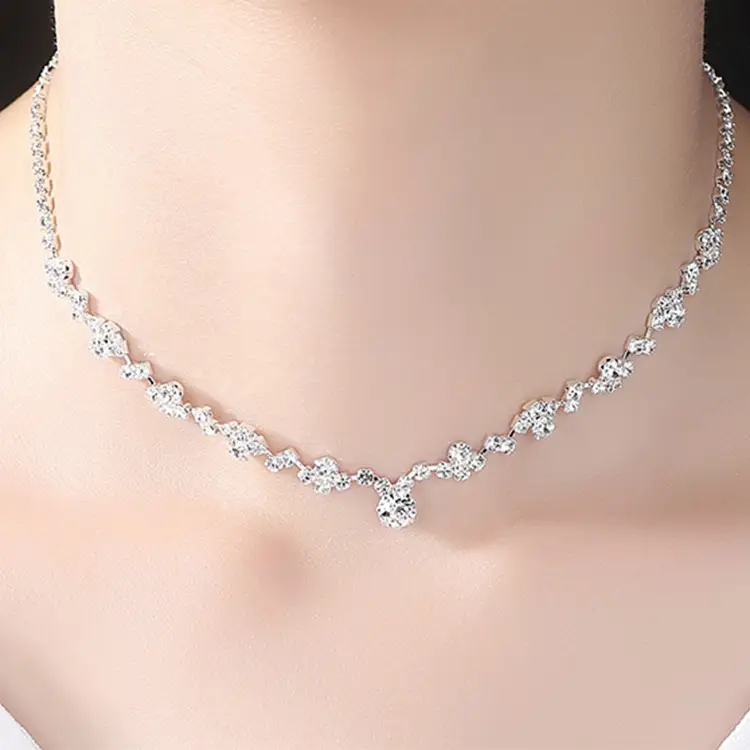 Showstopper!!
This set is an absolute showstopper, and I've received countless compliments every time I've worn it.
First, let's talk about the rhinestones. They sparkle and catch the light in the most mesmerizing way. It's clear that these rhinestones are of high quality, as they maintain their brilliance and don't dull over time. Whether I'm at a formal event or simply want to add some glamour to my everyday attire, these rhinestones do the job beautifully.