data-has-only-default-variant="false" data-base-url="https://www.serenityhandmadejewelry.com/" >
Marcella Tri-Piece Multilayer Bracelet Set by Serenity Handmade Jewelry 

Elevate your wrist game with the Marcella Tri-Piece Multilayer Bracelet Set. This versatile set combines three distinct bracelets, each with its own unique charm, allowing you to mix and match to create your own style statement.
Key Features:
Multilayered Design: The set includes three separate bracelets, allowing you to layer them together or wear them individually for a variety of looks.

Diverse Styles: Each bracelet in the set features a different design, including beads, charms, and adjustable cords, providing a range of styles to choose from.

Versatile Wear: Perfect for mixing and matching with various outfits, these bracelets add a touch of individuality and creativity to your ensemble.

Adjustable Fit: Designed for comfort and flexibility, the bracelets offer adjustable lengths to ensure a secure and comfortable fit.

Hypoallergenic: Crafted with wearer comfort in mind, the Marcella bracelet set is gentle on the skin, suitable for all skin types.
Express your personal style and creativity with the Marcella Tri-Piece Multilayer Bracelet Set – a versatile accessory set that celebrates individuality and diversity.
Every bracelet at Serenity Handmade Jewelry carries with it a soul, a heartbeat of love and dedication, turning each wear into an experience.
Details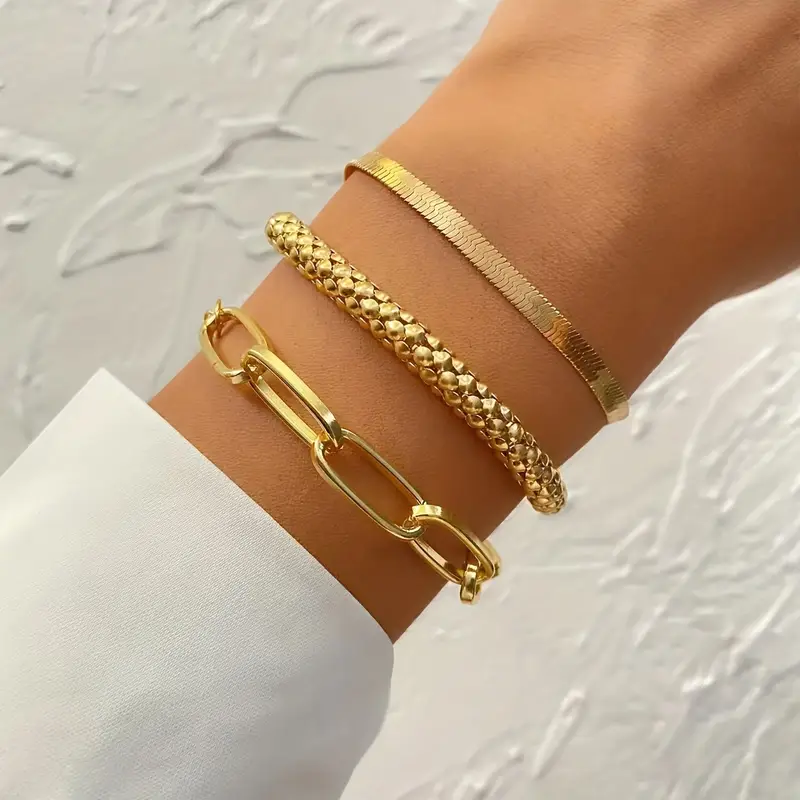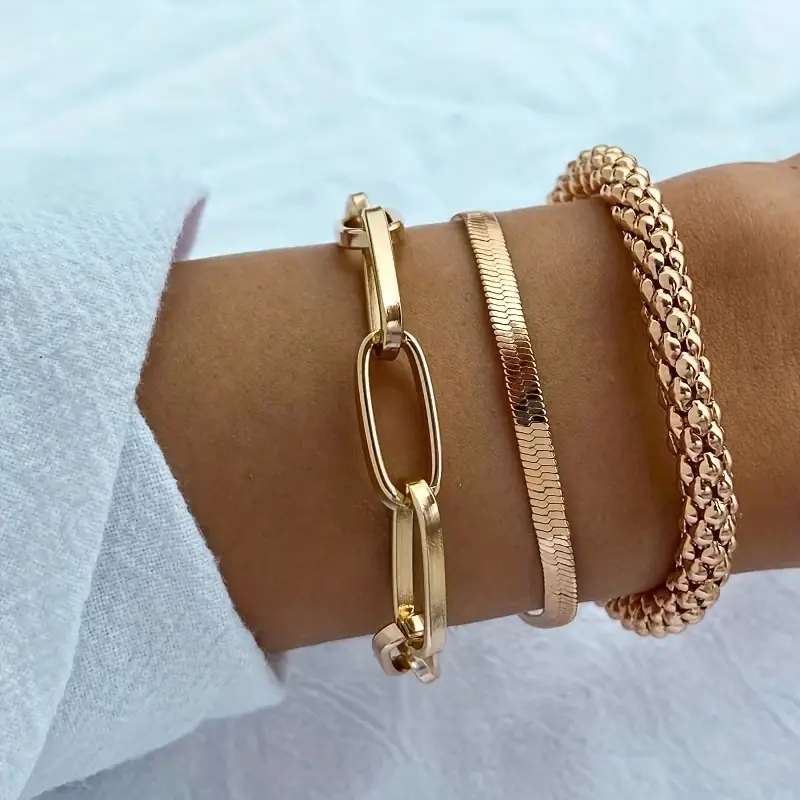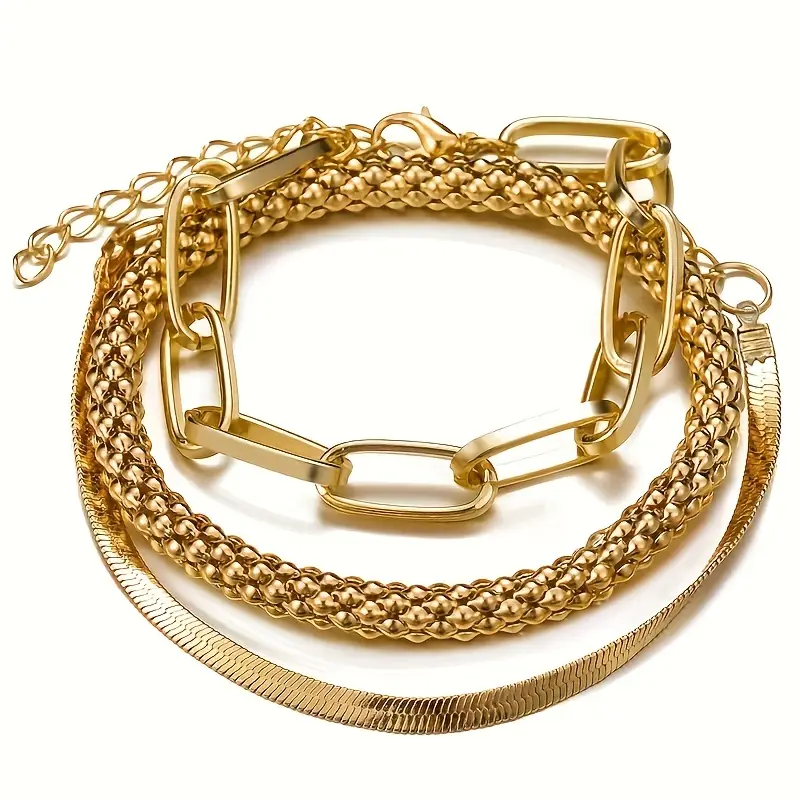 great layered look
Honestly, I didn't expect to be this impressed! Love the layered look. I pair it with a lot of gold necklaces I already had and even got a gold necklace here to match as well.