data-has-only-default-variant="false" data-base-url="https://www.serenityhandmadejewelry.com/" >
Elevate your style with the alluring and glamorous charm of the Madison Hollow Out Tassel Necklace. This exquisite necklace combines the timeless elegance of gold with a unique hollow-out design and luxurious tassel accents, creating a look that's both sophisticated and captivating.
Key Features:
Gold Elegance: The necklace is adorned with a radiant gold finish that exudes opulence and luxury, making it perfect for special occasions or adding a touch of glamour to your everyday look.

Hollow-Out Design: Featuring a distinctive hollow-out design, this necklace adds a touch of artistic flair and contemporary elegance to your ensemble.

Tassel Accents: Adorned with luxurious tassel accents, the Madison necklace creates movement and captures attention, making it perfect for making a statement.

Versatile Accessory: Suitable for various occasions, this necklace adds a touch of sophistication and charm to your ensemble, making it a versatile choice.

High-Quality Craftsmanship: Crafted with precision and care, the Madison Hollow Out Tassel Necklace offers both style and durability.

Hypoallergenic: Prioritizing wearer comfort, this necklace is gentle on the skin, making it suitable for all skin types.
Make a bold statement and exude elegance with the Madison Hollow Out Tassel Necklace – a perfect blend of luxurious design and contemporary allure.
Details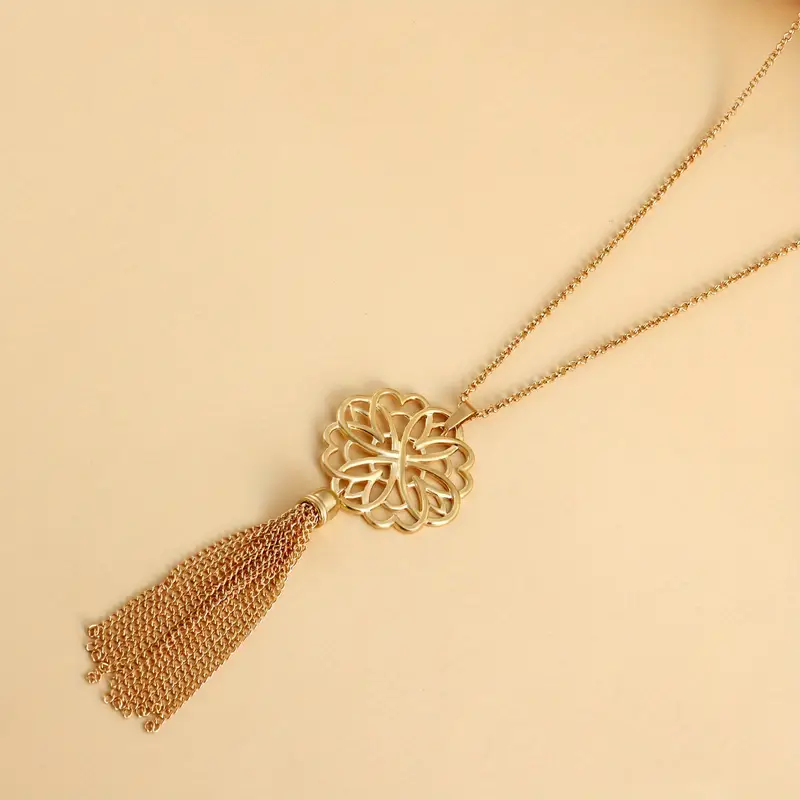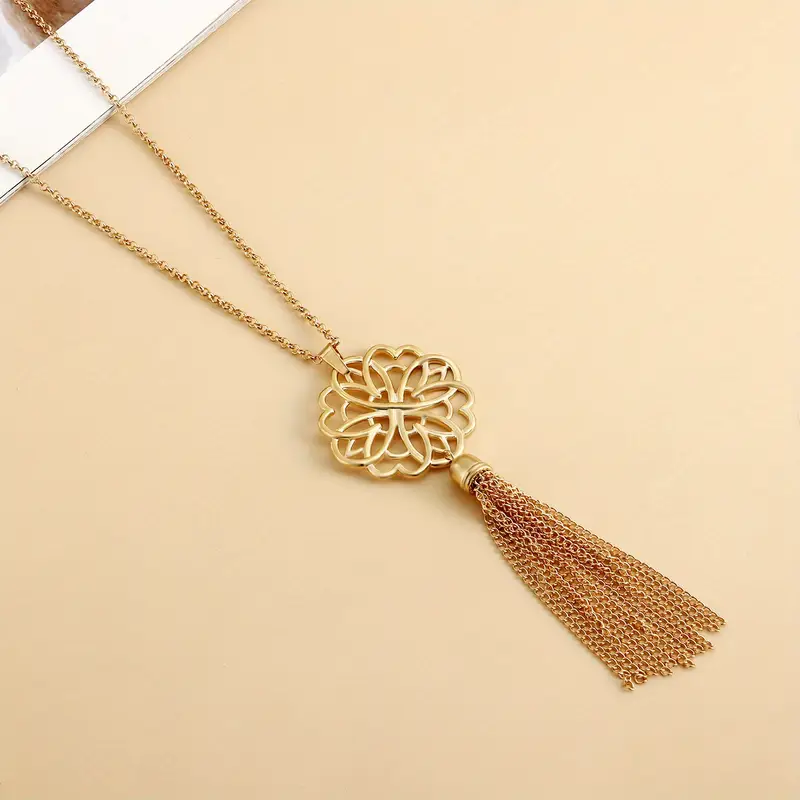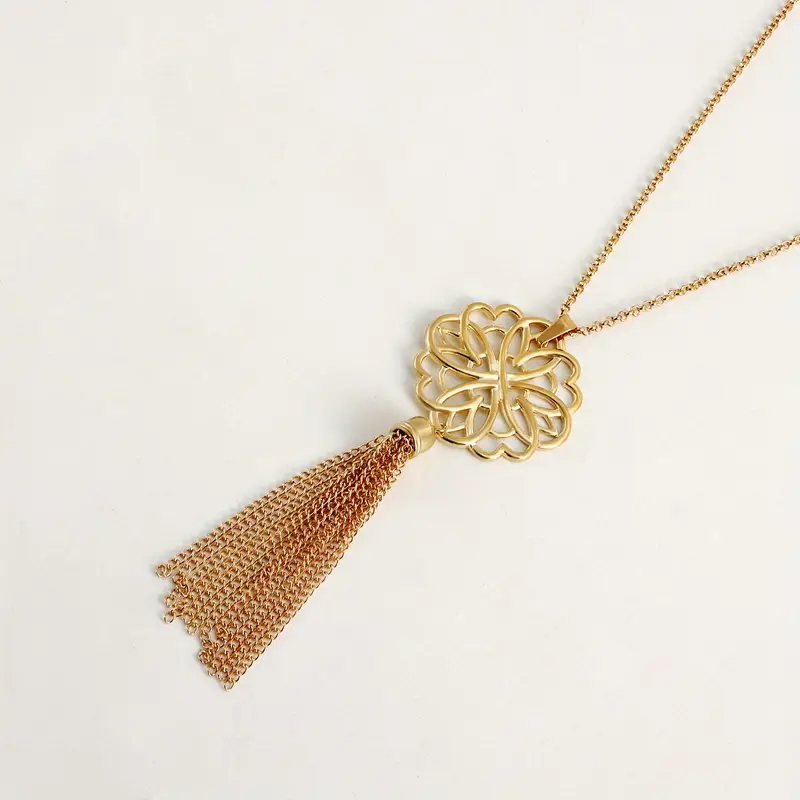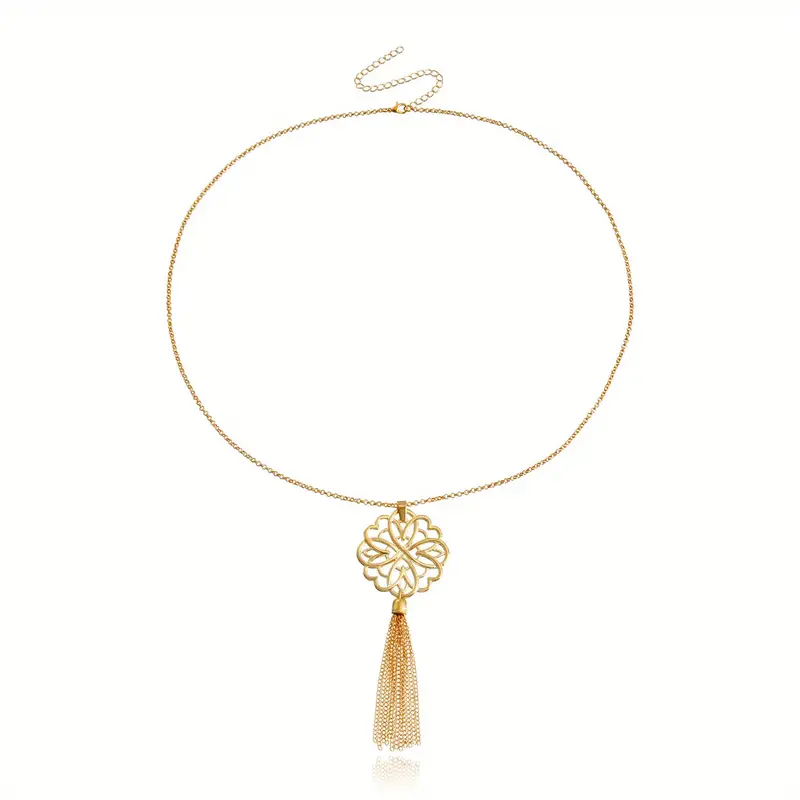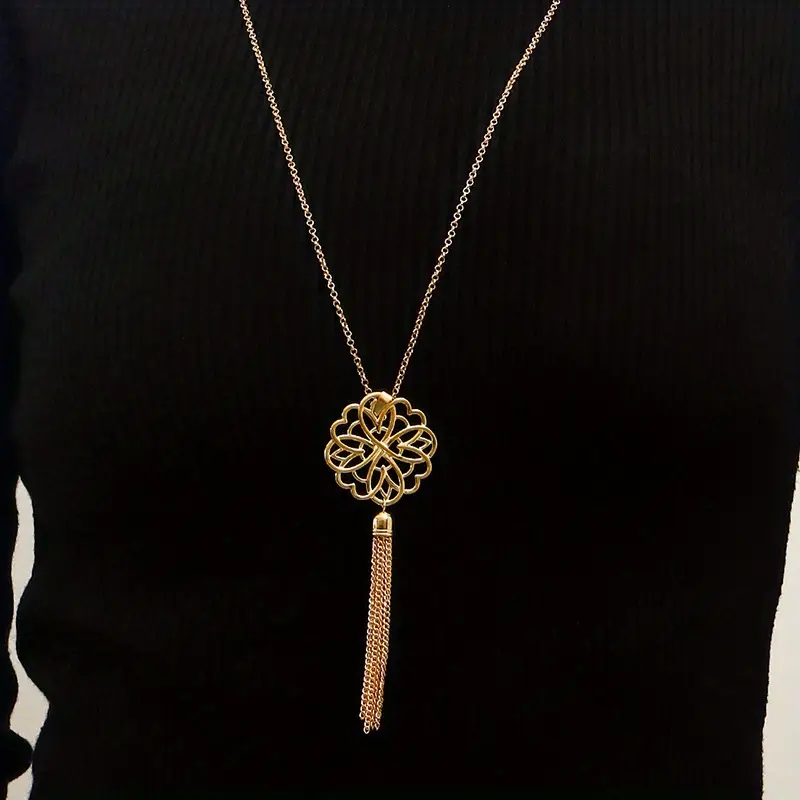 Lovely long necklace
Perfect length and great to wear on any occasion really. Order was seamless and arrived within a week. I love ordering necklaces and sets from Serenity. Always recommend!