data-has-only-default-variant="false" data-base-url="https://www.serenityhandmadejewelry.com/" >
Lucinda Boho Tri-Layered Necklace by Serenity Handmade Jewelry 

Elevate your bohemian style with the captivating charm of the Lucinda Boho Tri-Layered Necklace. This exquisite piece embodies the free-spirited essence of boho fashion while adding an elegant twist with its layered design.
Key Features:
Tri-Layered Design: The necklace features three layers, each adorned with unique charms, creating a harmonious and visually appealing arrangement.

Bohemian Charms: The charms include feathers, beads, and intricate pendants, capturing the bohemian spirit and adding a touch of individuality to your look.

Adjustable Length: Designed for versatility, the necklace offers an adjustable length to suit various necklines and preferences.

Casual Elegance: Perfect for casual outings, festivals, or beach gatherings, this necklace adds a sense of free-spirited elegance to your ensemble.

Hypoallergenic: Crafted with wearer comfort in mind, the Lucinda necklace is gentle on the skin, making it suitable for all skin types.
Embrace the bohemian aesthetic and channel your inner wanderer with the Lucinda Boho Tri-Layered Necklace – a piece that celebrates individuality and style.
Each gold necklace from our collection tells a story of love, dedication, and an unwavering focus on detail. Trust Serenity Handmade Jewelry to make you stand apart.
Details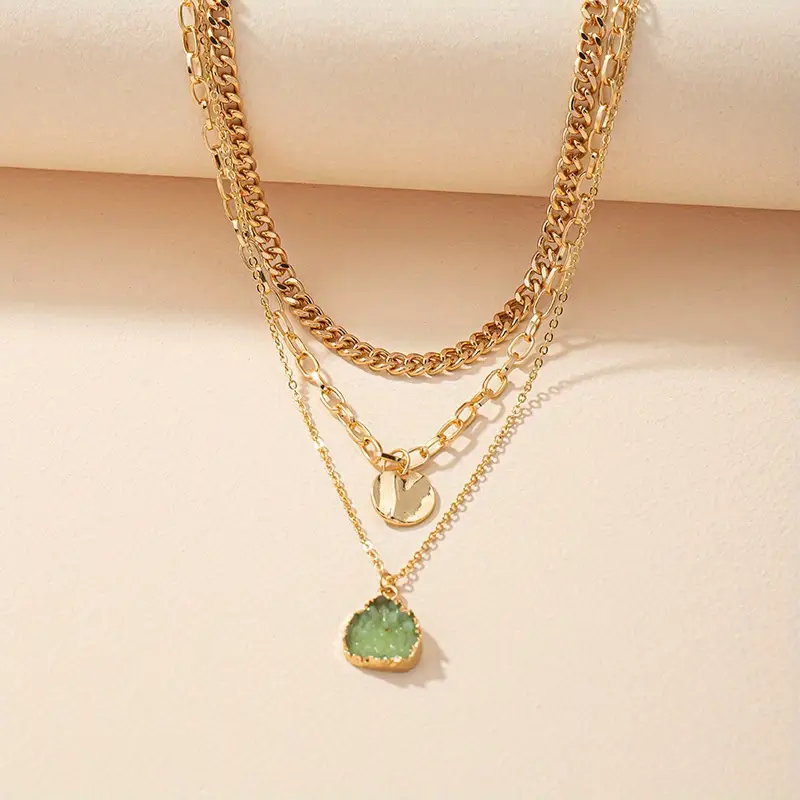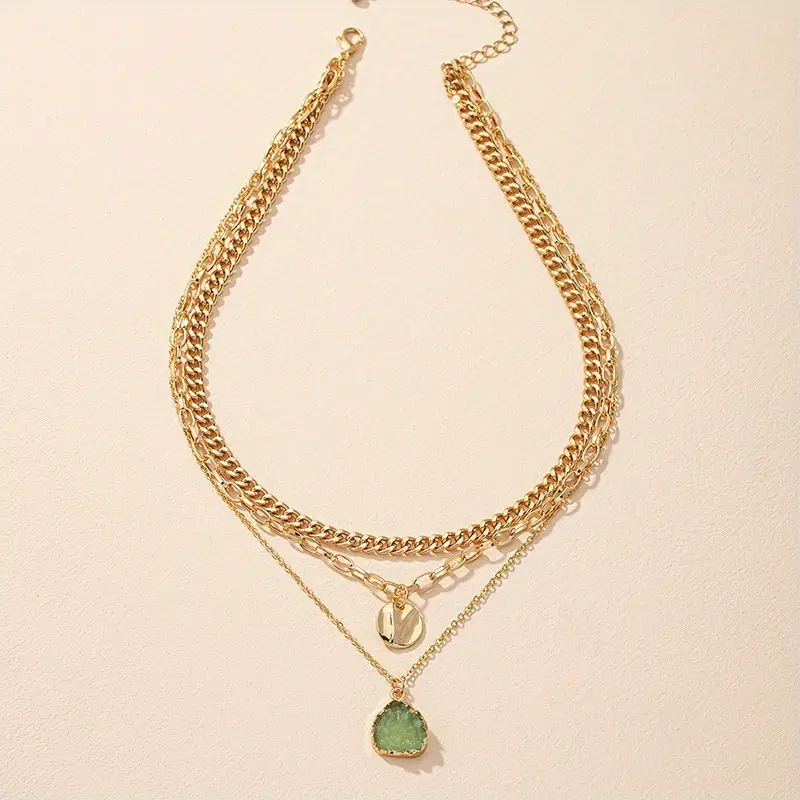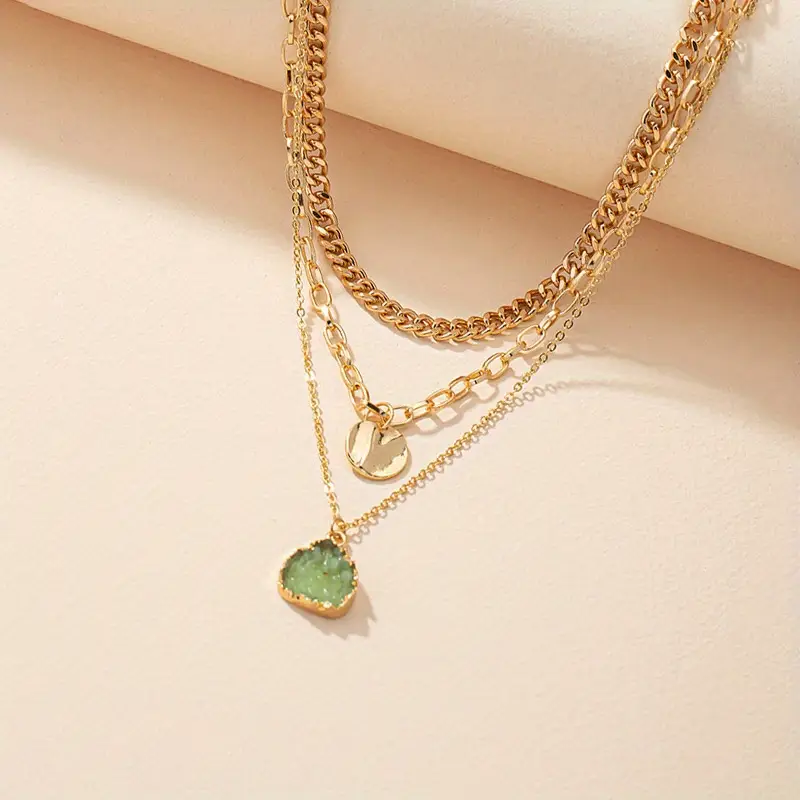 absolutely beautiful color
The color is exquisite and I love wearing it all the time. People stare at it when I go out. It really is very eye catching!