data-has-only-default-variant="false" data-base-url="https://www.serenityhandmadejewelry.com/" >
Liana Faux Pearl Necklace by Serenity Handmade Jewelry 

Elevate your style with the timeless elegance of the Gold Plated Liana Faux Pearl Necklace. This exquisite piece combines the classic charm of faux pearls with the opulence of gold plating for a look that exudes sophistication.
Key Features:
Faux Pearl Elegance: The necklace features lustrous faux pearls that mimic the natural beauty of real pearls, adding a touch of vintage glamour.

Gold Plated Accents: Highlighted with gold-plated elements, including the chain and clasp, this necklace radiates a warm and luxurious glow.

Classic Design: With its timeless design, this necklace is suitable for various occasions, from formal events to everyday wear.

Secure Clasp: Crafted for ease of wear, the necklace features a reliable clasp that ensures a comfortable fit.

Hypoallergenic: Designed with wearer comfort in mind, the Liana necklace is gentle on the skin, making it suitable for all skin types.
Add a touch of classic elegance to your outfit with the Gold Plated Liana Faux Pearl Necklace – a piece that exudes vintage charm and sophistication.
Embrace the allure of gold, fused with the essence of love and craftsmanship. Serenity Handmade Jewelry's necklaces are created to accentuate your unique charm.
Details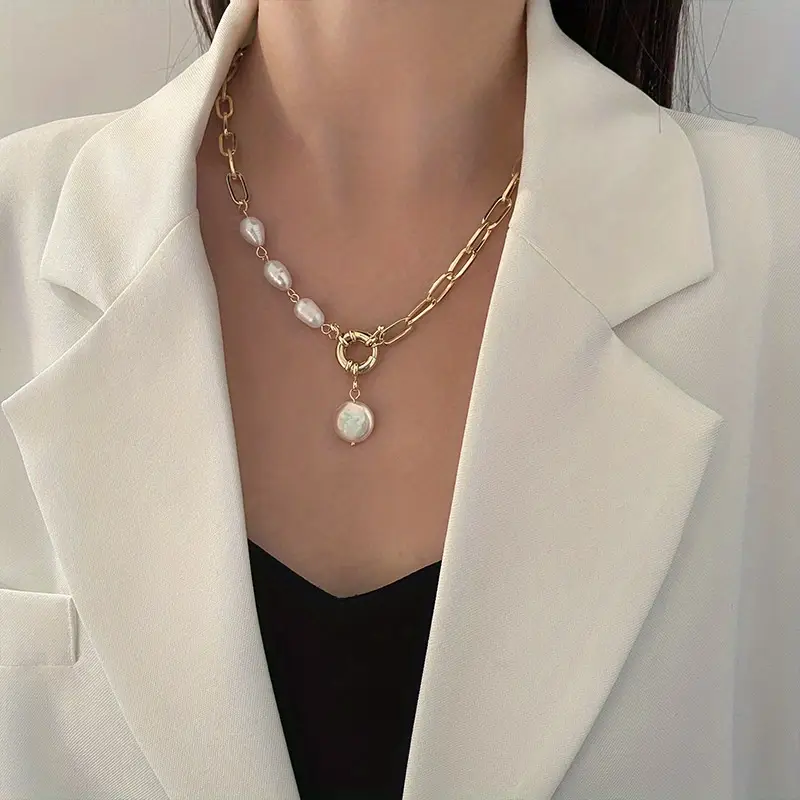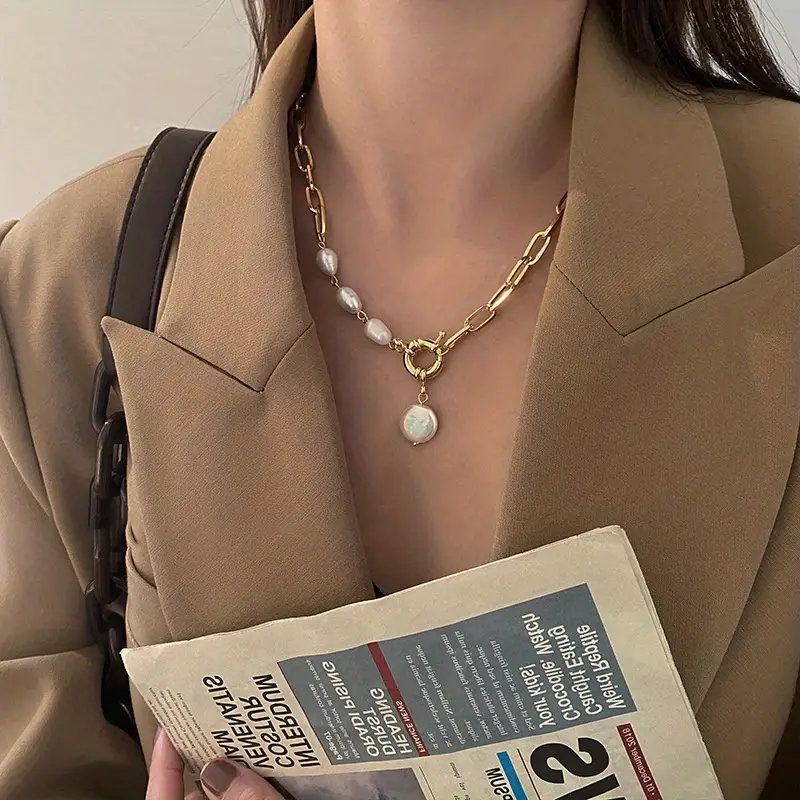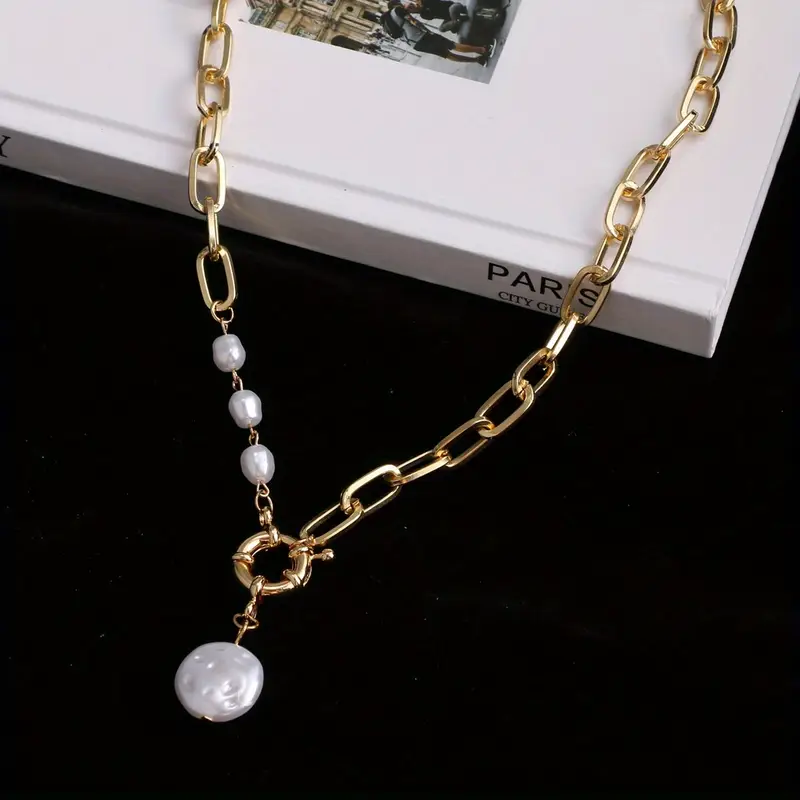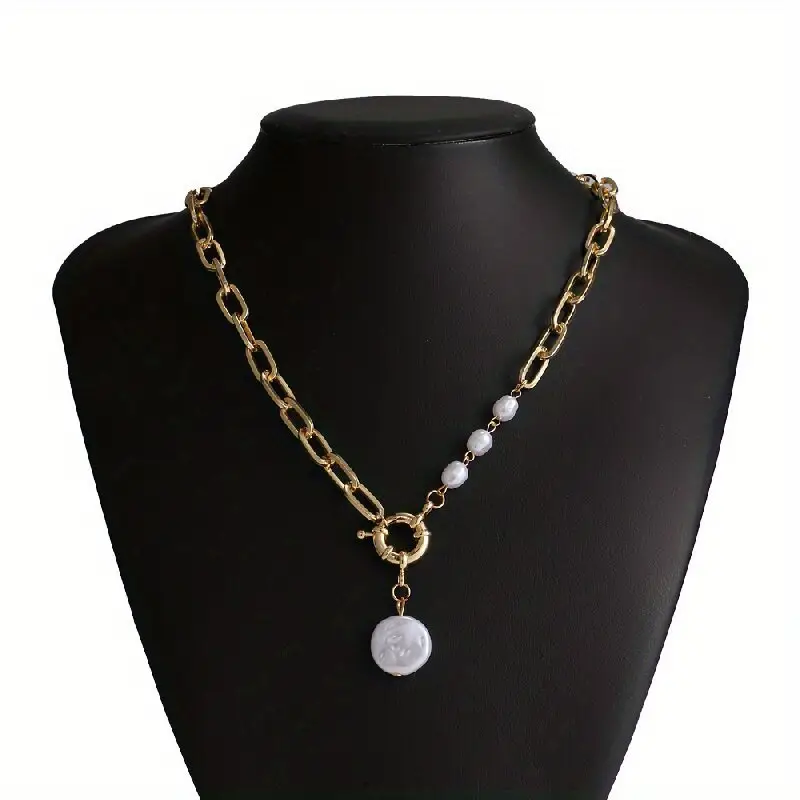 WOW!
Okay, folks, let's chat about this necklace I snagged from this spot. First off, hats off to the artist! The vibe? Absolutely on point. Every time I rock it, someone's bound to drop a "Where'd you get that?" It's that blend of sophistication with a dash of 'look at me' - but not too flashy, you know?!
very in love with this jewelry store
I recently had the pleasure of purchasing a necklace from this store, and it has quickly become one of my cherished possessions. The artistry and care with which it was designed and handcrafted are evident in every link and pendant detail. Wearing it, I've been showered with compliments and inquiries about where I found such a unique piece. What's even more special is the story behind the handmade jewelry from this store, which adds depth and value to every piece. Not only does it drape beautifully, but the quality ensures it will be a timeless accessory I can wear for years to come. I'm genuinely grateful for such a find and eagerly await my next purchase from here. If you're looking for a statement piece that holds its own while being tasteful, I wholeheartedly recommend their collection. 🌟✨📿