data-has-only-default-variant="false" data-base-url="https://www.serenityhandmadejewelry.com/" >
Kiara 18K Gold Plated Paperclip Necklace

Elevate your style with the sleek and contemporary charm of the Kiara 18K Gold Plated Paperclip Necklace. This exquisite necklace features a modern paperclip-inspired design, exuding sophistication and versatility.
Key Features:
Paperclip-Inspired Design: The necklace boasts a chic and minimalist paperclip design, adding a touch of modern elegance to your ensemble.

18K Gold Plating: Adorned with genuine 18K gold plating, this necklace radiates a warm and luxurious sheen, reminiscent of fine jewelry.

Sleek and Stylish: Designed with a focus on sleek lines and stylish simplicity, the Kiara Necklace is perfect for those who appreciate contemporary fashion.

Versatile Accessory: Ideal for various occasions, this necklace complements a wide range of outfits, from casual to formal, making it a versatile and stylish choice.

High-Quality Craftsmanship: Crafted with precision and care, the Kiara 18K Gold Plated Paperclip Necklace offers both style and durability.

Hypoallergenic: Prioritizing wearer comfort, this necklace is gentle on the skin, making it suitable for all skin types.
Make a bold and modern statement with the Kiara 18K Gold Plated Paperclip Necklace – a perfect blend of contemporary design and timeless elegance.
Details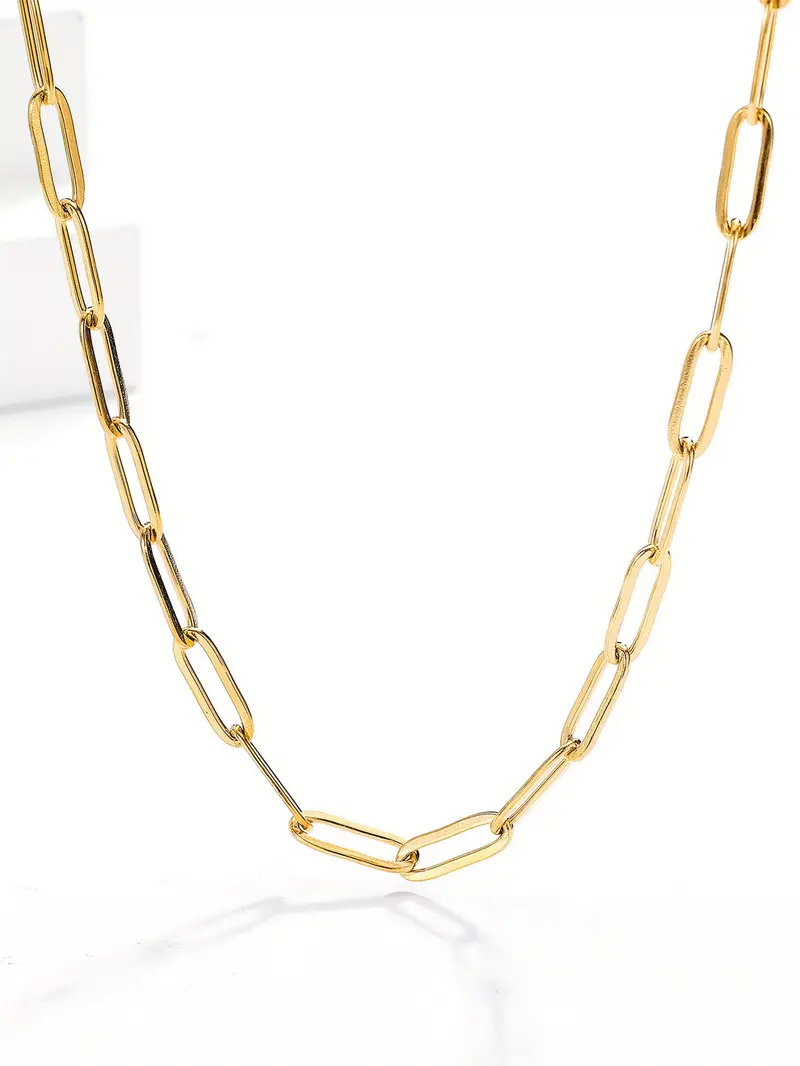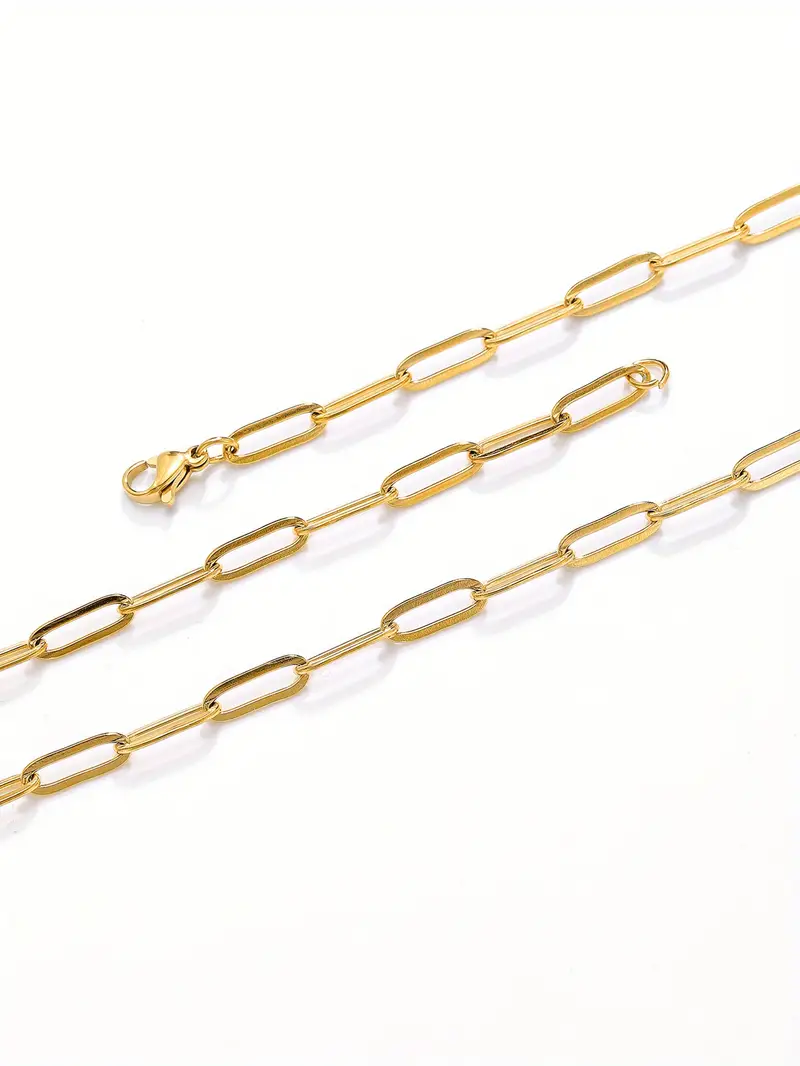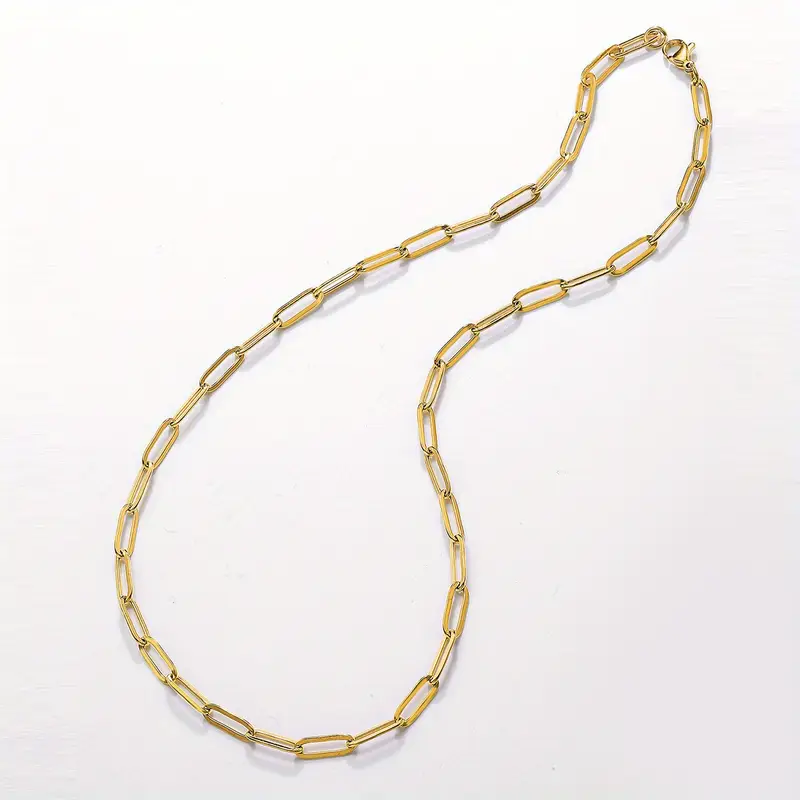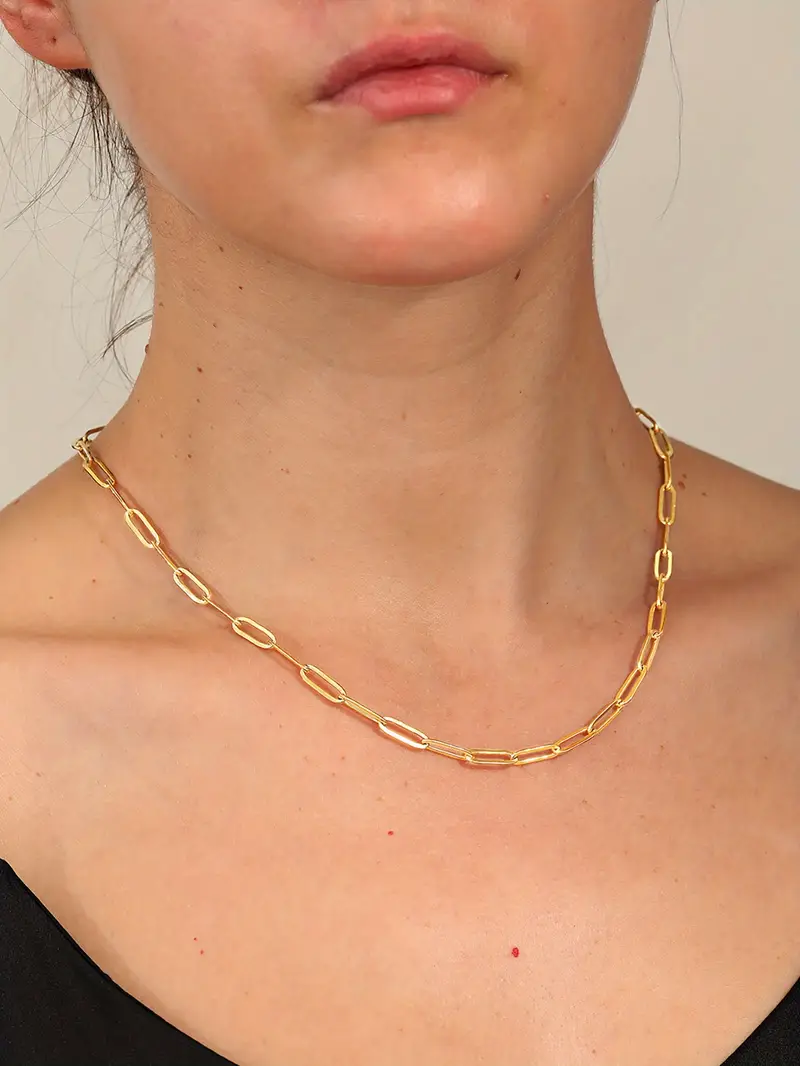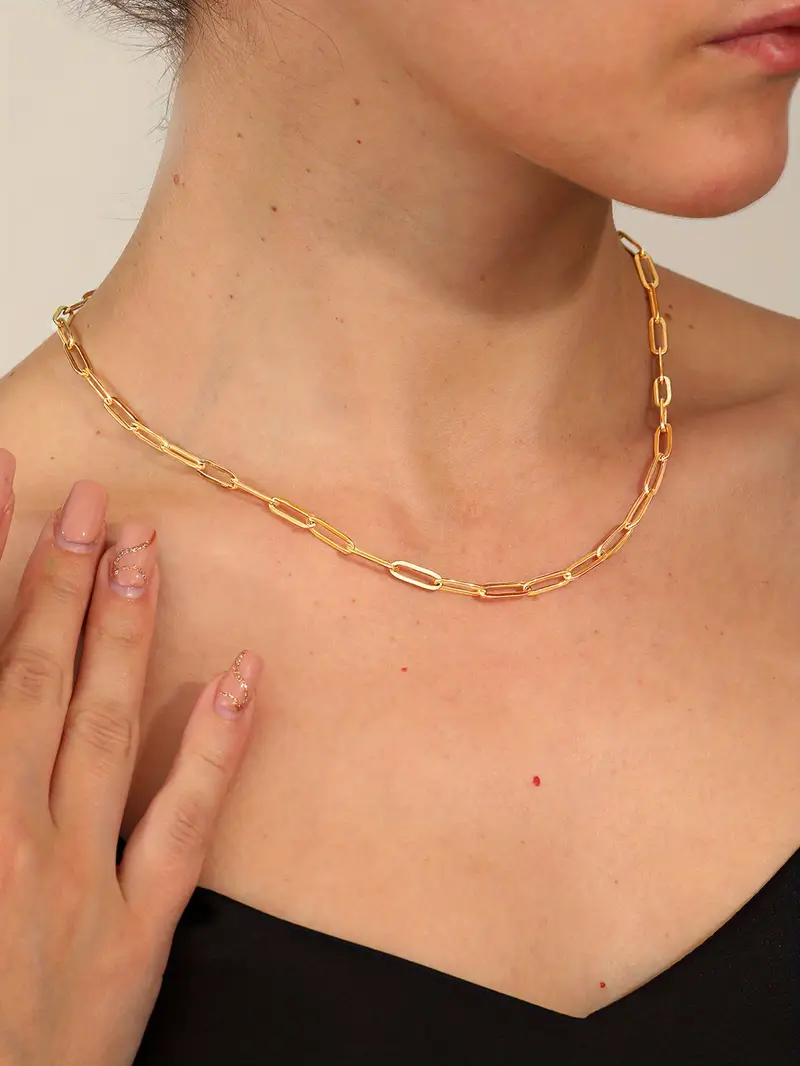 Top rated necklace
I give 5 out of 5 just received mine yesterday and love it. True to what is pictured.
Gorgeous and nice length
LOVE love love the length of this! I love wearing it with square neck tops and any of my dresses really. Very cute necklace. No complaints!