data-has-only-default-variant="false" data-base-url="https://www.serenityhandmadejewelry.com/" >
Karolina Cross Necklace by Serenity Handmade Jewelry 

Elevate your faith and fashion with the Gold Accented & Beaded Karolina Cross Necklace. This exquisite piece seamlessly blends timeless spirituality with contemporary elegance.
Key Features:
Intricate Cross Design: The pendant features an intricately detailed cross, symbolizing faith, hope, and love.

Gold Accents: Highlighted with delicate gold accents, the necklace adds a touch of opulence to its spiritual motif.

Beaded Chain: The necklace showcases a chain adorned with beads, adding texture and visual interest to the design.

Adjustable Length: Designed for versatility, the necklace offers an adjustable length to suit various necklines and preferences.

Hypoallergenic: Prioritizing wearer comfort, the Karolina necklace is gentle on the skin, making it suitable for all skin types.
Wear the Gold Accented & Beaded Karolina Cross Necklace as a symbol of your faith and a testament to the beauty of spirituality and style.
Crafted to perfection and imbued with love, our gold necklaces at Serenity Handmade Jewelry ensure that you're not just wearing an accessory, but a masterpiece.


Details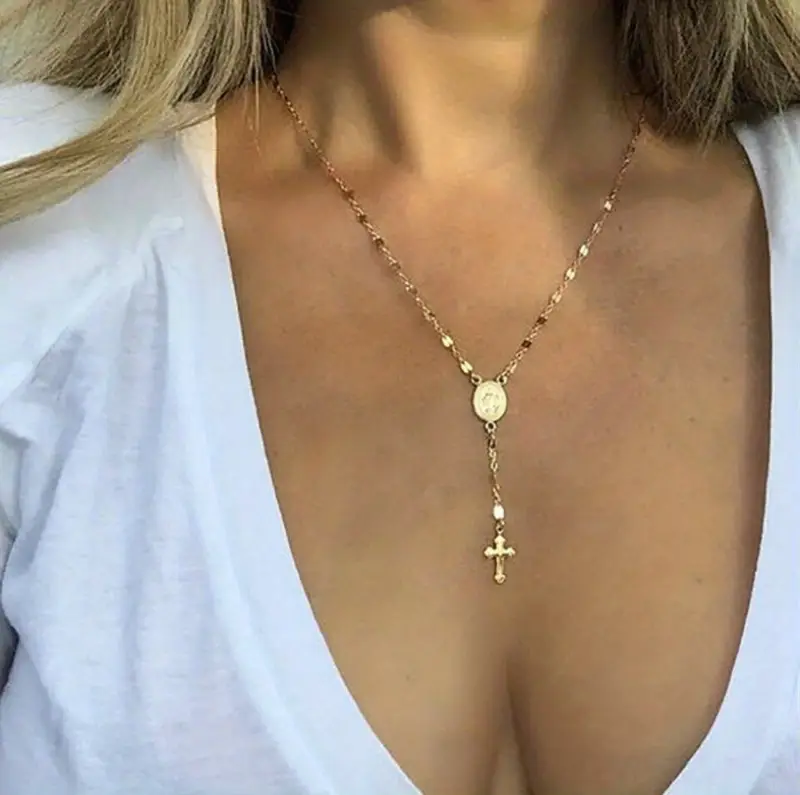 I love mine 😊
My name is Courtney and I absolutely adore my cross necklace. It's so classy, pretty and timeless. Will be shopping here again. Nice quality too.