data-has-only-default-variant="false" data-base-url="https://www.serenityhandmadejewelry.com/" >
Juliette 14K Gold Plated Leaf Bangle by Serenity Handmade Jewelry 

Adorn your wrist with the timeless grace of nature with the Juliette 14K Gold Plated Leaf Bangle. Inspired by the delicate beauty of leaves, this bangle combines organic elegance with lustrous gold plating.
Key Features:
Leaf-Inspired Design: The bangle's design emulates the intricate patterns and graceful curves of leaves, offering a touch of nature's splendor.

14K Gold Plating: Encased in a layer of genuine 14K gold, this bangle radiates a warm, opulent sheen that captures the essence of luxury.

Elegant Minimalism: Its understated design allows it to seamlessly complement a wide range of outfits, from casual to formal.

Secure Clasp: Crafted for ease of wear, the bangle features a reliable clasp that ensures a comfortable and secure fit.

Hypoallergenic: Prioritizing wearer comfort, the Juliette bangle is gentle on the skin, suitable for all skin types.
Embrace the delicate beauty of leaves and the opulence of gold with the Juliette 14K Gold Plated Leaf Bangle – a timeless piece that symbolizes the elegance of nature.
Serenity Handmade Jewelry's bracelets are the epitome of love transformed into art, ensuring every move you make becomes a poetic expression.
Details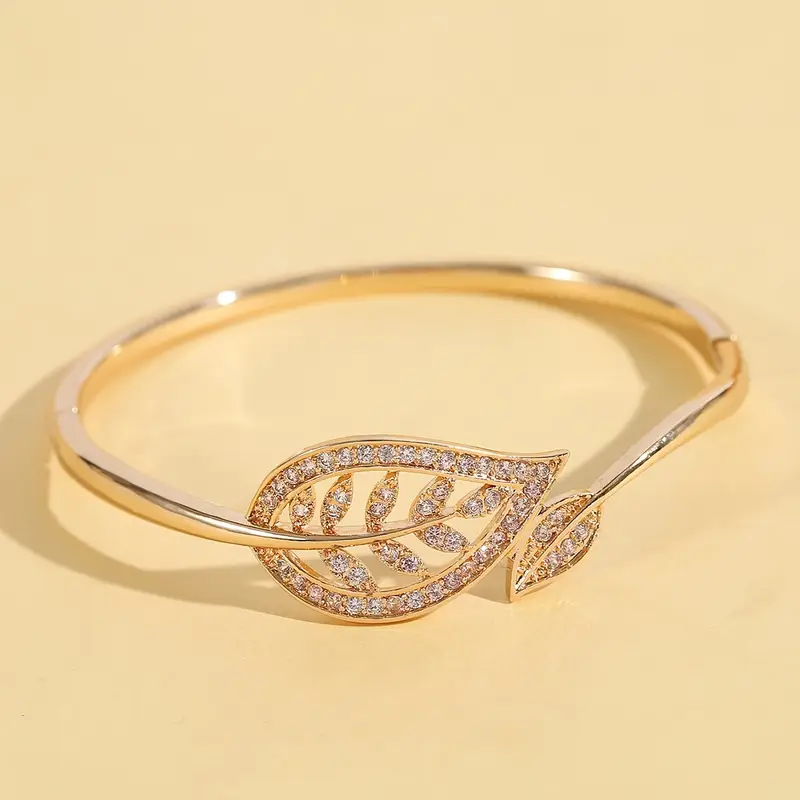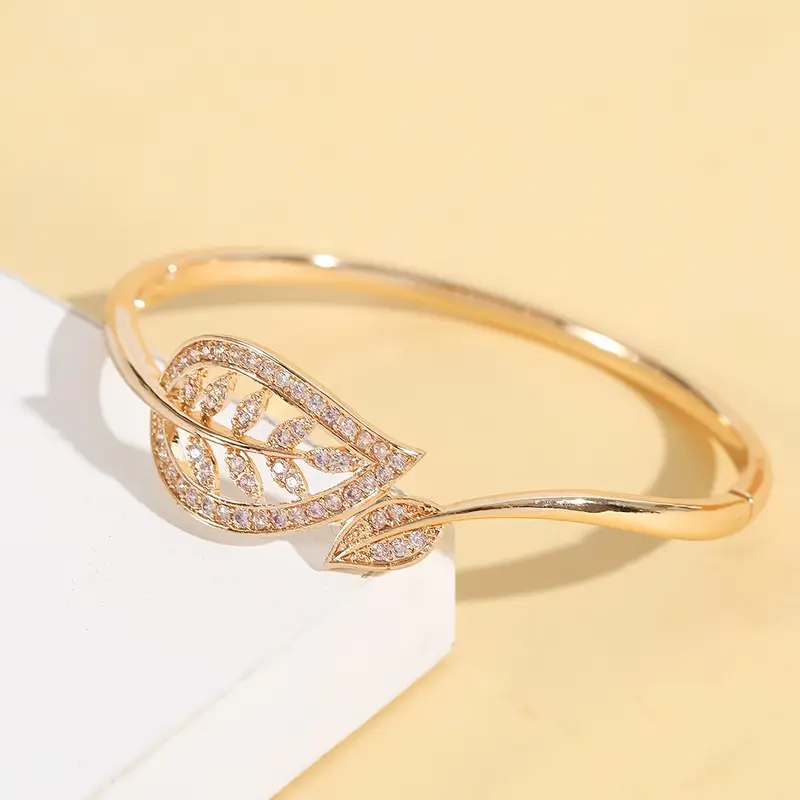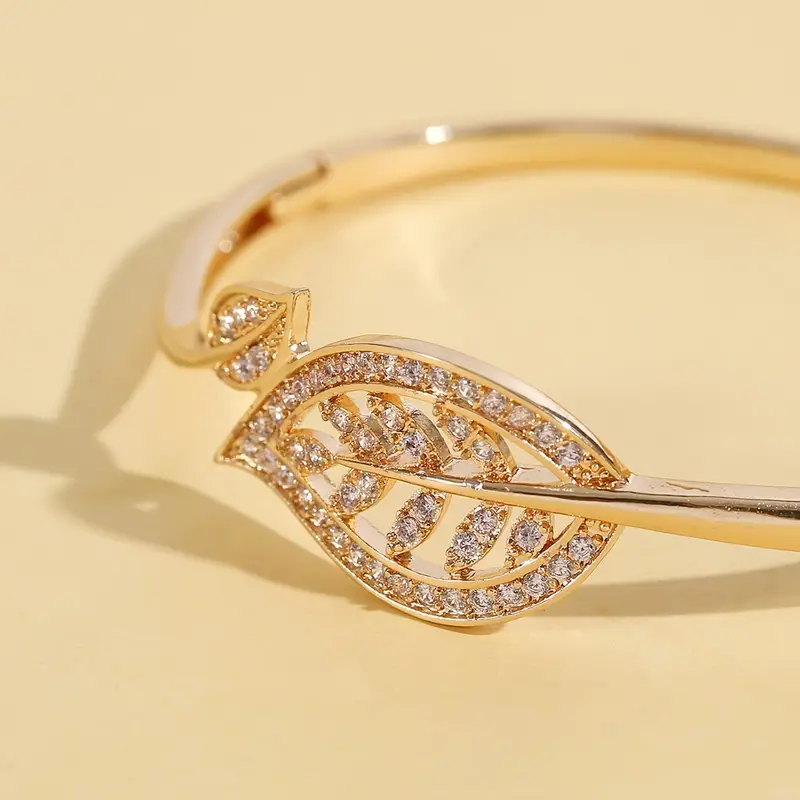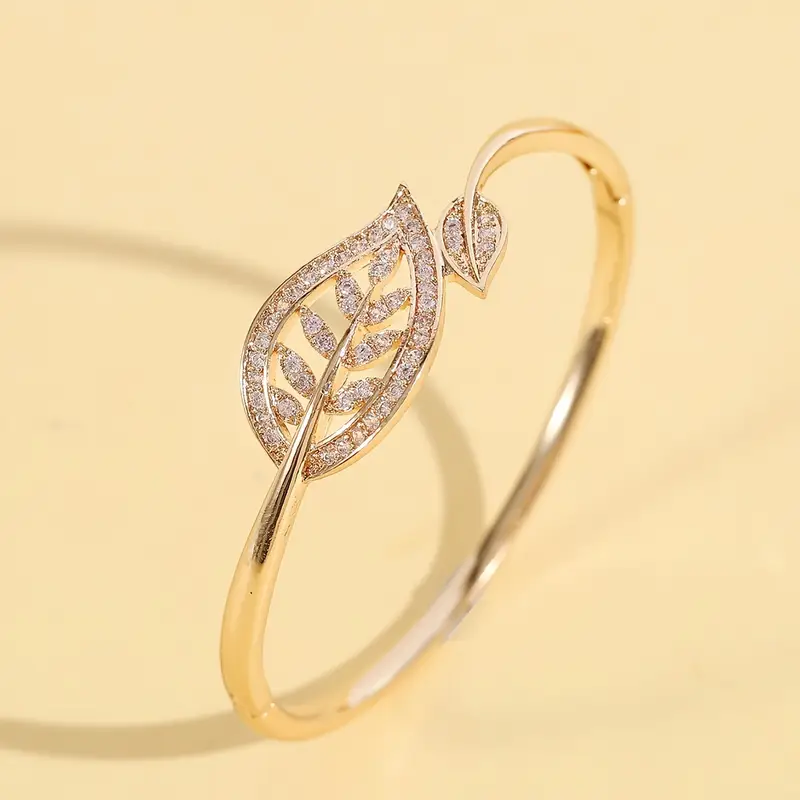 Stunning bangle
Absolutely beautiful and eye catching in person. It's everything I had hoped for. Will definitely be shopping here at Serenity again!
Looks like as pictured
Got my bracelet from Serenity Handmade Jewelry today. It's sturdy and looks just like the pictures. Happy with the purchase.