data-has-only-default-variant="false" data-base-url="https://www.serenityhandmadejewelry.com/" >
Ivette Chunky Golden Hoops

Elevate your accessory game with the bold and glamorous Ivette Chunky Golden Hoops. These statement earrings exude luxury and confidence, making them a captivating addition to any ensemble.
Key Features:
Chunky Hoop Design: The substantial size and thickness of these hoops make them a striking and eye-catching accessory.

Gleaming Gold Finish: Bathed in a radiant golden hue, these hoops offer a luxurious shimmer that commands attention.

Versatile Styling: Whether you're dressing up for a special occasion or adding flair to your everyday look, the Ivette hoops are a versatile choice.

Secure Closure: Designed with a sturdy clasp, these earrings ensure a snug and comfortable fit.

Hypoallergenic: Crafted with wearer comfort in mind, the Ivette Chunky Golden Hoops are gentle on the skin, suitable for all skin types.
Make a bold statement and exude confidence with the Ivette Chunky Golden Hoops – a perfect blend of elegance and attitude.
Wear your heart near your face with our beautifully crafted earrings. Each piece at Serenity Handmade Jewelry embodies passion, ensuring your elegance is always in spotlight.
Details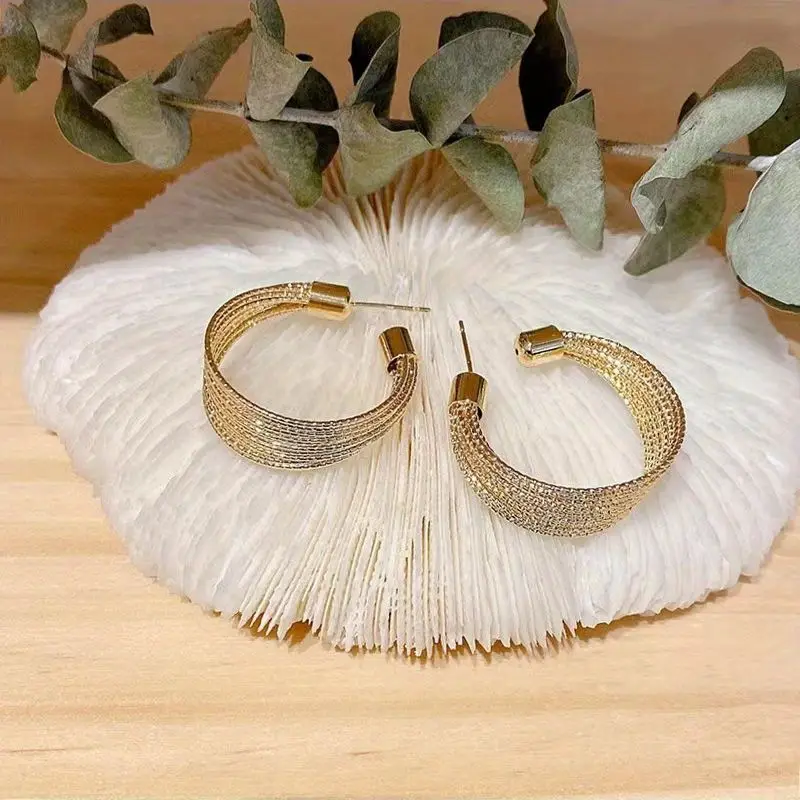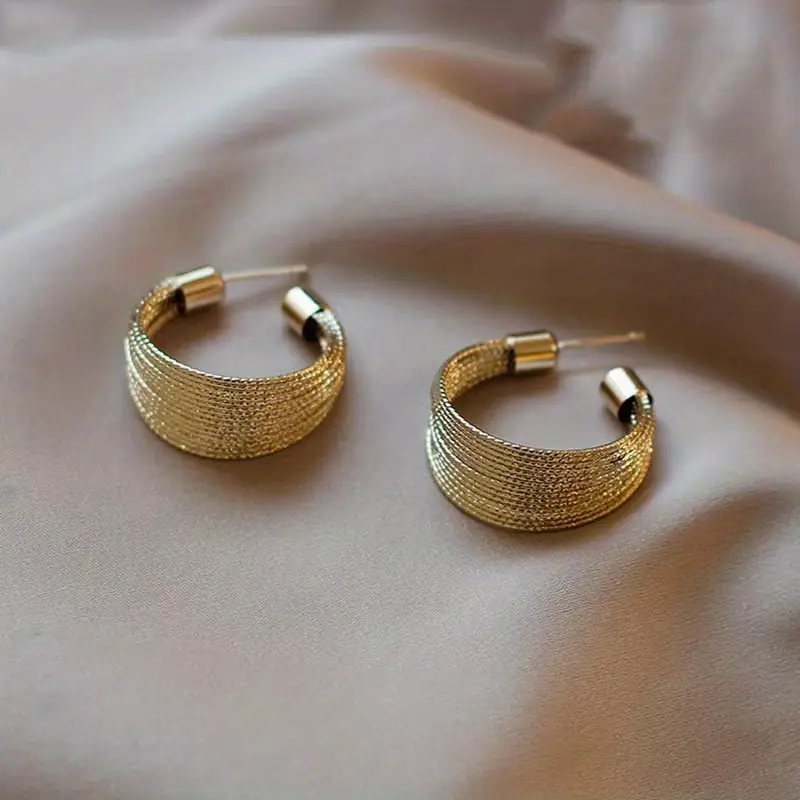 Really pretty earrings
Simple but with a touch of artisan flair. They're the kind of earrings that go with just about anything, yet stand out! Lovely but wish they had more colors to choose from because I want them in silver too.