data-has-only-default-variant="false" data-base-url="https://www.serenityhandmadejewelry.com/" >
Isolde Tree Of Life Necklace by Serenity Handmade Jewelry 

Adorn your neckline with a symbol of profound meaning and timeless beauty with the Gold Accented Isolde Tree Of Life Necklace. This exquisite piece elegantly intertwines nature's wisdom with refined craftsmanship.
Key Features:
Tree Of Life Pendant: The pendant is intricately designed to represent the Tree of Life, symbolizing growth, strength, and the interconnectedness of all living things.

Gold Accents: Highlighted with delicate gold accents, the necklace adds an opulent touch to its meaningful design.

Elegant Chain: The necklace features a dainty yet durable chain, allowing the pendant to rest perfectly on your décolletage.

Adjustable Length: Designed to offer versatility, the necklace can be adjusted to your preferred length, ensuring a comfortable fit.

Hypoallergenic: Crafted with wearer comfort in mind, the necklace is gentle on the skin, suitable for all skin types.
Wear the Gold Accented Isolde Tree Of Life Necklace as a daily reminder of your connection to nature and the enduring beauty of life's intricate tapestry.
Let our gold necklaces be your statement piece. Expertly crafted at Serenity Handmade Jewelry, every necklace carries the promise of love, precision, and exclusivity.


Details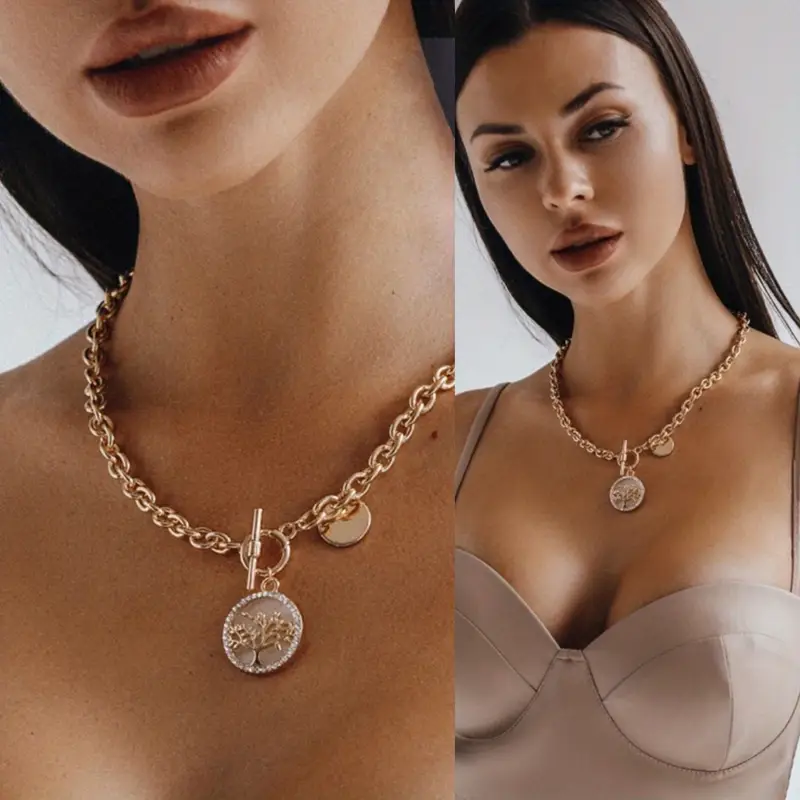 Lovely nature inspired necklace
I stumbled upon a necklace at Serenity Handmade Jewelry not too long ago, and it's been a delightful addition to my collection. So pretty to wear.