data-has-only-default-variant="false" data-base-url="https://www.serenityhandmadejewelry.com/" >
Fabienne Rhinestone Bangle by Serenity Handmade Jewelry 

Emanate unparalleled sophistication with the Fabienne 18K Gold Plated Rhinestone Bangle. Masterfully adorned with glittering rhinestones and bathed in lustrous 18K gold, this bangle exemplifies the epitome of luxury and shine.
Key Features:
Glistening Rhinestones: Each rhinestone is meticulously set to ensure a radiant sparkle, making the bangle a showstopper on any wrist.

18K Gold Plating: Encased in a layer of genuine 18K gold, the bangle radiates a warm, opulent sheen that retains its luster over time.

Elegant Design: With a harmonious blend of shine and elegance, the Fabienne bangle is designed to elevate any outfit, from daywear to evening gowns.

Secure Closure: Thoughtfully engineered with a sturdy clasp, ensuring the bangle stays in place comfortably throughout the day.

Hypoallergenic: Prioritizing wearer's comfort, the bangle is crafted to be gentle on the skin, making it suitable for all skin types.
Drape your wrist in luxury with the Fabienne 18K Gold Plated Rhinestone Bangle – an embodiment of elegance and timeless charm.
Redefine luxury with bracelets that resonate with love and meticulous attention to detail. At Serenity Handmade Jewelry, you don't just wear an accessory; you wear a sentiment.
Details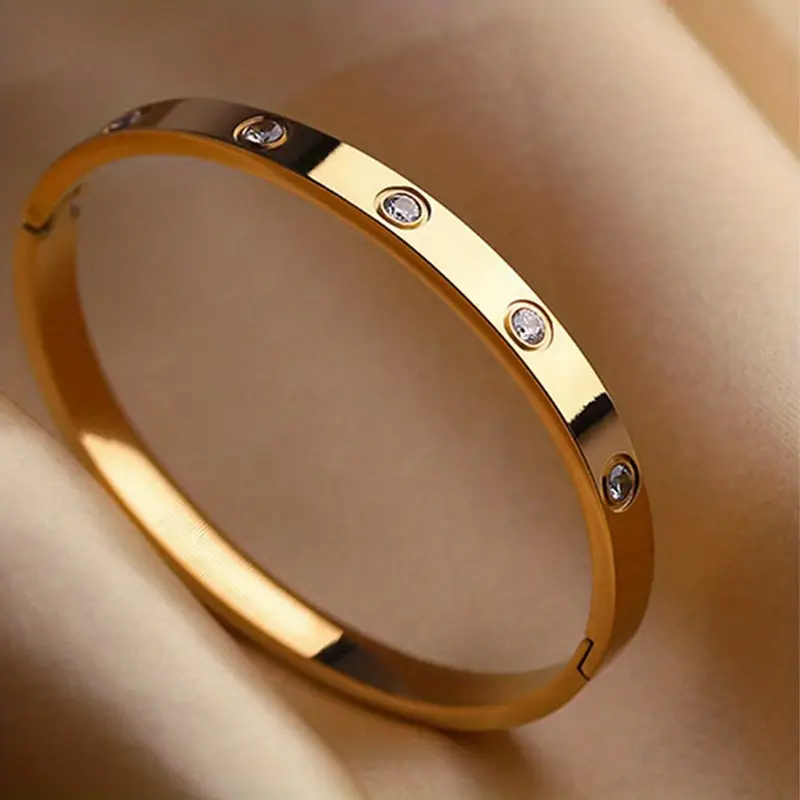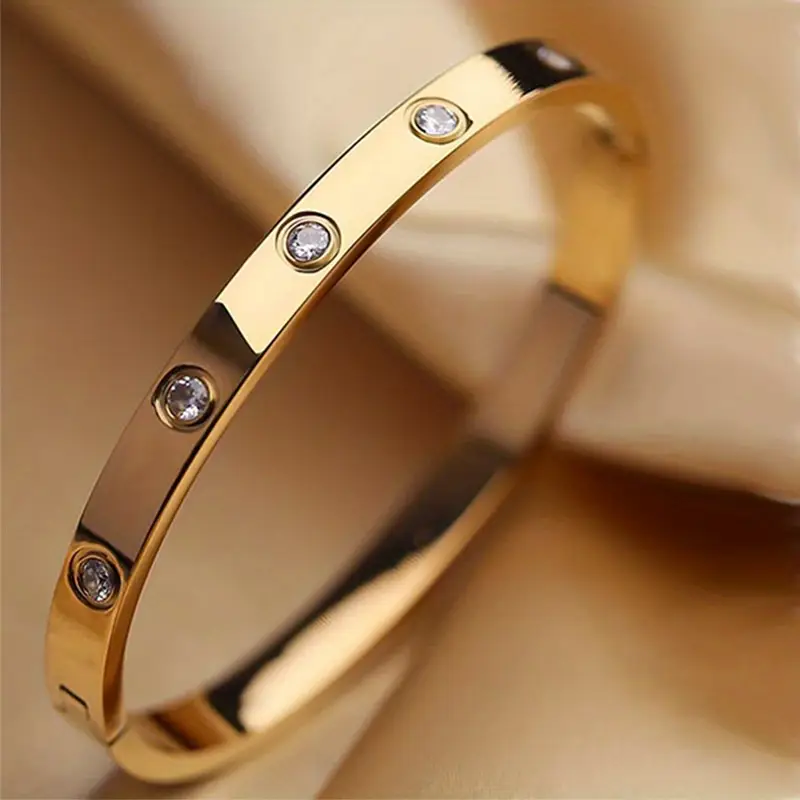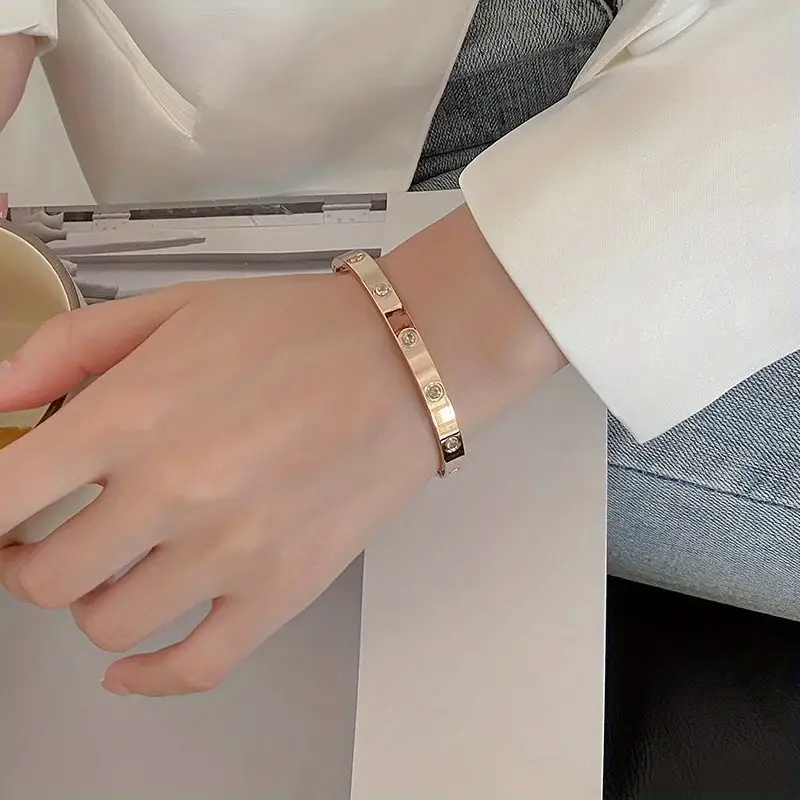 Special bracelet to me
Every time I put it on, it feels special. ⭐️⭐️⭐️⭐️⭐️
Made with care...
I'm no jewelry expert, but the bracelet I got from Serenity Handmade Jewelry feels different. It's got this artisan touch, and you can tell it's made with care. Plus, it looks fantastic! Wow!