data-has-only-default-variant="false" data-base-url="https://www.serenityhandmadejewelry.com/" >
Elevate your neckline with the refined and captivating charm of the Emmelina Zircon Square Pendant Necklace. Available in either Rose or Emerald.
This exquisite necklace showcases a modern square pendant adorned with sparkling zircon accents, creating a look that's both contemporary and elegant.
Key Features:
Square Pendant Design: The necklace boasts a chic and modern square pendant that adds a touch of geometric allure to your ensemble.

Dazzling Zircon Accents: Adorned with brilliant zircon accents, this pendant necklace catches the light and adds a touch of radiance to your look.

Versatile Styling: Perfect for both casual and formal occasions, the Emmelina Square Pendant Necklace complements a wide range of outfits, making it a versatile choice.

Adjustable Length: Designed for flexibility, the necklace offers an adjustable chain length to suit different necklines and preferences.

High-Quality Craftsmanship: Crafted with precision and care, the Emmelina Zircon Square Pendant Necklace offers both style and durability.

Hypoallergenic: Prioritizing wearer comfort, this necklace is gentle on the skin, making it suitable for all skin types.
Embrace contemporary elegance and add a touch of sparkle to your style with the Emmelina Zircon Square Pendant Necklace – a perfect blend of modern design and timeless charm.
Details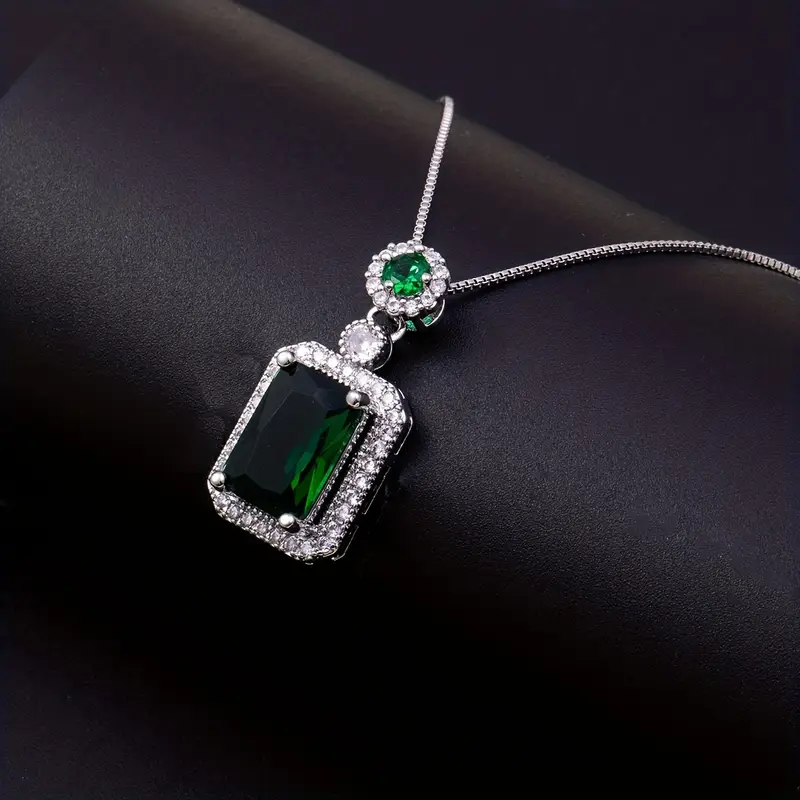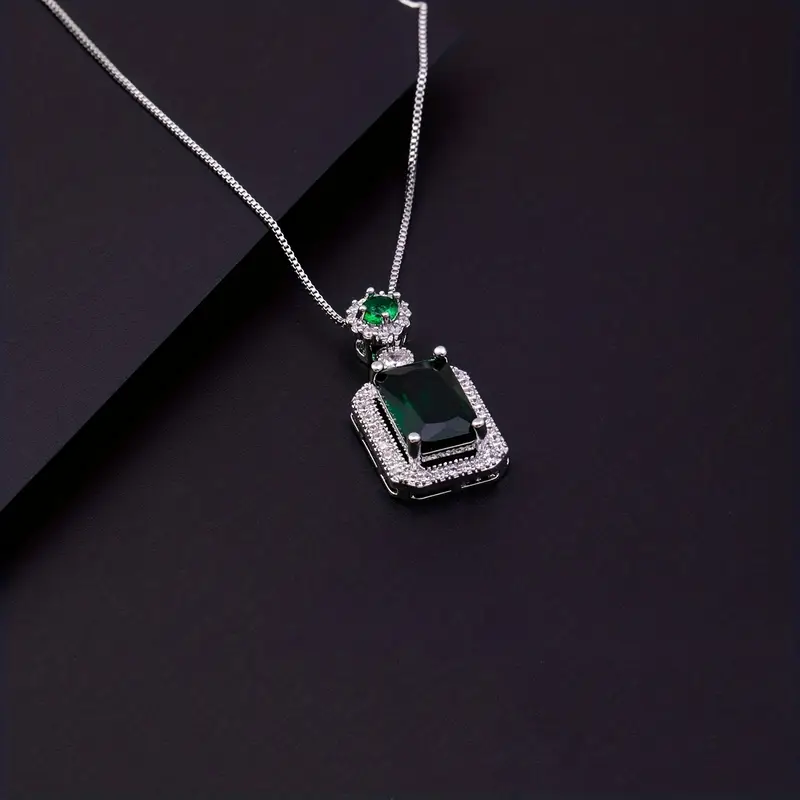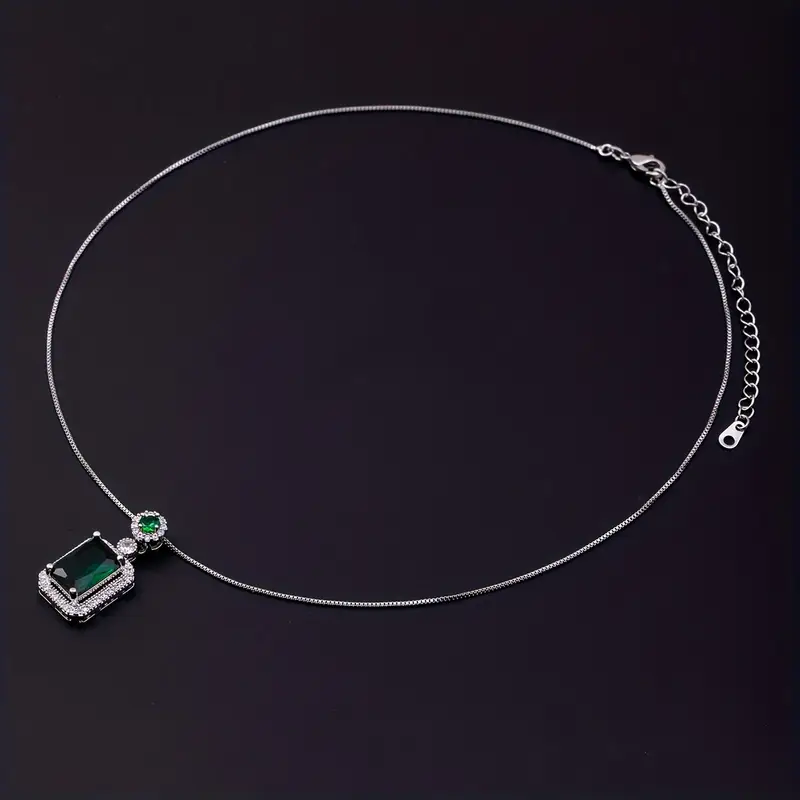 Love mine in emerald green
Such a pretty emerald green color to this necklace. Great price and value!