data-has-only-default-variant="false" data-base-url="https://www.serenityhandmadejewelry.com/" >
Eloise 18K Gold Plated Bangle by Serenity Handmade Jewelry 

Elevate your wristwear with the Eloise 18K Gold Plated Bangle. Impeccably designed with a lustrous finish, this bangle epitomizes the perfect blend of timeless tradition and contemporary elegance.
Key Features:
18K Gold Plating: Bathed in a layer of radiant 18K gold, the bangle promises a gleaming sheen that remains untarnished over time.

Minimalist Design: With its sleek and simple design, the Eloise bangle can effortlessly complement both casual and formal attire.

Durable Construction: Crafted with precision, this bangle offers not only beauty but also durability, ensuring years of wear.

Easy Wear Mechanism: Thoughtfully designed, the bangle allows for easy wearing and removal, ensuring a comfortable fit.

Hypoallergenic: Keeping the wearer's comfort paramount, the Eloise bangle is crafted to be gentle on the skin, suitable for all skin types.
Infuse a dash of opulence into your daily wear with the Eloise 18K Gold Plated Bangle – a jewelry piece that resonates with both class and modernity.
Serenity Handmade Jewelry's bracelets are where grace wraps around love. Each piece promises a touch of luxury, making every gesture a work of art.
Details: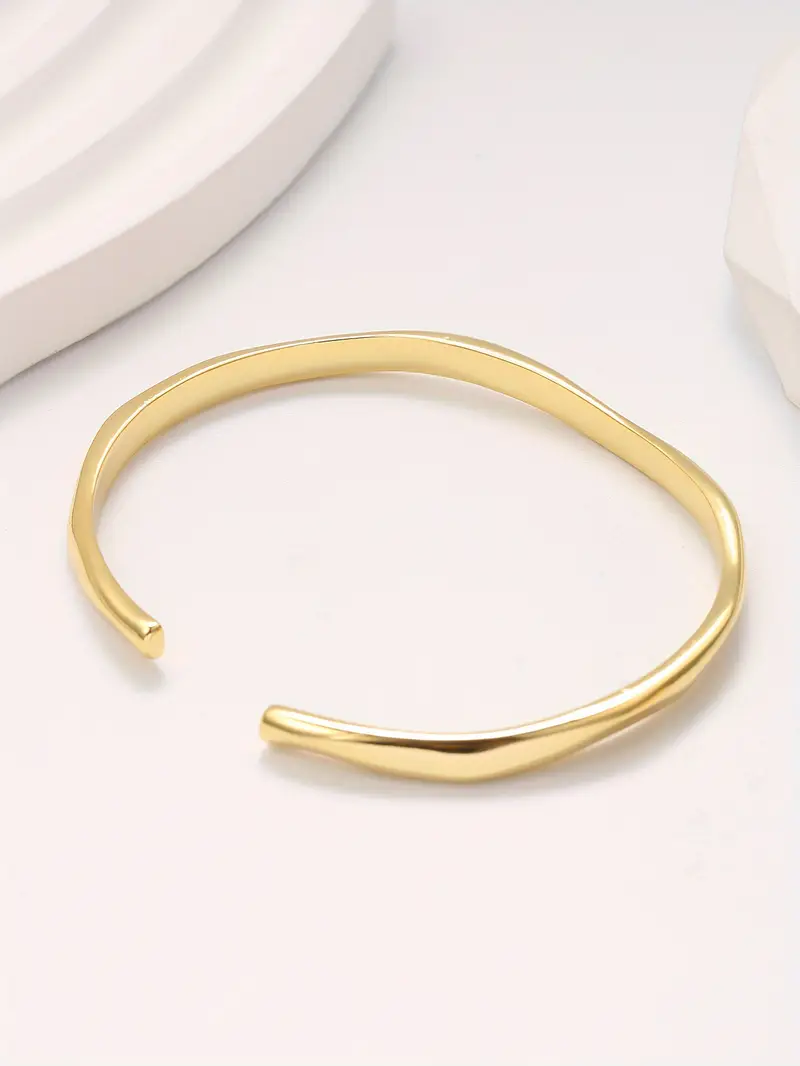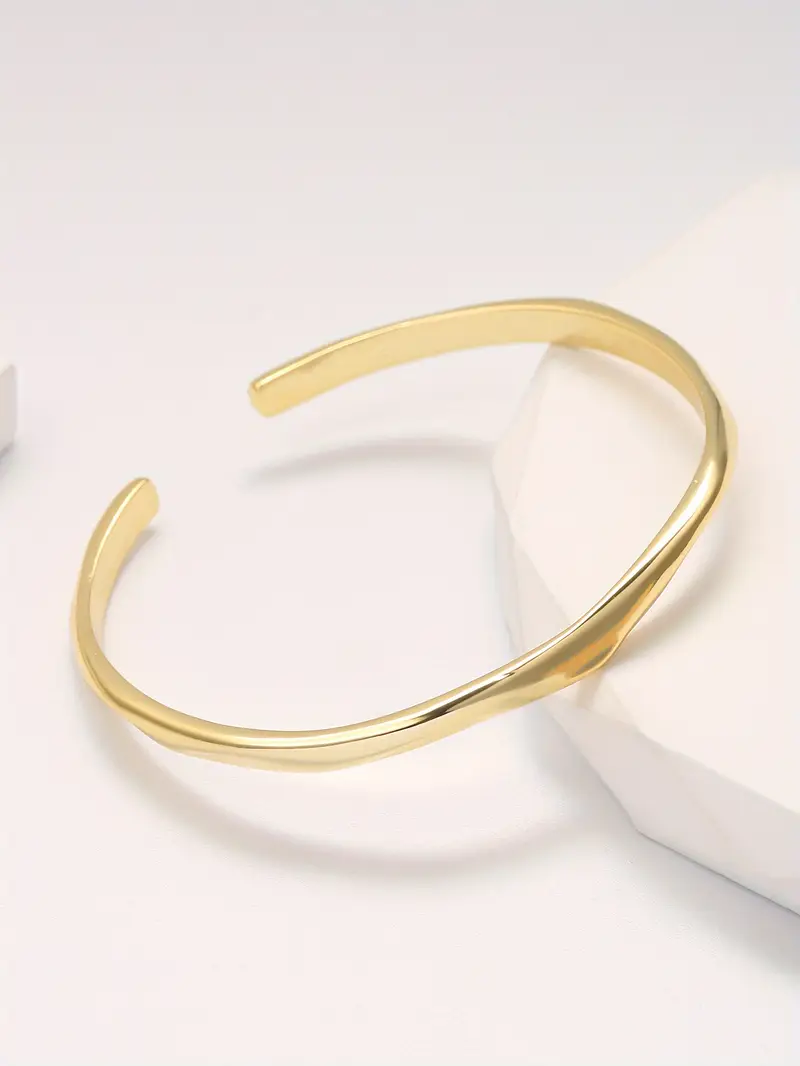 Simple but pretty and eye catching
From the moment I clasped the Serenity bracelet around my wrist, I knew it was special. The design is thoughtfully crafted, striking the right balance between simplicity and elegance. It's a piece I cherish and wear with pride. Simple but eye catching...