data-has-only-default-variant="false" data-base-url="https://www.serenityhandmadejewelry.com/" >
Desmedona Golden Wrap Ring by Serenity Handmade Jewelry 

Embrace the allure of elegant design with the Desmedona Golden Wrap Ring. Inspired by the graceful spiral of a helix, this ring winds around the finger in a captivating dance, exuding luxury and modern charm.
Key Features:
Spiral Design: A reflection of natural elegance, the helical wrap showcases a continuous flow, making the ring a distinctive piece in any collection.

Gleaming Golden Finish: Adorned in a radiant gold hue, the ring promises a shimmer that adds a touch of luxe to your ensemble.

Adaptable Fit: The spiral design not only contributes to its aesthetic but allows for a subtle adjustability to fit various finger sizes comfortably.

Contemporary Elegance: Merging modern design with classic gold, the Desmedona ring is perfect for both everyday wear and special occasions.

Hypoallergenic: Prioritizing wearer's comfort, the ring is crafted to be gentle on the skin, making it suitable for all skin types.
Wrap your finger in the mesmerizing embrace of the Desmedona Golden Wrap Ring – where artistry and elegance intertwine effortlessly.
Our rings at Serenity Handmade Jewelry are more than jewels; they're a reflection of our love and dedication, sculpted to perfection for your beautiful hands.
Details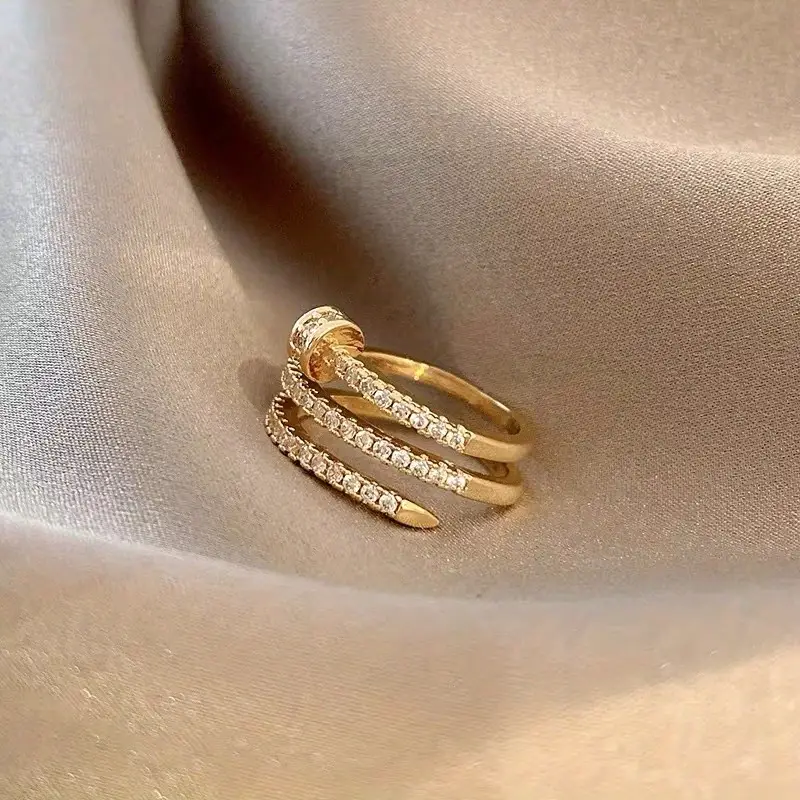 Such a cute style!!!
The ring I ordered from Serenity is both comfortable and stylish. I've been wearing it daily and have had no issues with tarnishing. Such a cute style! My girl friends have asked where I purchased it. 😍