data-has-only-default-variant="false" data-base-url="https://www.serenityhandmadejewelry.com/" >
Dare to Dazzle Rhinestone Necklace & Earring Set by Serenity Handmade Jewelry

Step into the spotlight and ignite your elegance with the Dare to Dazzle Rhinestone Necklace & Earring Set. This exquisite jewelry ensemble is designed to captivate with its sparkling rhinestones, available in three enchanting colors: sapphire, ruby, or silver.
Key Features:
Sparkling Rhinestones: The set is adorned with dazzling rhinestones that shimmer and twinkle, creating an aura of pure enchantment wherever you go.

Color Variety: Choose from the rich and regal sapphire, the passionate and fiery ruby, or the timeless and elegant silver, allowing you to tailor your style to your mood or occasion.

Complete Jewelry Set: Designed as a coordinated set, it includes a necklace and earrings that perfectly complement each other, making accessorizing effortless.

Dazzling Statement: The Dare to Dazzle Set is a true showstopper, ideal for those who dare to make an impression at special events, galas, or any occasion where you want to shine.

Versatile Glamour: Suitable for a variety of occasions, this set adds a touch of sparkling elegance to your ensemble, making it a versatile choice.

High-Quality Craftsmanship: Crafted with precision and care, the Dare to Dazzle Rhinestone Necklace & Earring Set offers both style and durability.
Enhance your allure and unleash your inner star with the Dare to Dazzle Rhinestone Necklace & Earring Set – a radiant embodiment of sparkling glamour that's bound to leave a lasting impression.
Details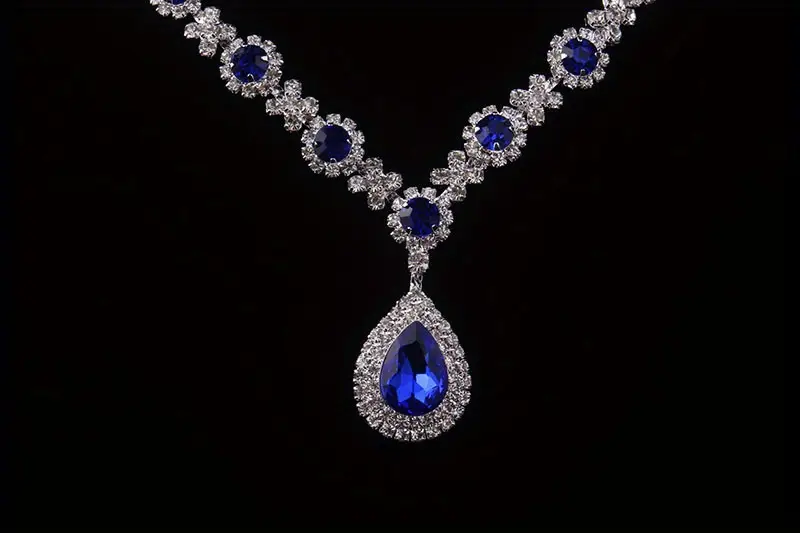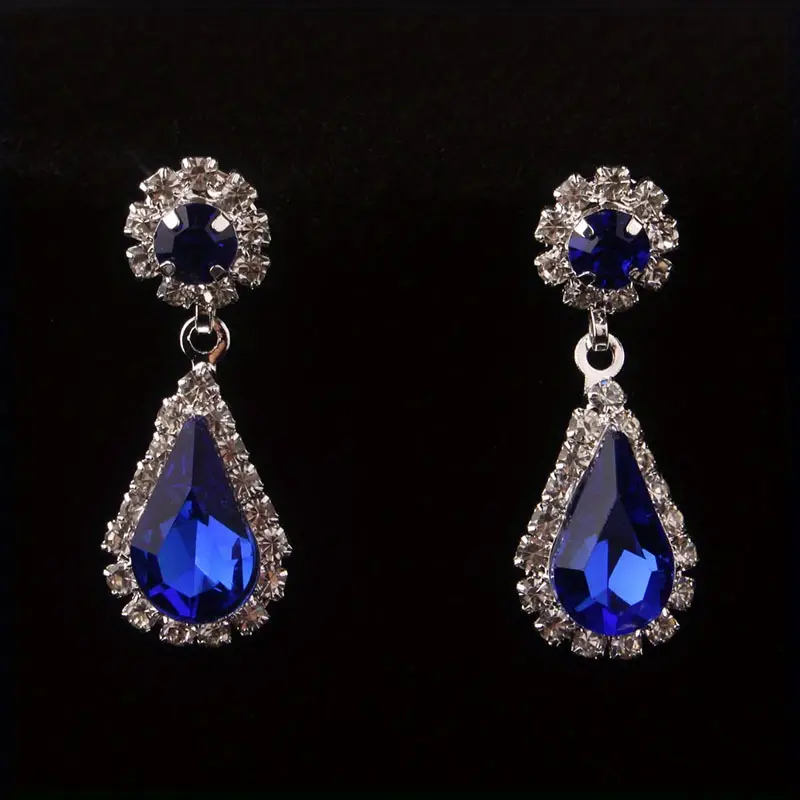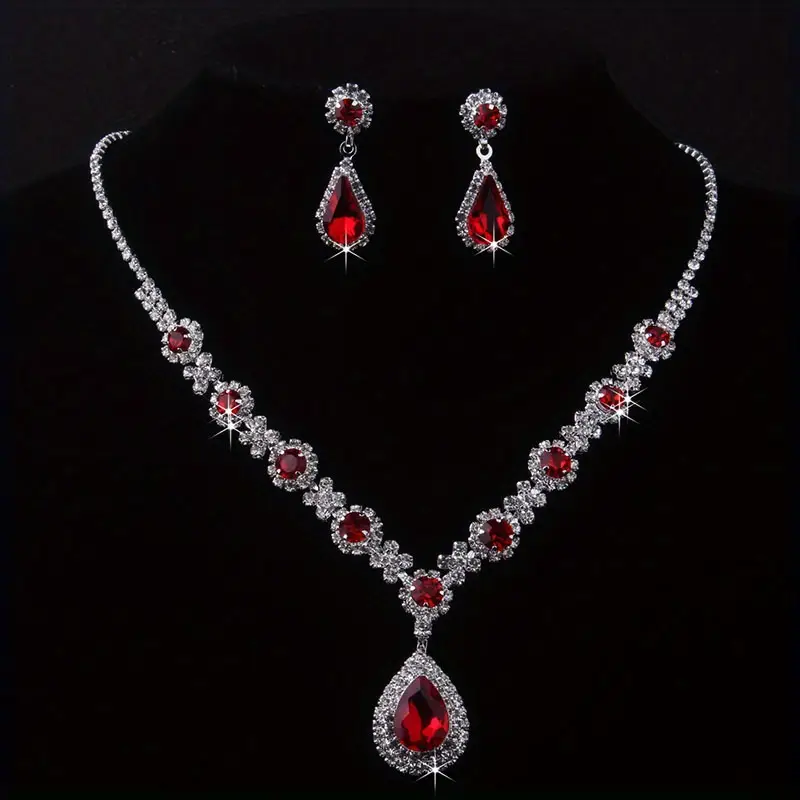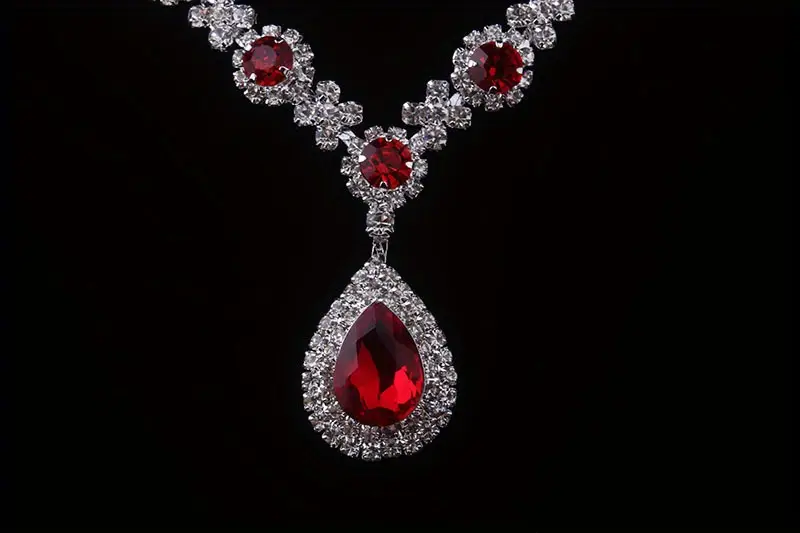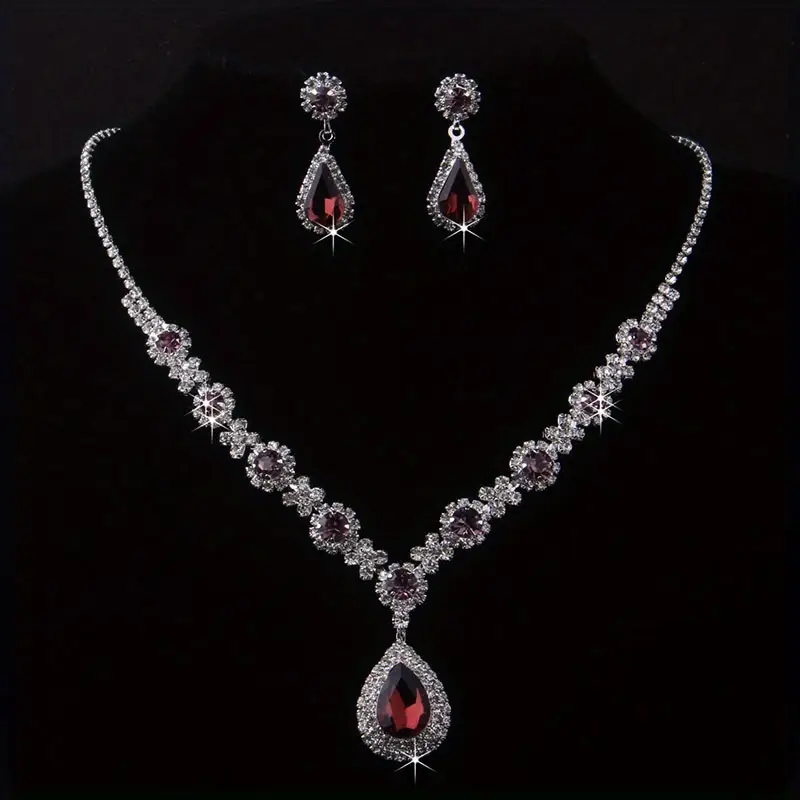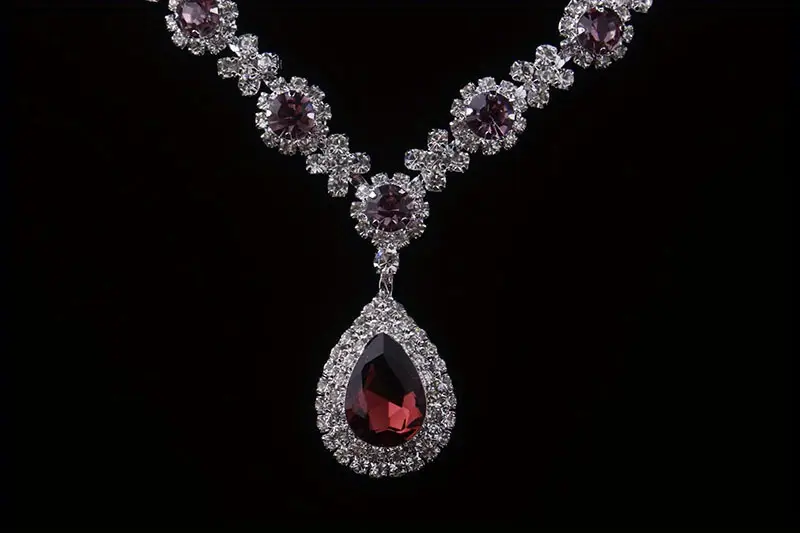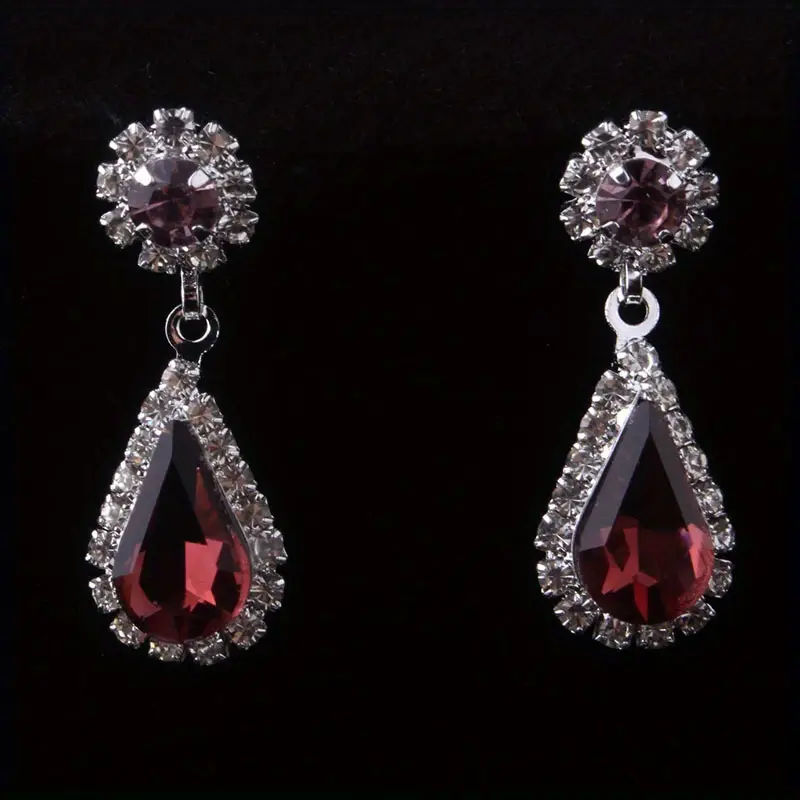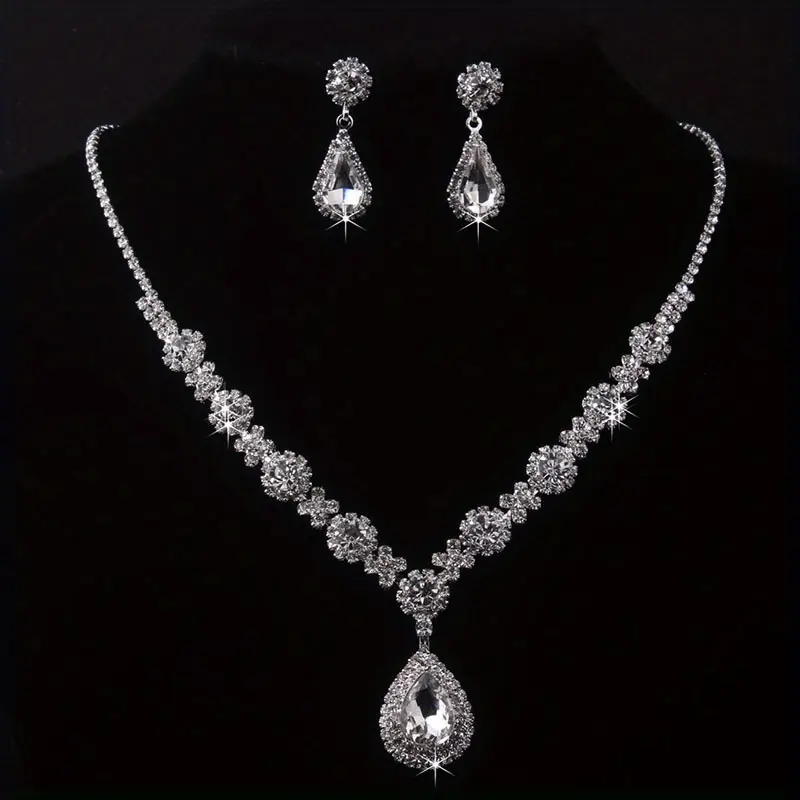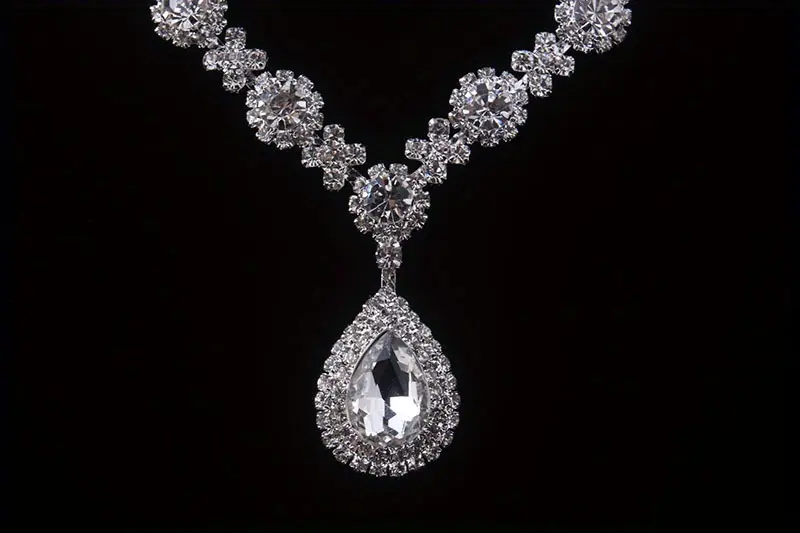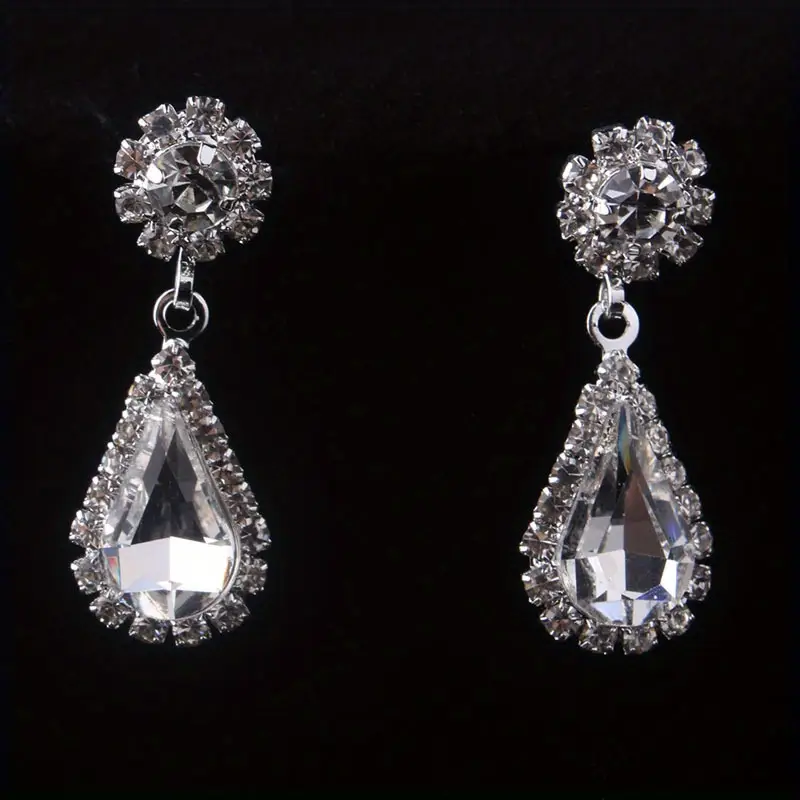 Red ruby is a must have
The necklace and earrings are coordinated beautifully, and they're comfortable to wear for long periods. If you want to turn heads and exude confidence, the ruby version of this set is a must-have!
Versatile and beautiful
I've worn this set to weddings, anniversary dinners, and even to elevate my everyday attire. It's versatile and comfortable to wear. The craftsmanship is exceptional, and it's gentle on my skin. This set is proof that you don't need to break the bank to dazzle and shine. Highly recommended!
Incredible!!!
The Dare to Dazzle Rhinestone Necklace & Earring Set in silver is my go-to choice for adding a touch of elegance to my outfits. The silver color is timeless, and the rhinestones add just the right amount of sparkle.