data-has-only-default-variant="false" data-base-url="https://www.serenityhandmadejewelry.com/" >
Coralie Y2K Gold Charm Bracelet by Serenity Handmade Jewelry

Step back into the iconic Y2K era with the Coralie Gold Charm Bracelet. Infused with the unmistakable aesthetics of the early 2000s, this bracelet boasts a series of playful gold charms that encapsulate the fun, youthful vibes of the millennium.
Key Features:
Y2K Inspired: A nostalgic nod to the turn of the millennium, the Coralie bracelet channels the distinctive style and attitude of the Y2K era.

Eclectic Gold Charms: Adorned with a variety of unique charms, each element tells a story, capturing the essence of the 2000s.

Durable Chain: The bracelet features a sturdy gold chain, ensuring longevity while maintaining its chic appearance.

Secure Clasp: Designed for both convenience and security, the clasp guarantees that your bracelet remains comfortably on your wrist.

Hypoallergenic: Crafted with wearer comfort in mind, the Coralie bracelet is gentle on the skin, ensuring it's suitable for all skin types.
Relive the iconic moments of the 2000s with the Coralie Y2K Gold Charm Bracelet – where retro charm meets modern craftsmanship.
Serenity Handmade Jewelry invites you to embrace bracelets that are more than ornaments; they are a harmonious blend of passion and precision, ensuring you remain timeless.
Details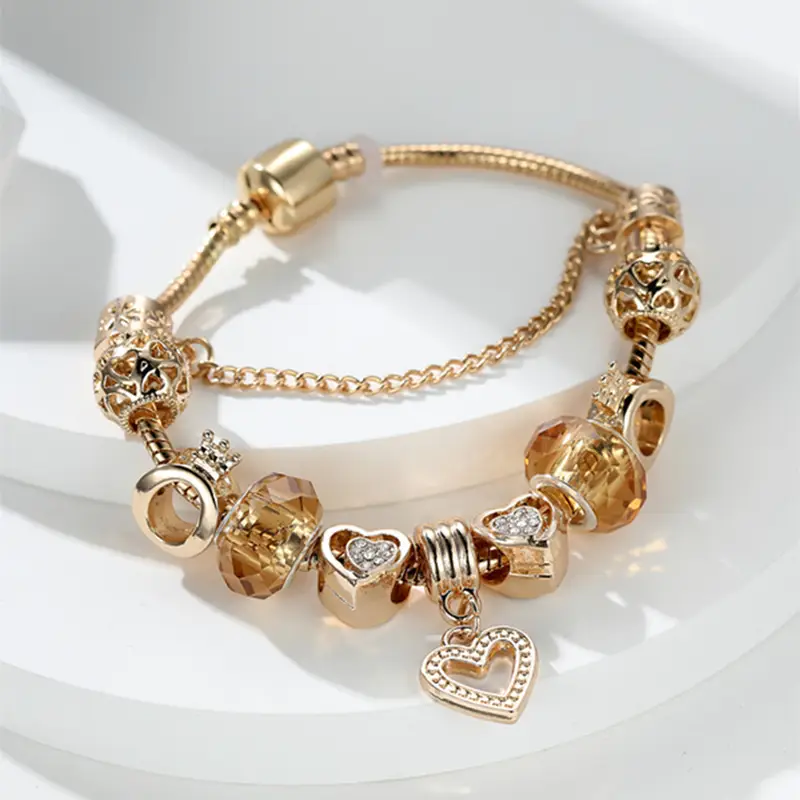 5 stars from me
No complaints, very cute, pretty, feminine. Nice quality. Mine arrived in about a week.