data-has-only-default-variant="false" data-base-url="https://www.serenityhandmadejewelry.com/" >
Claribel 18K Gold Plated Butterfly Ring by Serenity Handmade Jewelry 

Evoke the delicate grace of nature with the Claribel 18K Gold Plated Butterfly Ring. Gleaming with the warmth of 18K gold and shaped in the timeless symbol of a butterfly, this ring captures the essence of transformation, beauty, and fleeting moments.
Key Features:
18K Gold Plating: Revel in the luxurious glow of 18K gold plating, ensuring a ring that retains its radiance and is resistant to tarnish.

Butterfly Design: Symbolic and enchanting, the butterfly motif not only adds aesthetic beauty but also resonates with themes of change, growth, and rebirth.

Intricate Detailing: Every curve, wingtip, and design element reflects meticulous craftsmanship, creating a piece that's as detailed as it is stunning.

Comfortable Fit: Designed to sit comfortably on your finger, this ring is perfect for daily wear or special occasions, adding a touch of nature-inspired elegance.

Hypoallergenic: Mindful of wearer comfort, the Claribel ring is crafted to be gentle on the skin, making it suitable for all skin types.
Adorn your finger with the Claribel 18K Gold Plated Butterfly Ring – a shimmering tribute to nature's most whimsical creature.
Crafted with love, each ring from Serenity Handmade Jewelry is a commitment to elegance, ensuring every gesture you make becomes a poetic expression.
Details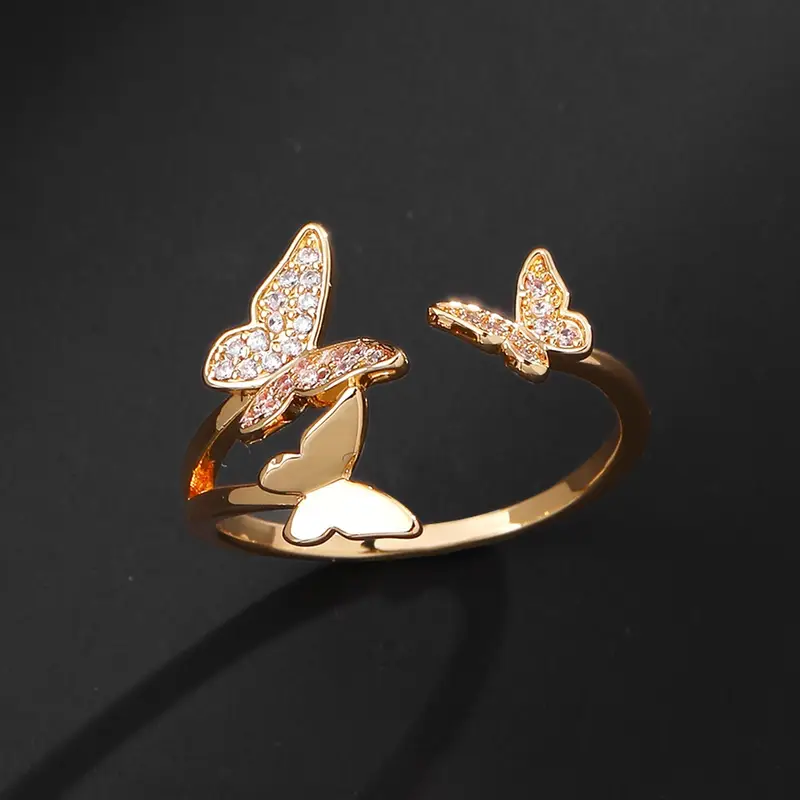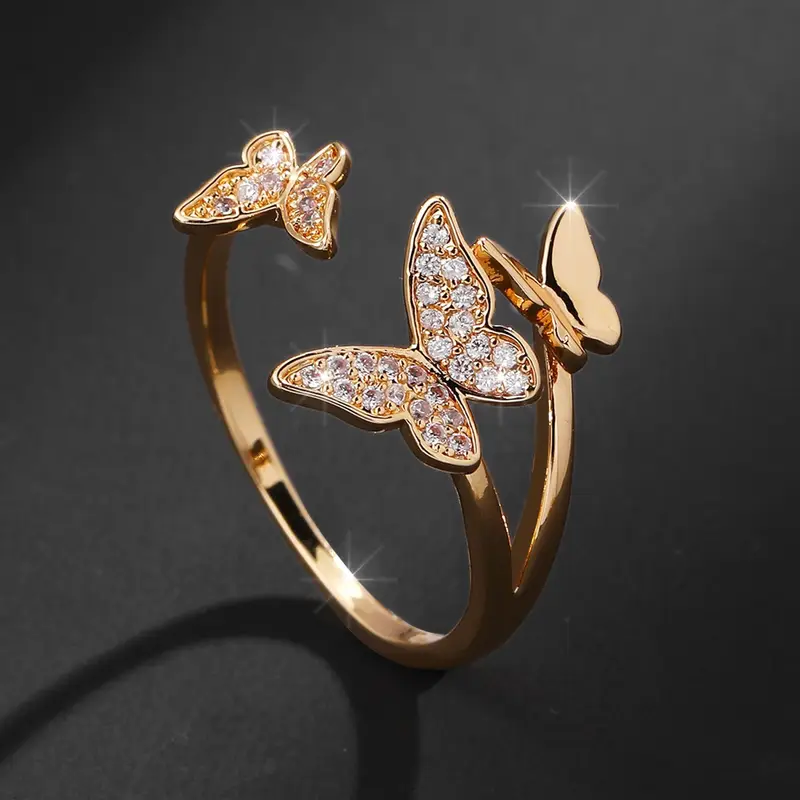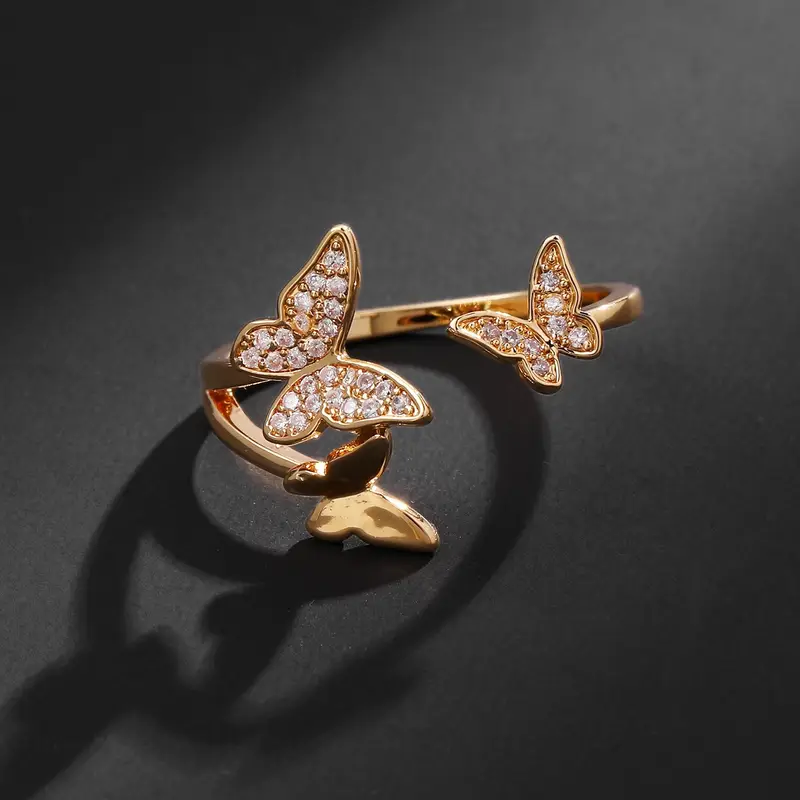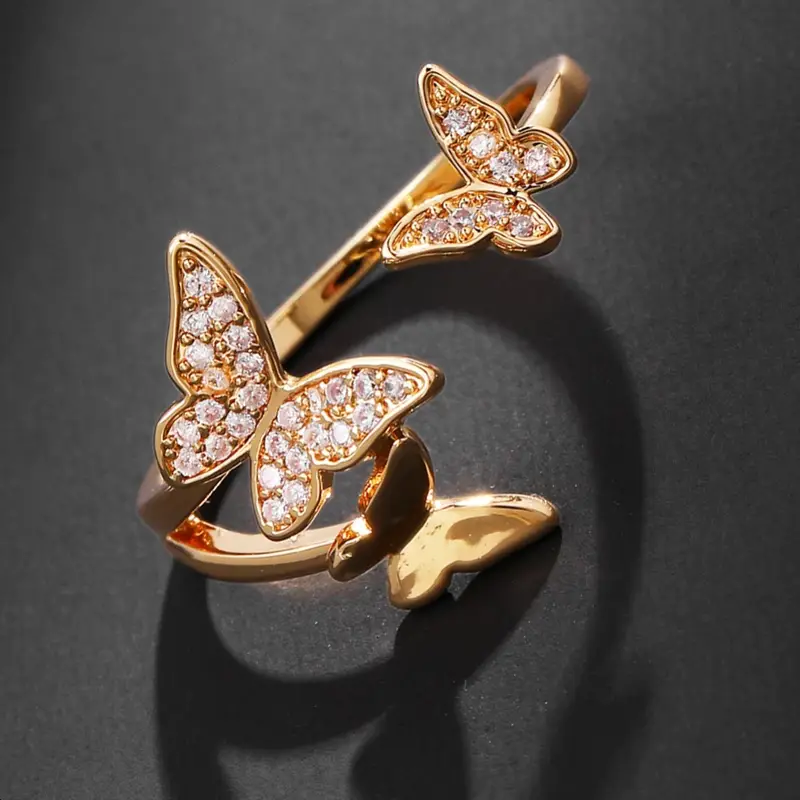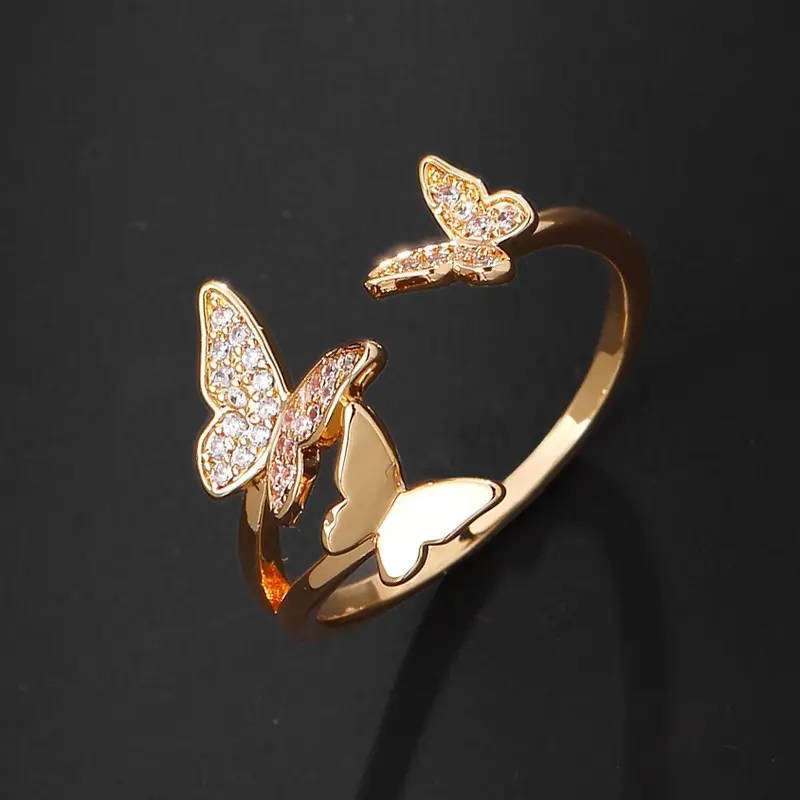 Great price and value
I appreciate the attention to detail on the Serenity ring I bought. It fits well and doesn't feel too tight or loose. Well worth the price.