data-has-only-default-variant="false" data-base-url="https://www.serenityhandmadejewelry.com/" >
Brigitte Titanium Accent Necklace with 18K Gold Plating by Serenity Handmade Jewelry

Elevate your style to unparalleled heights with the Brigitte Titanium Accent Necklace, a masterpiece of design and craftsmanship. This exquisite necklace blends the resilience of titanium with the opulence of 18K gold plating, resulting in a stunning piece that effortlessly embodies strength and elegance.
Key Features:
Titanium Resilience: The Brigitte Necklace features titanium accents that not only lend durability but also evoke a sense of unwavering strength.

18K Gold Plating: Crafted with a layer of luxurious 18K gold plating, this necklace exudes opulence and timeless beauty, making it an ideal statement piece.

Sleek and Elegant Design: The necklace's sleek and elegant design offers versatility, allowing it to complement both casual and formal attire.

Lightweight Comfort: Crafted for comfortable wear, this necklace is lightweight and offers a snug fit, ensuring a pleasant experience throughout your day or night.

Quality Craftsmanship: Meticulously crafted with precision and care, the Brigitte Necklace is a testament to quality and style, promising lasting allure.
The Brigitte Titanium Accent Necklace with 18K Gold Plating is a symbol of grace, resilience, and luxury—a perfect addition to your jewelry collection. Let its striking design and exquisite materials accentuate your unique sense of style.
Details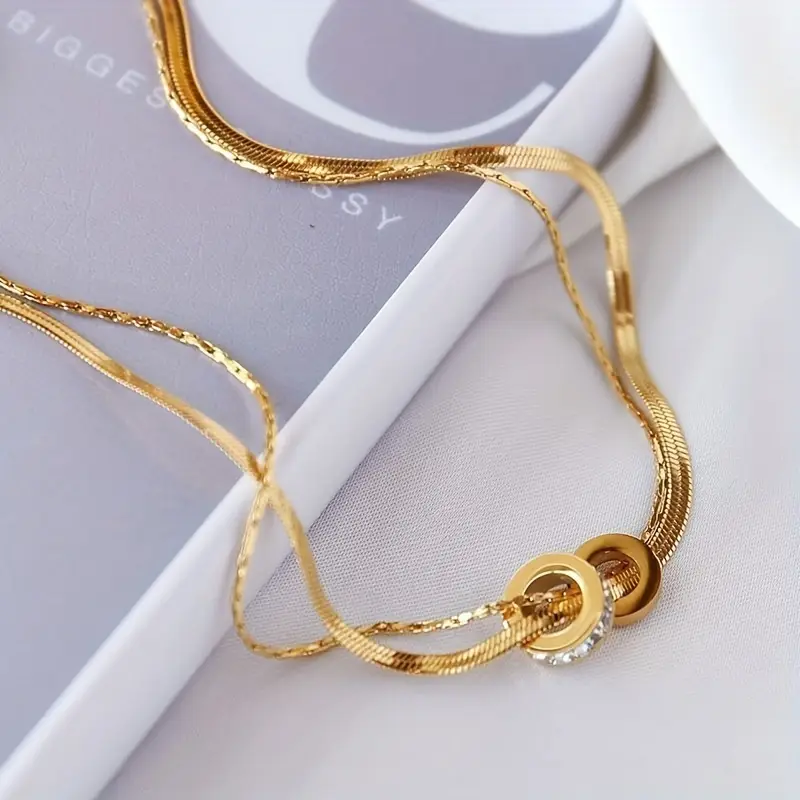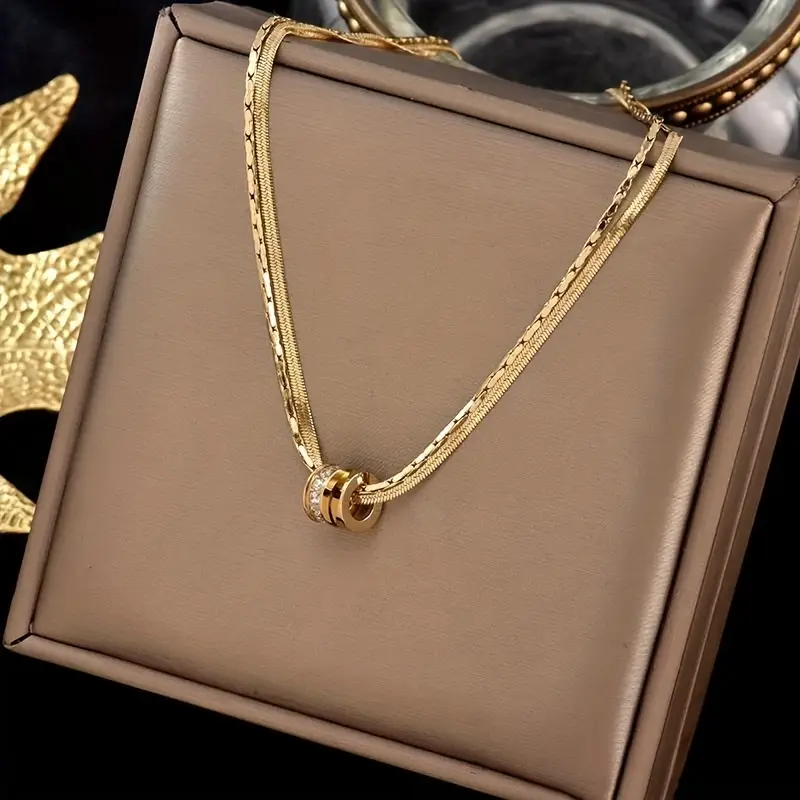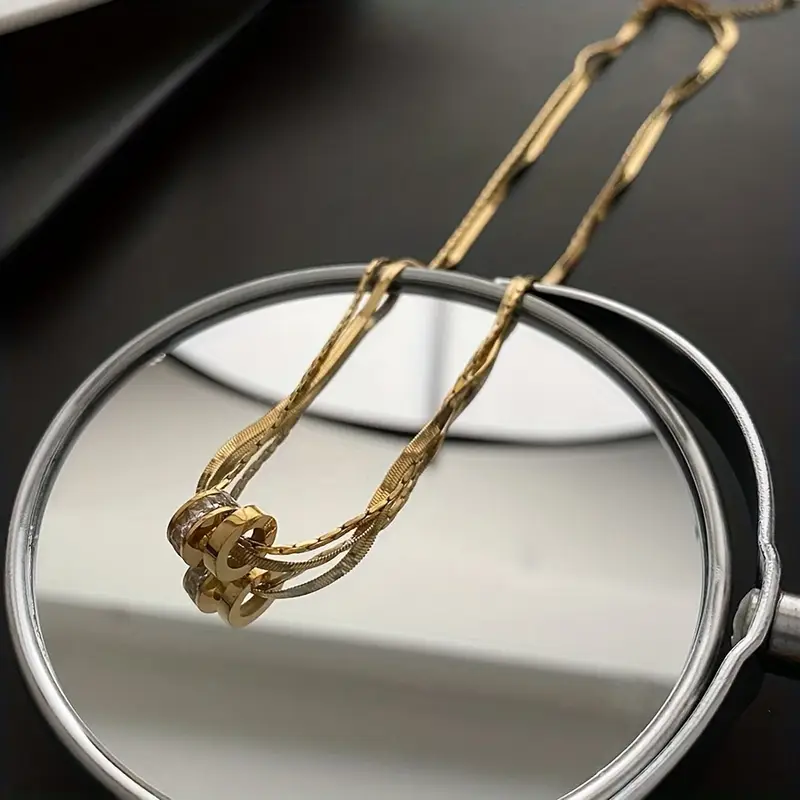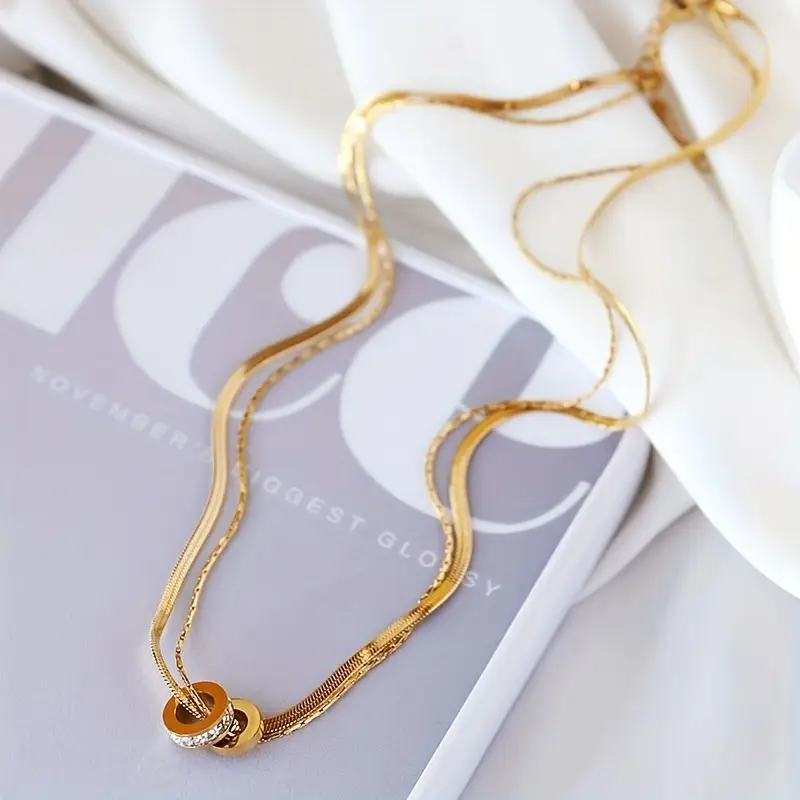 Very cute!
Elegance with a twist! The Brigitte Necklace is unlike any other I've owned. It's not only stunning but also feels substantial and well-made. I appreciate the craftsmanship that went into creating this piece. It's a true statement of style."