data-has-only-default-variant="false" data-base-url="https://www.serenityhandmadejewelry.com/" >
Dive into the world of Bohemian elegance with the Bohemian Oyster Necklace and Earrings Set. This exquisite jewelry ensemble captures the free-spirited essence of Boho chic, featuring captivating oyster-inspired designs available in an array of enchanting colors.
Key Features:
Oyster-Inspired Charms: The set boasts unique oyster-shaped charms that evoke the beauty of the sea, making it a perfect choice for beach lovers and free spirits.

Vibrant Color Palette: Available in multiple colors, the Bohemian Oyster Set allows you to express your individuality by choosing the hue that resonates with your style and mood.

Complete Jewelry Set: Designed to be a coordinated set, it includes both a necklace and earrings for a cohesive and fashion-forward look.

Versatile Bohemian Style: Ideal for a variety of occasions, from casual outings to beach gatherings, this set adds a touch of carefree Bohemian charm to your ensemble.

High-Quality Craftsmanship: Crafted with attention to detail, the Bohemian Oyster Necklace and Earrings Set offers both style and durability.

Hypoallergenic: Prioritizing wearer comfort, this jewelry set is gentle on the skin, making it suitable for all skin types.
Celebrate your free-spirited side and embrace the beauty of the sea with the Bohemian Oyster Necklace and Earrings Set – a perfect blend of Bohemian chic and coastal allure.
Details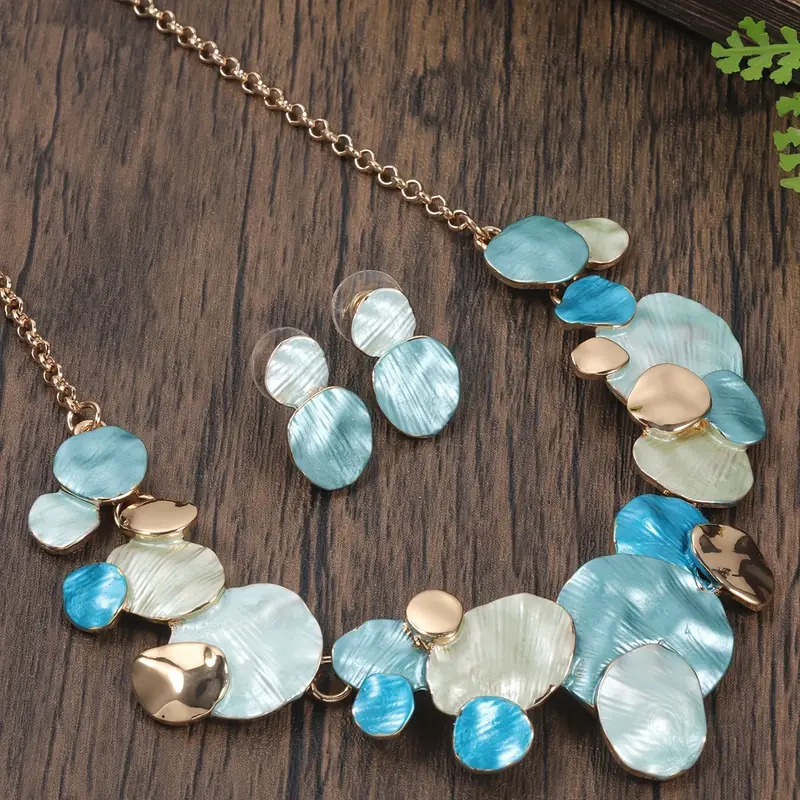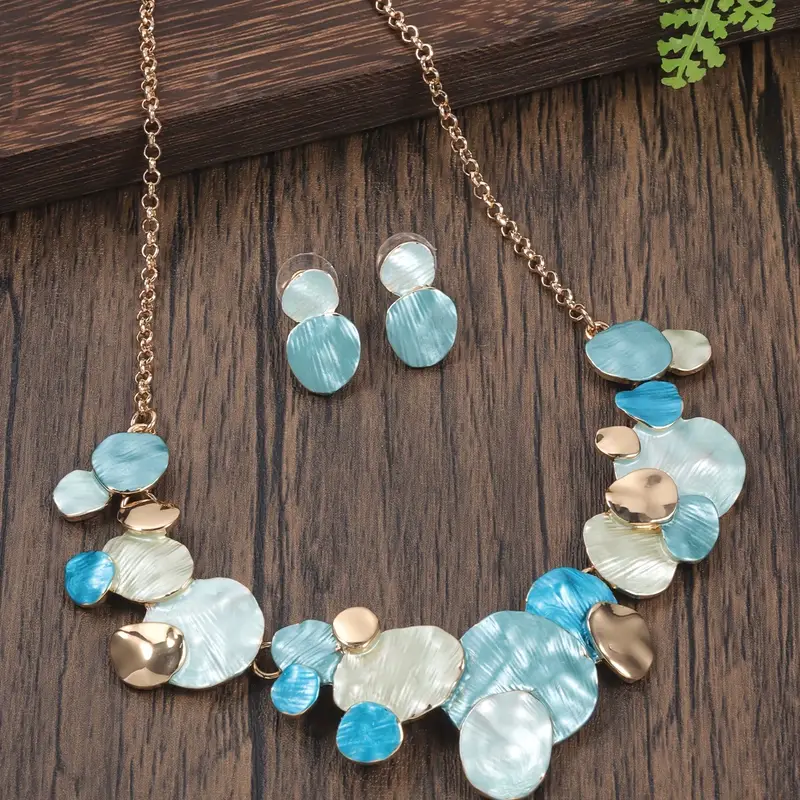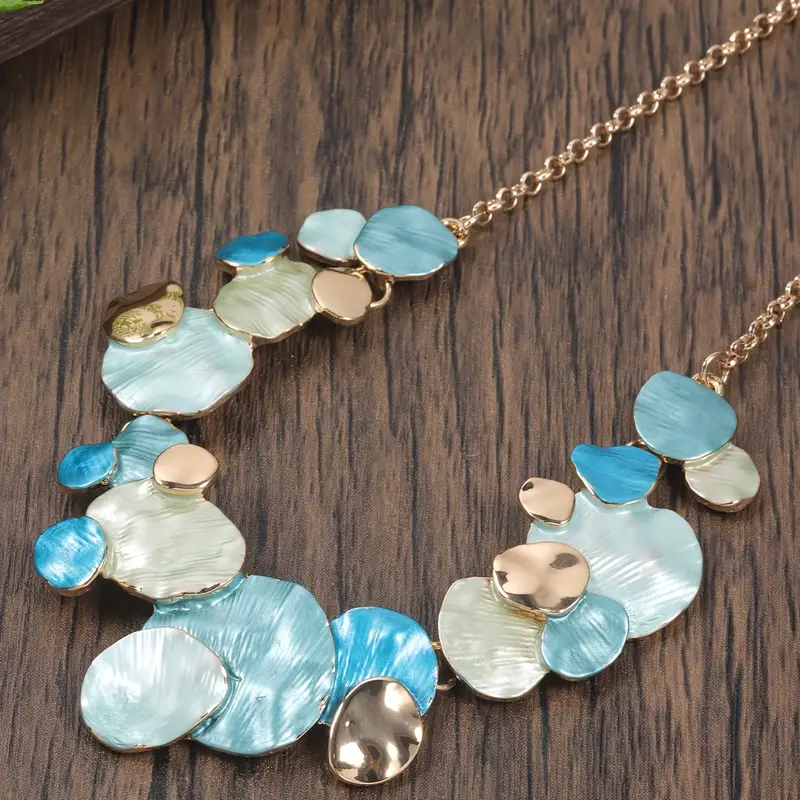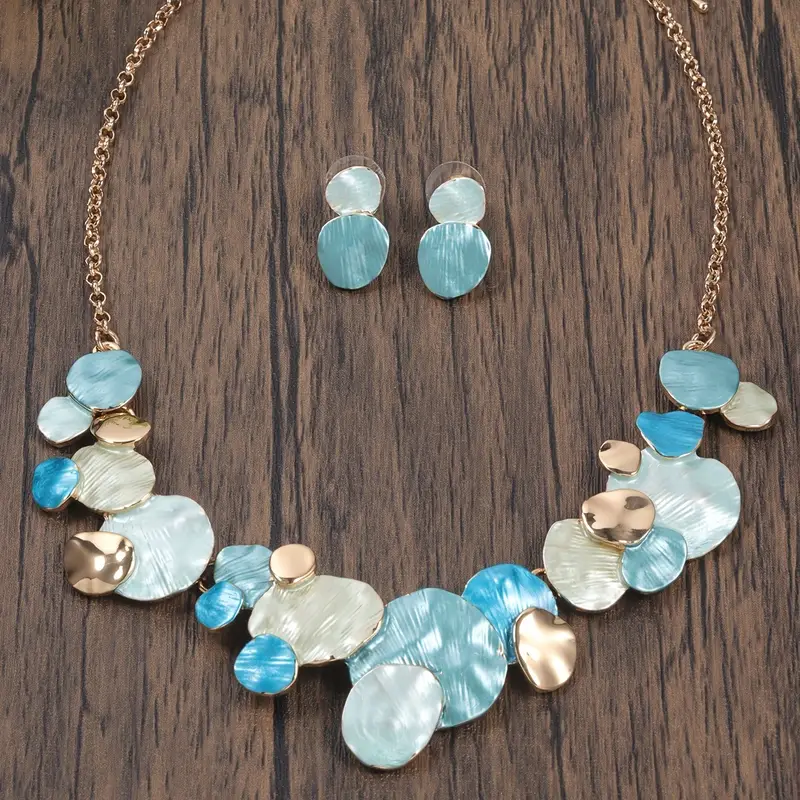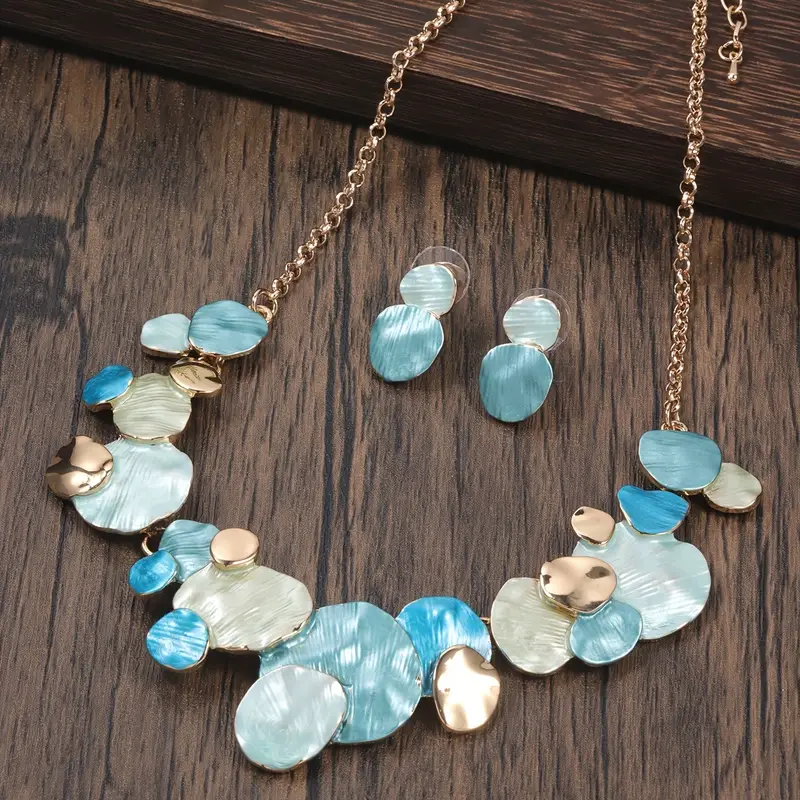 Ordered mine in the light aqua
I ordered this set in the light aqua color and it's so beautiful to wear. I get so many compliments! Everyone asks me where I got it from. I'll have to order more for my mom and some other family members 💜