data-has-only-default-variant="false" data-base-url="https://www.serenityhandmadejewelry.com/" >
Azura Multilayer Crystal Necklace & Earrings Set by Serenity Handmade Jewelry
Elevate your jewelry collection with the ethereal beauty of the Azura Multilayer Crystal Necklace & Earrings Set. Adorned with sparkling crystals, this multilayered ensemble encapsulates both the depth of the night sky and the brilliance of stars.
Key Features:
Multilayered Brilliance: The necklace showcases a cascading design with multiple layers, each adorned with shimmering crystals, creating a visual symphony of light and depth.

Crystal Adornment: Both the necklace and earrings feature dazzling crystals, reflecting light beautifully and offering an unmatched sparkle.

Complementary Set: This curated set ensures that your necklace and earrings are in perfect harmony, creating a cohesive and refined look.

Artisan Craftsmanship: Every crystal, link, and setting is meticulously placed, ensuring a set that resonates with quality and elegance.

Hypoallergenic: Designed with the utmost care, both the necklace and earrings are suitable for all skin types, prioritizing comfort and minimizing potential irritations.
Step into a world of refined elegance and celestial charm with the Azura Multilayer Crystal Necklace & Earrings Set – a match made in starry heavens.


Submerge yourself in the depths of elegance with our opulent necklaces. Handcrafted with beads that mirror the sea's vastness and mystery, each piece encapsulates waves of emotion, inviting you to make a splash wherever you go.


Details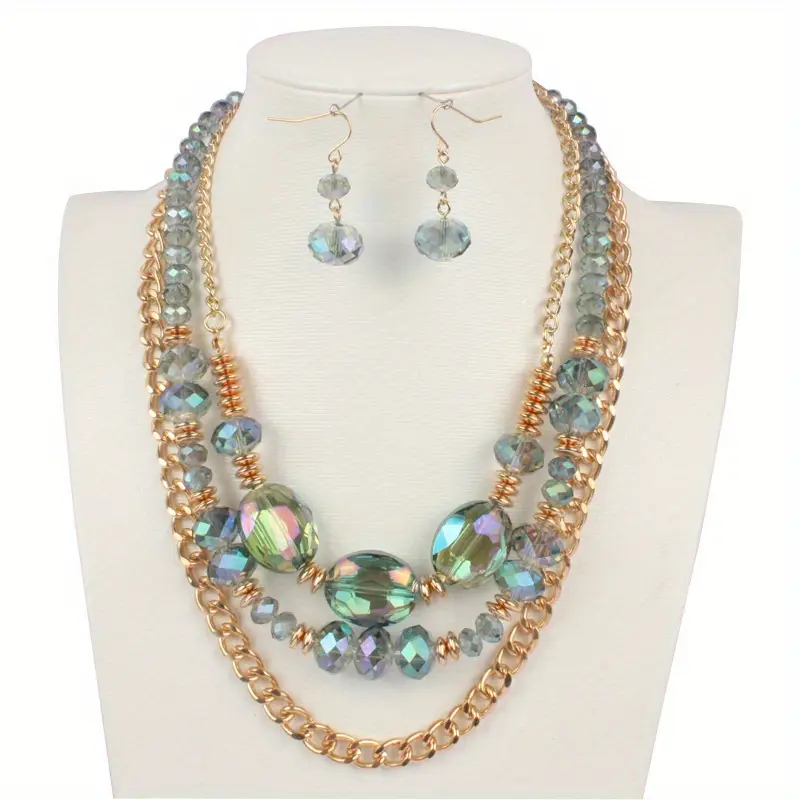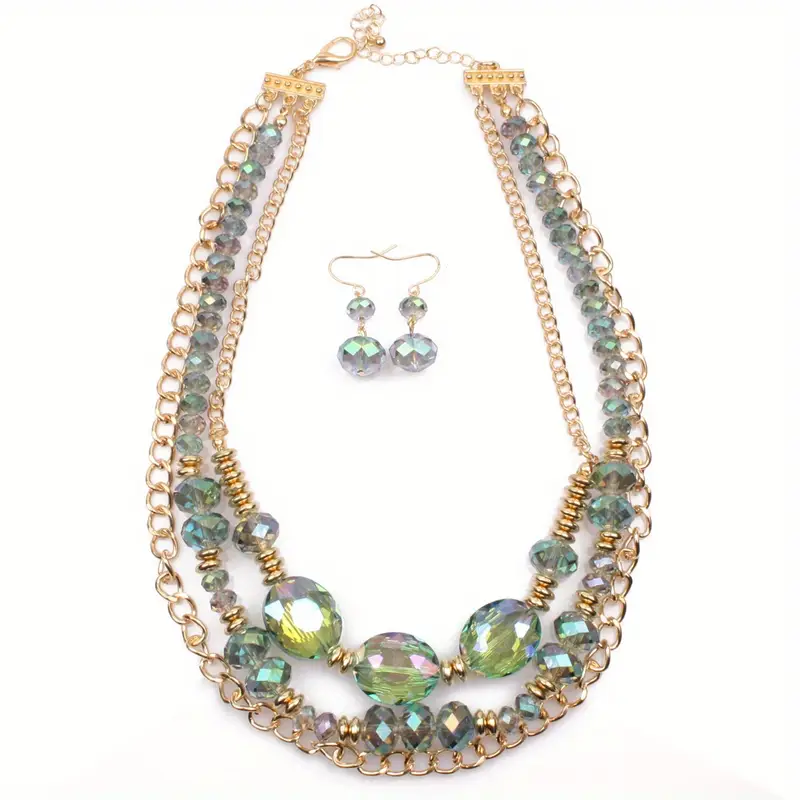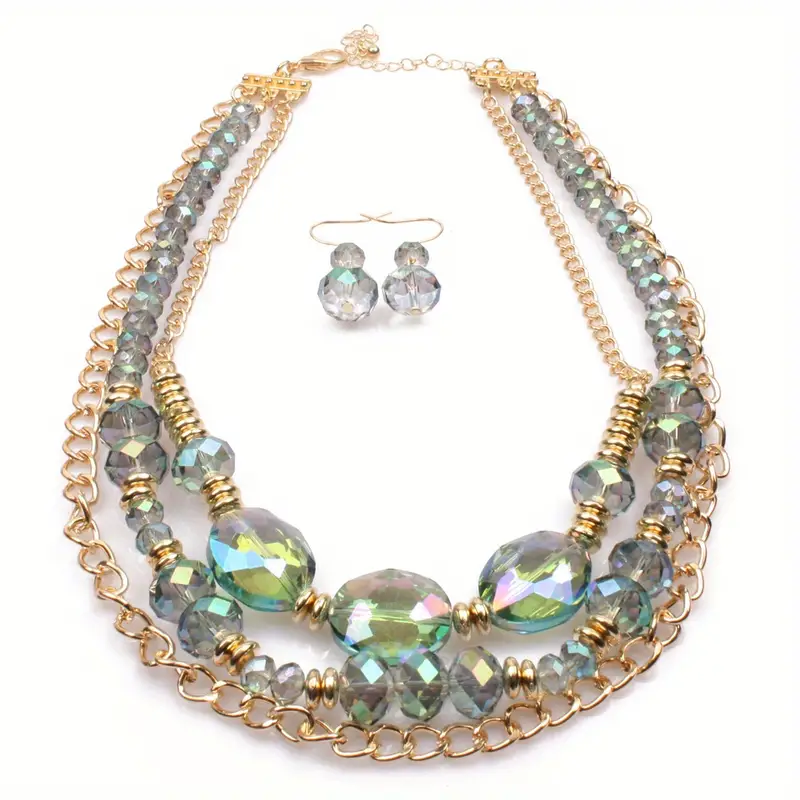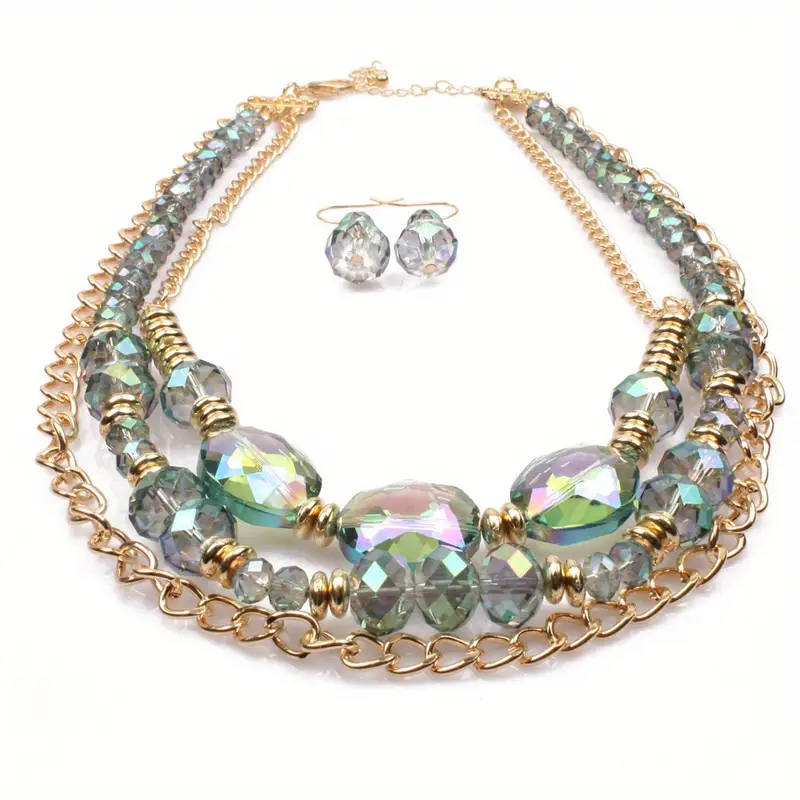 So beautiful in person
Received my necklace from Serenity. The quality and finish are top-notch. Stunning necklace. A worthy investment!!