data-has-only-default-variant="false" data-base-url="https://www.serenityhandmadejewelry.com/" >
Andila Bohemian Tassel Drop Earrings by Serenity Handmade Jewelry

Elevate your Bohemian style with the enchanting charm of the Andila Bohemian Tassel Drop Earrings. These exquisite earrings are a testament to free-spirited fashion, featuring captivating tassels that sway with your every move.
Key Features:
Bohemian Elegance: The earrings embrace the essence of Bohemian fashion with their tassel drop design, exuding a sense of carefree style and wanderlust.

Tassel Detailing: The tassels, available in various colors and styles, add a touch of whimsy and movement that's perfect for those who appreciate Bohemian flair.

Versatile Accessory: Ideal for casual outings, music festivals, or adding a Bohemian twist to your everyday look, these earrings complement a wide range of outfits.

Lightweight Comfort: Crafted with comfort in mind, these earrings are lightweight and easy to wear, allowing you to showcase your Bohemian spirit effortlessly.

High-Quality Craftsmanship: Crafted with precision and care, the Andila Bohemian Tassel Drop Earrings offer both style and durability.
Capture the essence of Bohemian adventure and express your free spirit with the Andila Bohemian Tassel Drop Earrings – a perfect accessory for those who embrace a carefree and eclectic fashion sense.
Details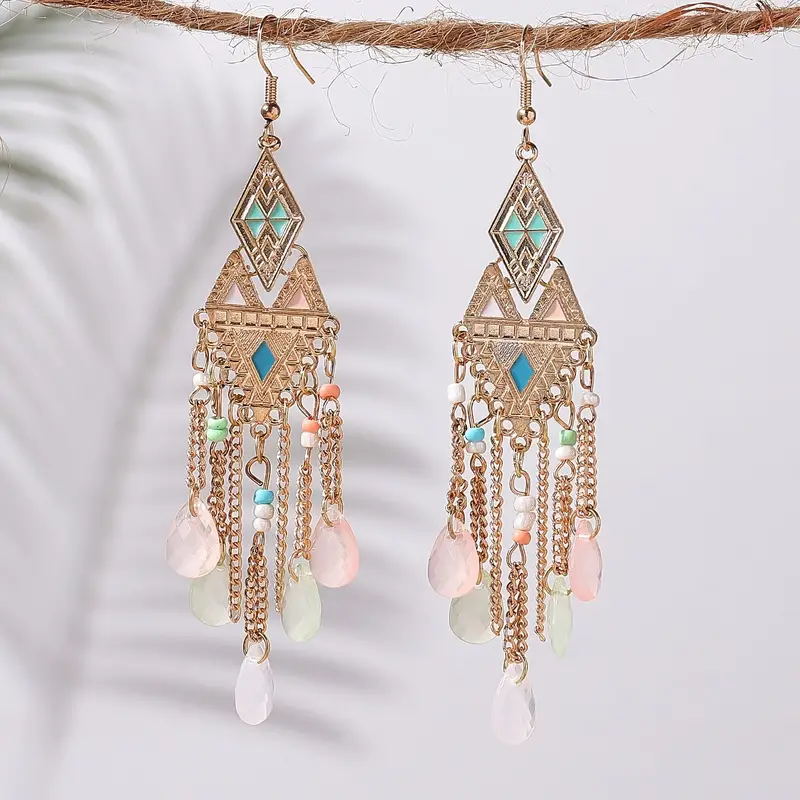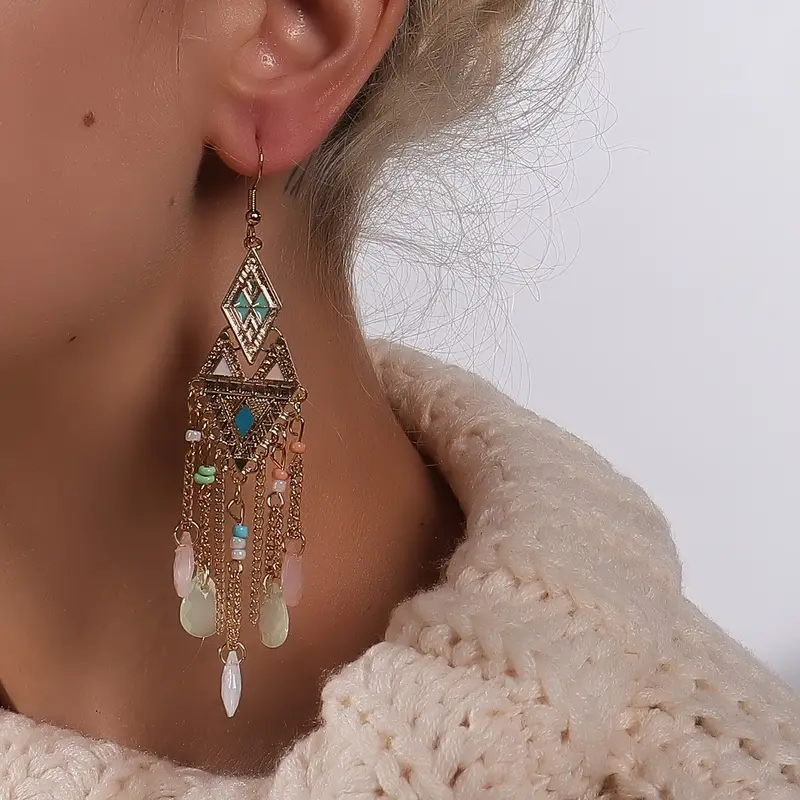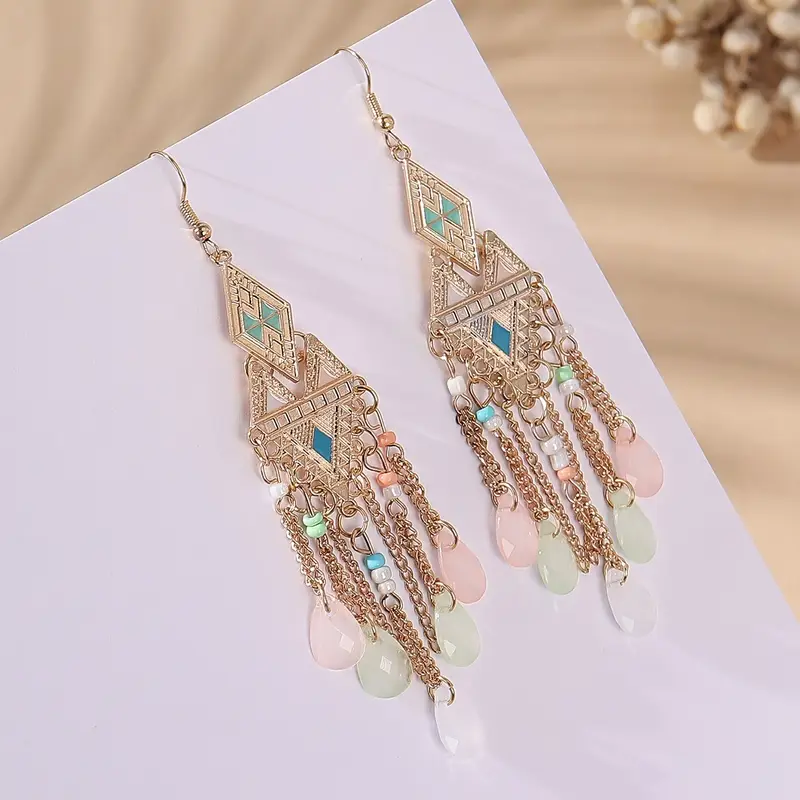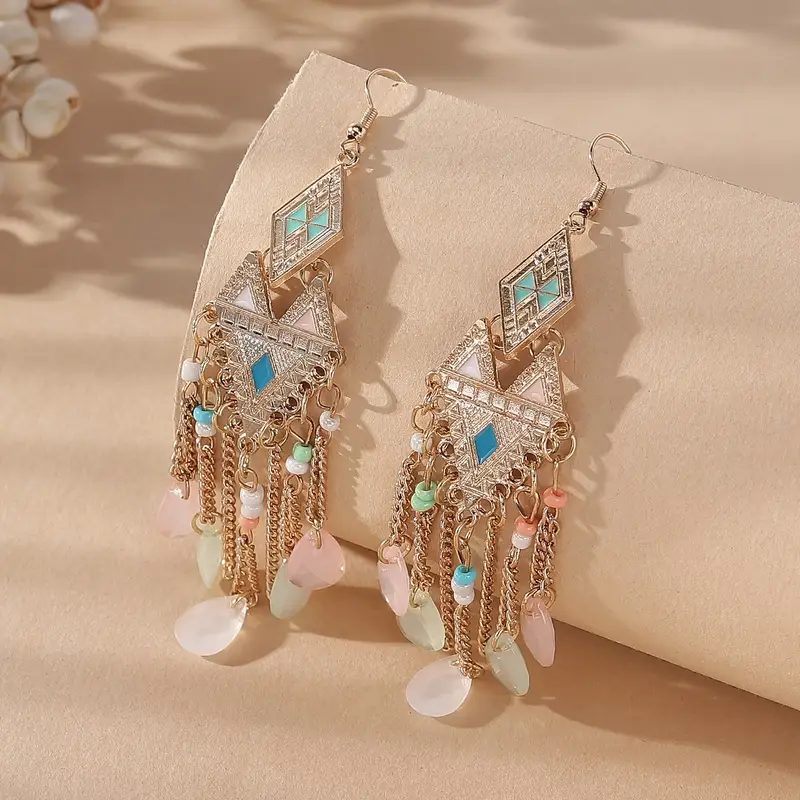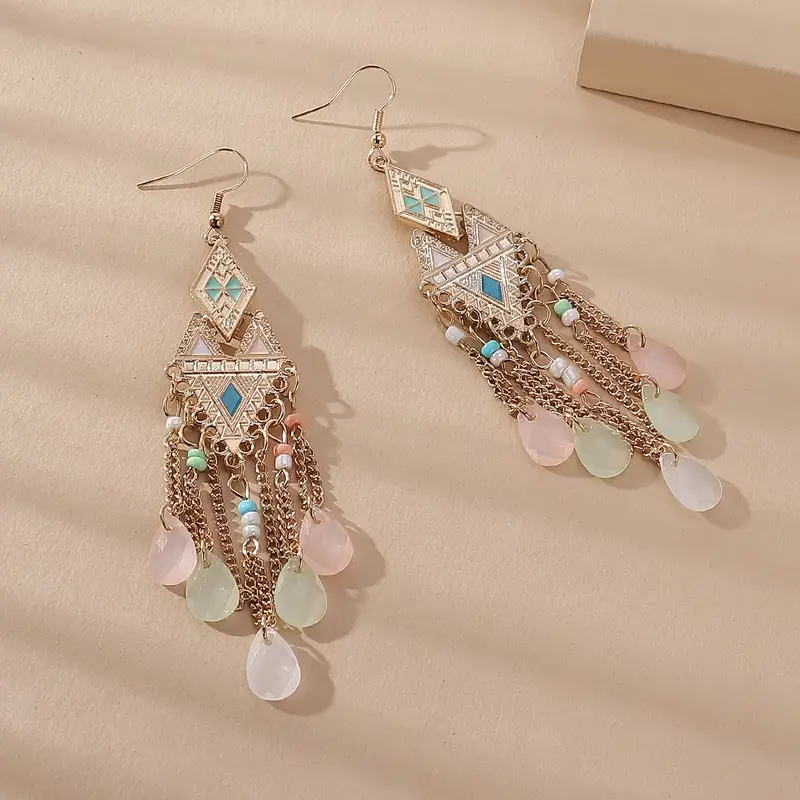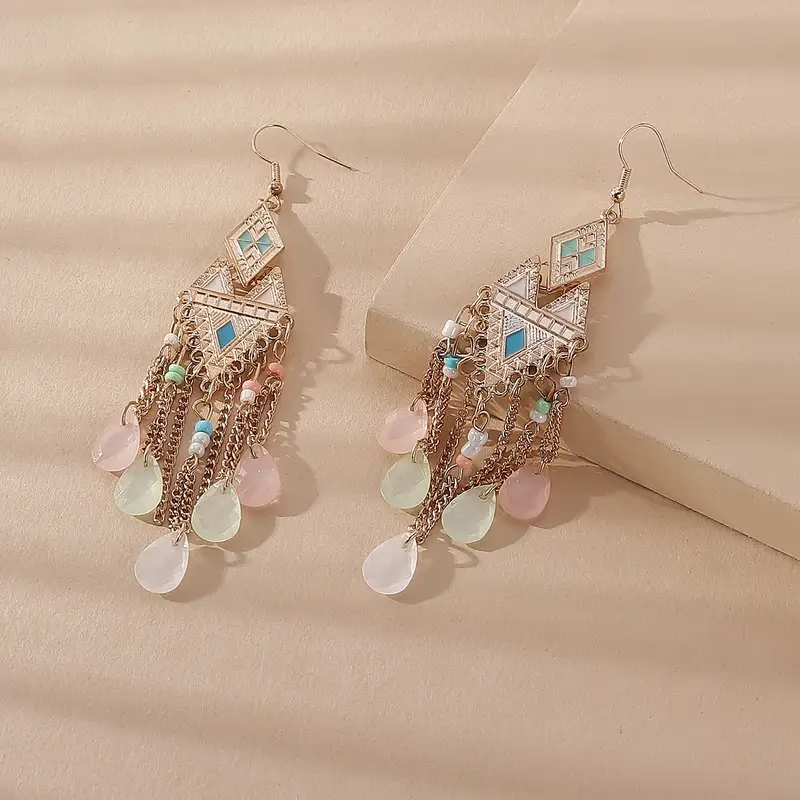 Pop of color
They're lightweight and comfortable, making them ideal for all-day wear. These earrings have become my go-to for adding a pop of color to my outfits if I'm going somewhere and want something a little extra!!
Love the size and color
I absolutely love the fit of these. They're so prominent and eye catching. My friends love them already and now they want a pair of their own!