data-has-only-default-variant="false" data-base-url="https://www.serenityhandmadejewelry.com/" >
Elevate your style with the timeless and captivating allure of the Alana Sapphire Zircon Necklace and Earrings Set. This exquisite jewelry ensemble pairs a brilliant sapphire-inspired design with dazzling zircon accents, creating a look that's both elegant and sophisticated.
Key Features:
Sapphire-Inspired Elegance: The necklace and earrings feature a stunning sapphire-like centerpiece, reminiscent of the deep blue gemstone's beauty, symbolizing wisdom and royalty.

Dazzling Zircon Accents: Adorned with sparkling zircon accents, this set adds a touch of brilliance and radiance, ensuring you shine on any occasion.

Perfectly Matched Set: Designed to complement each other flawlessly, the Alana Necklace and Earrings are a perfectly matched ensemble, offering a complete and coordinated look.

Versatile Accessory: Suitable for various occasions, this set adds a touch of sophistication and charm to your ensemble, making it perfect for special events or elevating your everyday style.

High-Quality Craftsmanship: Crafted with precision and care, the Alana Sapphire Zircon Necklace and Earrings Set offer both style and durability, ensuring long-lasting wear.

Hypoallergenic: Prioritizing wearer comfort, this jewelry set is gentle on the skin, making it suitable for all skin types.
Embrace timeless elegance and exude sophistication with the Alana Sapphire Zircon Necklace and Earrings Set – a perfect blend of regal beauty and sparkling charm.

Details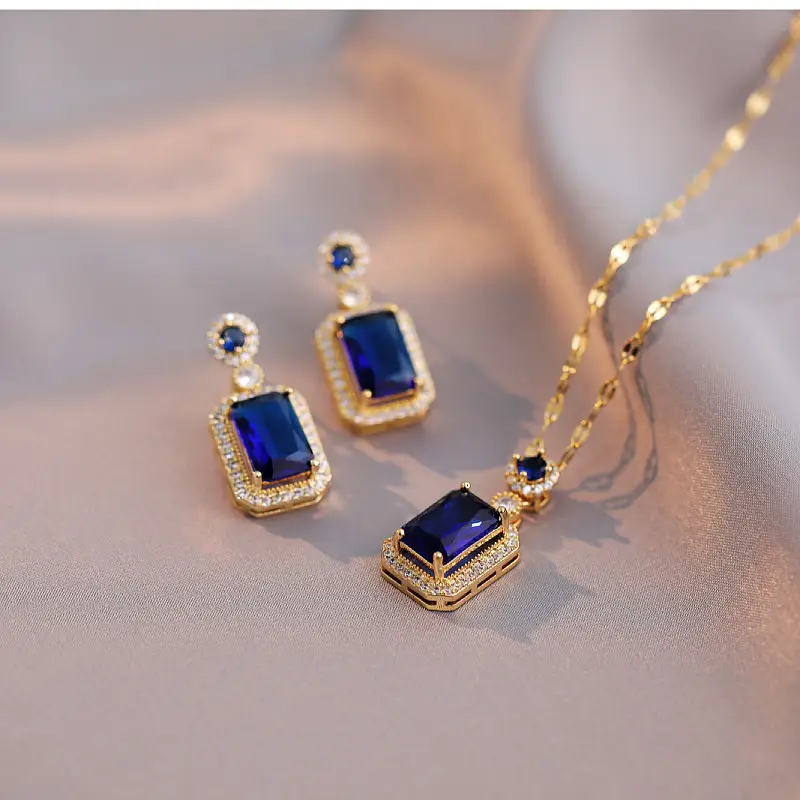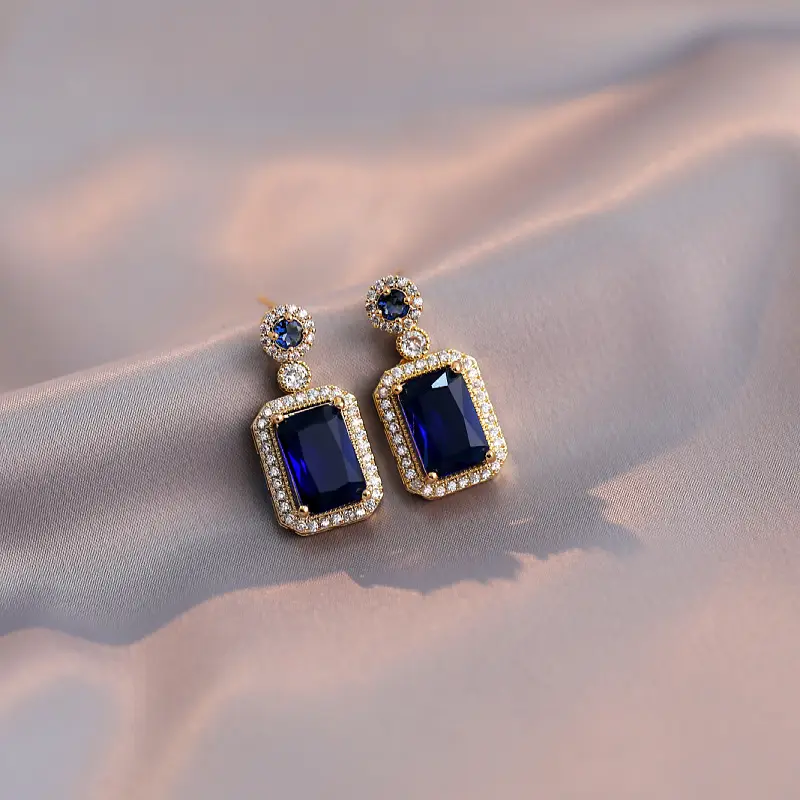 Stunning set!!!
This matching set is to die for. The depth of the sapphire blue is wonderful. Beautiful set overall and arrived fairly quickly. I am so happy with this set from Serenity.