data-has-only-default-variant="false" data-base-url="https://www.serenityhandmadejewelry.com/" >
18K Gold Plated Victoria Wave Bangle by Serenity Handmade Jewelry 

Dive into a world of elegance with the Victoria Wave Bangle. Crafted with a unique wave design and bathed in 18K gold, this bangle encapsulates the serene beauty of ocean waves and the unmatched luster of fine jewelry.
Key Features:
18K Gold Plating: Indulge in the luxurious glow of 18K gold plating, ensuring the bangle retains its radiant shine and resists tarnishing for ages.

Wave-Inspired Design: The Victoria bangle, with its graceful wave contours, embodies the tranquility and rhythm of the ocean, making it a statement piece on any wrist.

Superlative Craftsmanship: Precision and attention to detail are evident in every curve, ensuring a piece that's both stunning and durable.

Easy Clasp Mechanism: Designed for effortless wear, the bangle features a secure and user-friendly clasp.

Hypoallergenic: Keeping skin health in mind, the bangle is crafted to be suitable for all skin types, minimizing potential allergic reactions.
With the 18K Gold Plated Victoria Wave Bangle, experience a piece that merges the elegance of gold with the poetic beauty of the sea.
At Serenity Handmade Jewelry, every bracelet is a circle of love. Meticulously crafted, our bracelets wrap around your wrist, ensuring you always radiate elegance.
Details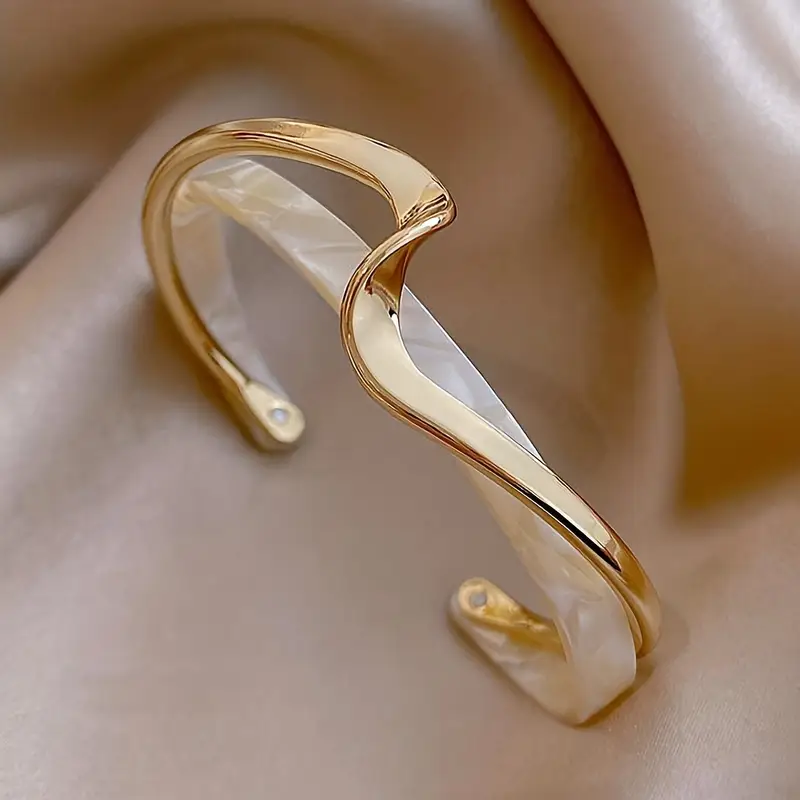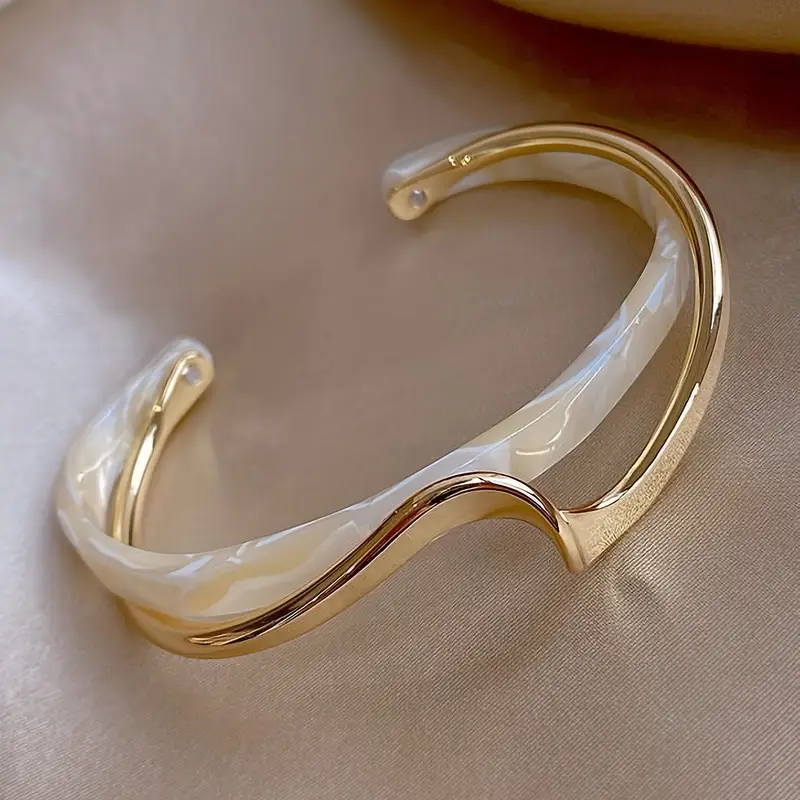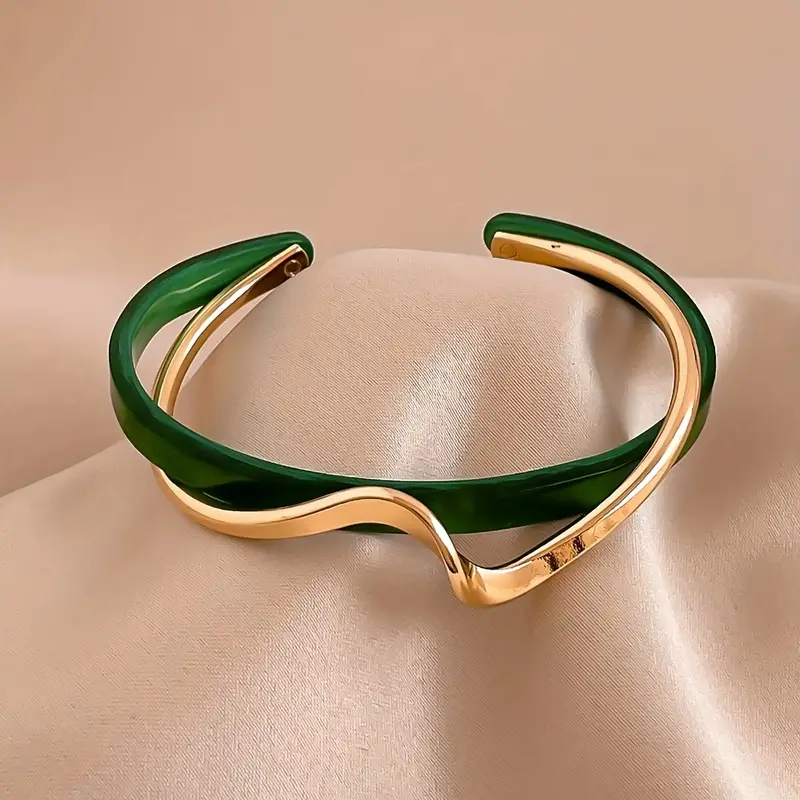 Arrived in 7 days and I love it!
The bracelet from Serenity Handmade Jewelry is understated and elegant. I appreciate the quality and the fact that it looks just as described online. 😊