data-has-only-default-variant="false" data-base-url="https://www.serenityhandmadejewelry.com/" >
14K Gold Plated Amethyst Heart Necklace by Serenity Handmade Jewelry
Drench yourself in the mystique of amethyst with our stunning Heart Necklace. Elegantly plated in 14K gold and centered with a heart-shaped amethyst stone, this necklace is more than just an accessory; it's a statement of grace and passion.
Key Features:
14K Gold Plating: Exudes warmth and luxury, ensuring that the necklace retains its gleam and resists tarnishing over time.

Genuine Amethyst Heart: The centerpiece is a genuine heart-shaped amethyst stone, renowned for its deep purple hue and said to promote calmness and balance.

Elegant Craftsmanship: With every curve and facet meticulously crafted, the necklace is a testament to timeless design and craftsmanship.

Adjustable Chain: Ensures the perfect fit with its adjustable length, allowing the necklace to be worn at varying lengths to complement different necklines.

Hypoallergenic: Crafted to ensure skin safety, our necklace is suitable for all skin types, minimizing the risk of skin irritation.
Indulge in the enchanting allure of the 14K Gold Plated Amethyst Heart Necklace – a piece that encapsulates both love and luxury.
Dazzle in the dance of light and shadows with our enchanting pendant necklaces. Infused with an enchanting gleam, every necklace promises to be the star of your ensemble, making every moment magical.


Details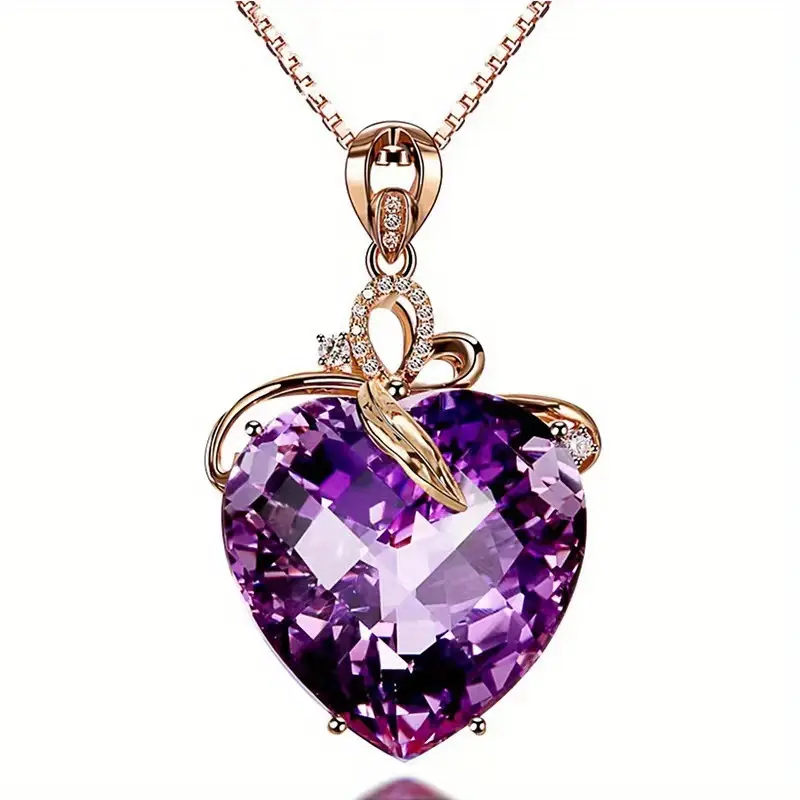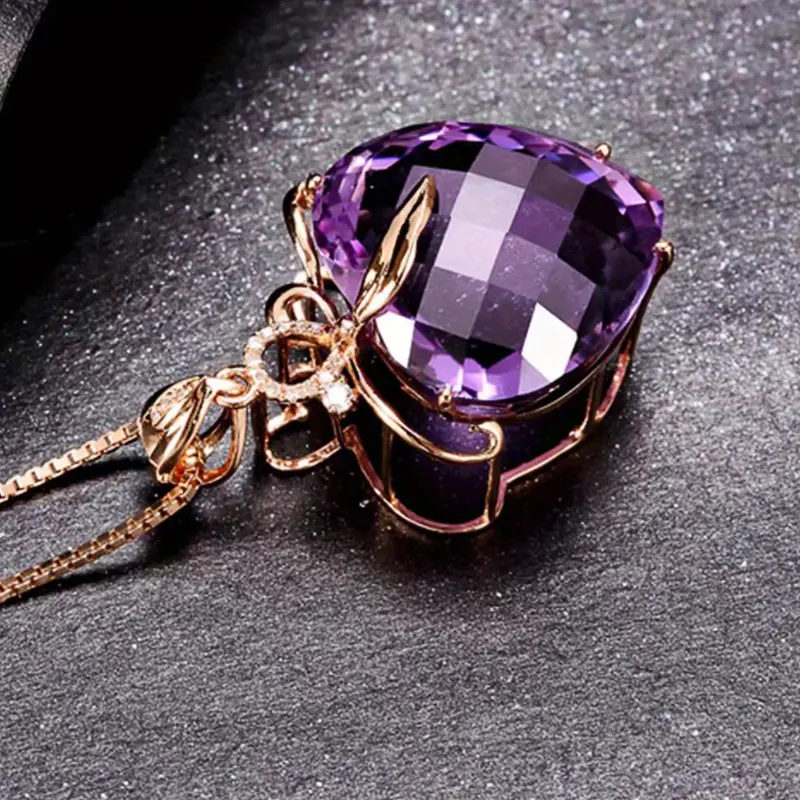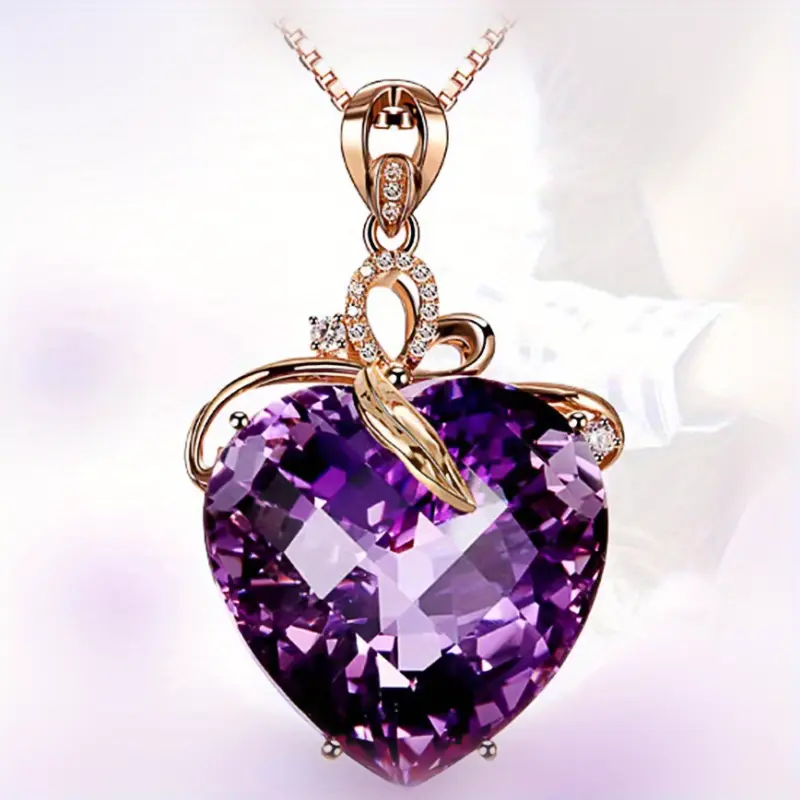 SO Beautiful!
I recently treated myself to this gemstone necklace from Serenity, featuring a striking purple stone. The depth and radiance of the color are truly mesmerizing, capturing light in the most lovely way!